A new model for reshoring in the UK garment industry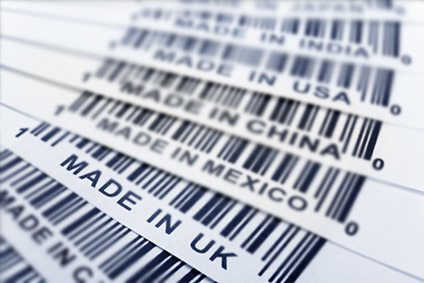 Brexit may be a worry for many, but it is a once in a lifetime opportunity to rebuild a UK based garment making industry
For reshoring to succeed, factories in countries like the UK must provide customers with something they need but cannot get at any price elsewhere. A full service factory capable of producing 50-1000 pieces of a style, delivering first orders in 7 days and reorders in 5 days meets that requirement.
Moving factories from Asia back to Europe – and particularly the UK – faces serious challenges. For the most part, the same factors that led to the collapse of the local industries 40 years ago still exist. A reasonable wage paid to a UK worker is 33 times the wages paid the same worker in Bangladesh, 8.8 times the wage in Vietnam, and 4.4 times the wage in China.
In the UK, for example, much of difference can be made up by higher worker productivity, particularly when compared to the worker in Bangladesh and to some degree when compared to the worker in Vietnam. With regard to China, the UK can expect little or no productivity advantage.
Services can make a big difference. A full service factory capable of product development does provide real cost savings. Speed to market, which reduces markdowns, provides even greater savings.
As long as the factory makes the right product for the right customer, a full service factory in the UK might actually provide at least a marginal cost advantage.
We cannot expect a customer to shift production from Asia to the UK because of some possible marginal cost advantage
However, we cannot expect a customer to shift production from Asia to the UK because of some possible marginal cost advantage. To recreate a viable UK-based industry, the factory must provide a customer with something they need but cannot get at any price.
A full service factory capable of producing 50-1000 pieces of a style, delivering first orders in 7 days and re-orders in 5 days, meets that requirement.
A China factory might be willing to accept an order of 50-100 dozen, as a special favour to a good customer. The same factory in Bangladesh will not accept an order less than 100 dozen even from a family member. No Asian operation is going to carry out product development for 50 pieces.
Much depends on the selection of the product and the target customers. Making T-shirts for Tesco is not the way to go.
Target customers
For reshoring to succeed it is fundamental to take advantage of the new, booming industries that are already growing domestically: fast-fashion e-commerce brands and quality menswear. The former requires a small volume of innumerable styles, while the latter demands a combination of high-end tailoring and interesting fabric.
Target customers would include the following, each of which have the same challenges that can solved by the model factory:
Folk, Oliver Spencer, Universal Works are primarily menswear, small and medium, better quality, London brands. These companies are founded on the craft of traditional British tailoring and therefore already produce their goods in the UK. Most of them work with small workshops, always taking into account that their consumers demand ethical, sustainable clothes. While these companies are small, only producing a few hundred to a couple of thousand of a style, they are global, sourcing and shipping from Japan and Canada to Britain and Spain. These companies partner with other niche brands, supplementing their boutiques with handcrafted sunglasses, shoes, and accessories produced all over the world.
Asos is not the only British etailor. Missguided and Boohoo are global brands that originated in Manchester only eight and ten years ago. Missguided surpasses Zara's weekly product launches by listing new products everyday, amounting to 150-200 new items weekly. On average, the pure-play retailer Boohoo launches 200 new products daily. Buying 200-600 of a style, Boohoo purchases in line with its online consumer ranking feature. While it was recently revealed that some of its supplier factories pay workers GBP3.00-3.50, well below the GBP7.20 minimum wage, both Missguided and Boohoo already manufacture in the UK.
Other than Harris Wharf, Heist and Folk, there are relatively few high-quality mid-range womenswear based retailers. The problem is that while the design may take place in Britain, there is a dearth of UK based factories competent to produce on a timely basis to allow for interesting fashion. These are problems reshoring can solve – and this is a great niche for a new model factory.
Smart Factories
We are not talking about a workshop, much less a tailoring shop. We are talking about Smart Factories, similar to Tesla's vertical, fully integrated, tech infused facility in Silicon Valley.
The model factory will house a minimum of 200-300 machines, employing 300-400 workers in 25+ teams. Smart Factories require highly trained, multi-tasked workers that constantly communicate and work cooperatively. The factory will utilise CAD programmes, 3D product development and RFID and employ Manufacturing Resource Planning (MRP) and Shop Floor Control (SFC), AI software and systems that record and evaluate the entire supply chain to prevent errors, wasted material, and effectively manage time, not to mention, provide totally transparency.
MRP accounts for tasks, inventory, employees, resources, QA/QC, costing and production planning etc. SFC prioritises, tracks, and schedules orders in addition to providing minute-by-minute updates on the status of resources, labour, and machine use and problems. Engineers, technicians and IT specialists will be permanently enlisted to maintain and develop all systems.
Just as the UK cannot compete with the big Asian factories, so too the big Asian factories cannot compete with the UK
Just as the UK cannot compete with the big Asian factories, so too the big Asian factories cannot compete with the UK.
The UK has what is probably the greatest pool of garment industry specialists. It has some of the world's best-trained and talented designers; the world's best engineers, software developers and factory managers. Unfortunately, many if not most are working in Asia. At the same time there still exists large pool of highly qualified, experienced people who cannot find employment in their areas of specialisation.
Educated consumers are demanding garments be produced in ethical factories, where workers are paid a reasonable, above minimum, wage and work in transparent and unquestionably ethical conditions.
Transparency is key; therefore new factories must open their doors, allowing the consumer to visit the factory, talk to the workers and see conditions for themselves. Proving for anyone interested that they are sustainable by accounting for carbon footprint, streamlined transportation, and upstream processes including fibre and material processing and garment making. This is one of the UK's greatest edges. Flying to Dhaka is a non-starter; but taking a taxi works.
Brexit may be a worry for many, but it is a once in a lifetime opportunity to rebuild a UK based garment making industry.
Remember, garment making is labour intensive. Employing 300-400 workers is just a start. A successful and profitable UK based garment factory will attract investors from Asia, who are in desperate need of new customers.
A local industry supplying UK based customers employing 10,000+ is not difficult to achieve. All over Europe there are a large number of advanced small companies currently trading with the UK. In the event the UK retains duty-free access to the EU, the new model UK industry can expand to 50,000+ workers – once someone has led the way.
Oops! This article is copy protected.
Why can't I copy the text on this page?
The ability to copy articles is specially reserved for people who are part of a group membership.
How do I become a group member?
To find out how you and your team can copy and share articles and save money as part of a group membership call Sean Clinton on
+44 (0)1527 573 736 or complete this form..