THE FLANARANT: Online apparel retailing: Amazon-ly unviable?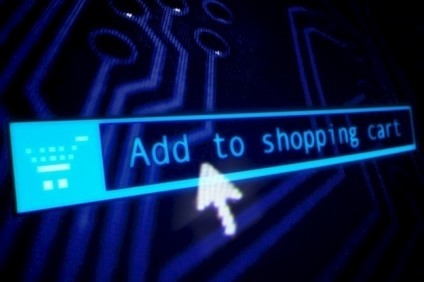 Last year, shoppers in the UK got just 17% of their clothing from an online order
Despite the hype, it's amazing how insignificant the internet is on the garment trade, writes Mike Flanagan. While every clothing brand and retailer uses the web for moving, receiving and monitoring information, relatively few clothes are sold this way.
In the middle of 2015, we'll be celebrating the 20th anniversary of Amazon's first online sale. Though many people believe it has transformed retailing, online's impact on selling clothes has been surprisingly limited, compared to some other retail revolutions of the 20th century:
Self-service. In 1951, industry folklore has it, self-service was first introduced into UK food shops. By 1969, 70% of food sold in Britain was in self-service stores. By the mid-70s, sales assistants had practically disappeared from retailing throughout the West - except in remote areas, in premium niches, or where legally required (as for many drugs, or for gasoline in Italy or New Jersey).
Offshore manufacture, especially in Asia. In 1994, the world's major trading nations decided to eliminate by 2005 the quota system that had hugely restricted many developing countries, especially in Asia, from selling garments and fabrics to Western customers. By 2010, Western garment making was almost wiped out.
Self-service and offshore manufacture wiped out competition within a decade and a half - and drove retailers' costs down almost immediately. In apparel, though, the internet has had a completely different impact on apparel retailing.
It has almost eliminated travel agencies. Most recorded music is now sold as a digital download, and Amazon has used its 30% or so of the US book market to transform (some say destroy) publishers.
But relatively few clothes are sold through transactional websites. In the two most developed markets for apparel internet sales - the UK and Korea - shoppers in 2014 got about 17% of their clothing from an online order. In most other developed countries, even less.
Though every clothing brand and retailer uses the web for moving, receiving and monitoring information, in the 20 years since internet retailing started, the great apparel-industry success stories - like Inditex, H&M, Primark or Forever 21 - have been dominated by bricks and mortar sales. They're all several times bigger than internet-only heroes like Zalando or Asos.
Primark, indeed, doesn't have a transactional website at all - but, since its local competitors have developed theirs, has moved to occasionally becoming market leader, measured on numbers of garments sold, in the UK.
Now of course the web has had a huge influence on clothes retailing. Though few clothes involve an actual online order, far more apparel sales involve the web for some other purpose - for customers to find price comparisons, ideas, product information, store locations or opening times, to discuss the product with friends, or to order goods for collection from a physical shop.
These all offer profit opportunities for retailers and brands - but they don't translate into the instant cost reductions that going self-service, sourcing abroad or containerisation have delivered over the past 50 years. Indeed, by making price comparisons easier, the web has allowed customers to drive prices down. And for most garment brands and retailers, the cost of assembling orders, home delivery and dealing with returns massively outweighs any savings from fewer entirely offline sales.
Most internet disruption of existing retail channels has reduced cost in one of three processes:
Dematerialising. Lots of products once sold in shops - like tickets for travel or concerts, recorded music, film and many books - can be reduced to a digital file, more easily, cheaply and enjoyably accessed over the web than buying a physical object in a shop. No-one has yet dematerialised a blouse - and we're a very long way from universal access to 3D printers that can make this possible.
Demonetising. Garment websites like Rent the Runway and MTailor get customers to provide complex information about their lifestyles or size that would otherwise cost a fortune to get staff to obtain. But neither site's niche (renting formalwear and making bespoke shirts) is exactly mass-market. In mainstream mass retailing - from clothes stores to bank ATMs and self-serve fuel pumps - businesses got their customers to do the expensive stuff decades before internet enthusiasts got excited about crowdsourcing.
Deconstructing. Amazon's reputation for disrupting the book publishing industry comes from it first using the web to become clear market leader in America's highly fragmented book market (though by 2010, only with the same share Britain's Tesco had of the UK food market.) It then used that position to impose its terms on suppliers.
Generally in volume garment selling - more than in almost any other product category - the web has pushed costs up. Home delivery and customer returns (accounting in some markets for over 60% of clothing sales) still cost retailers more than self-serve shops, and customers are rarely prepared to pay their full cost.
Transactional websites constitute just one of several ways that retailing is getting pricier:
As online has grown, chains have continued to add branches. So expensive real estate is getting less intensively used.
The rush to international expansion has not been universally successful: almost no Western retailer is reporting real profits from their operations in China, for instance.
Carrefour in France, Walmart in the US and Tesco in Britain no longer find the out of town food+non-food offer works. Profits are falling much faster at many department store chains than at clothes specialists.
The logistics infrastructure and IT to support these developments is critical.
Every development gets to a point where it stops being a strategic investment and starts generating the profits to support other developments. During 2015, retailers and brands will start taking a much more critical approach to developments that aren't making the returns expected ten or 20 years ago.
Apparel retailers who can't make home delivery as profitable as selling in physical stores can't un-make the internet. They'll keep using it to provide and exploit information.
But sooner or later, keeping fully-functioning transactional sites with home delivery will be as optional as having outlets in the Persian Gulf. Withdrawing them will become just routine prudent housekeeping - like withdrawing from unprofitable overseas territories.
So, for some, will closing the China or India operation that looked so visionary a few years back.
But that's another Rant.
Create sourcing plans that work
Find new apparel sourcing destinations, assess trade flows and manage tariffs. All in one place.
Oops! This article is copy protected.
Why can't I copy the text on this page?
The ability to copy articles is specially reserved for people who are part of a group membership.
How do I become a group member?
To find out how you and your team can copy and share articles and save money as part of a group membership call Sean Clinton on
+44 (0)1527 573 736 or complete this form..