Apparel industry in crisis – Why we need to work as a team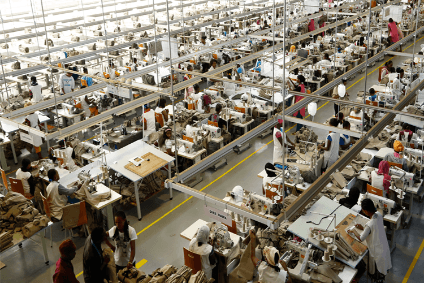 Cancelling deliveries could push suppliers into bankruptcy and risk thousands of jobs
At this time of crisis it's critically important that apparel brands and retailers avoid taking any drastic action that could sink the entire supply chain, writes Rick Helfenbein.
William Golding's novel 'Lord of the Flies' depicts the struggle between a structured civilisation and the degradation of societal norms caused by an unusual circumstance and unstructured leadership. As global retailers and brands cross the coronavirus bridge from an orderly supply chain to one filled with chaos, we must remember that the end of the 'Lord of the Flies' story was a return to normalisation.
The community goal for all retailers and brands should be one that reconciles the coronavirus store closures with one that protects the supply chains upon which they were built. In current panic mode, if we stray from that goal, we will inadvertently destroy our beloved resources. Should that occur, then the prospect for a quick recovery will be far less than anyone can imagine.
The absolute worst thing that our industry can do right now is invoke a force majeure. This action is akin to a painful and poisonous pill; one that will ultimately kill the industry dead. Cancelling any delivery has the downstream prospect of pushing suppliers into bankruptcy. Surely you can think of other ways to deal with this crisis – including delay of product, discounting and creative financing.
Looking at the 2019 apparel sourcing matrix for the United States (in SME), one can easily see where individual country exposure resides:
| | |
| --- | --- |
| Country | Share of US imports |
| China | 40.0% |
| Vietnam | 14.2% |
| Bangladesh | 7.1% |
| Indonesia | 4.0% |
| India | 4.0% |
| Cambodia | 3.8% |
| Honduras | 3.7% |
| Mexico | 2.9% |
| TOTAL | 80% of America's apparel product comes from 8 countries |
For this spring season, with 40% of all apparel coming from China, our supply chain simply snapped. Most of the product arrived just in time for customers to leave or for stores to be closed.
Right now – and with critical importance – it is necessary for global buyers to understand inventory methodology when reacting to overseas purchases. The actions that they take (individually or collectively) will ultimately impact the entire future of our industry. If the financial noose is pulled too tight, then the chance for a prompt recovery will be choked off.
Force majuere – a clause in a contract that frees parties from liability or obligation when an extraordinary event or unforeseeable circumstance, such as coronavirus, occurs that is beyond their control – is the worst possible tool for any buyer to use. And anyone who even considers that implementation, needs to understand the ramifications of claiming a cancellation relating to an unavoidable catastrophic event.
If this method is utilised, it technically forces an order to be pulled from the factory log. As soon as that happens, the banks may be required to swoop in with a potential order for bankruptcy. This particular outcome is, of course, determined by the liquidity of the facility at risk. Most in our industry already know that the factories that we utilise are often (financially) run as hand-to-mouth enterprises, and bankruptcy probably means closure. Further to that unfortunate realisation, the incredible human consequence of factory workers losing their lifeline of food and housing is just hard to imagine.
While some of the eight top US apparel sourcing locations are better suited to handle a downturn, it is also clear that many of the countries are not. Of grave concern is Bangladesh, where unpaid workers could have severe negative consequences that far exceed anyone's worst imagination.
Alternative options
America's $2.2 trillion stimulus package does provide some much-needed assistance for the retail community. There is $349 billion set up for small business loans, $500 billion for other loans, and $15 billion of tax savings for retailers that have renovated facilities.
While it is critical for retailers and brands to do what they need to do in order to stay functional in this time of crisis, it would be far better if we had global guidelines and alternative options that might thwart or mitigate order cancellation.
One leading pioneer in this field is Spencer Fung, group CEO of sourcing giant Li & Fung.
Spencer firmly believes that we need a more global approach to navigate the ebb and flow of business during the coronavirus crisis. Utilising the International Chamber of Commerce (ICC), or the Group of Twenty (G20) to help guide industry supply chains through the mechanics of scaling back orders is a fabulous concept.
Spencer is proposing that we work with different governments, using a concerted effort to solve this problem in a coordinated manner. Clearly, this is a great idea and one that will be pursued.
Of course, there are other options to resolve thorny issues: options that find a way to work together with guidance and oversight. In a memorable quote Spencer said that when it comes to our industry, "the United States is the main economic engine that powers the world. When the US consumer stops spending, and the cash from that engine stops, millions of companies around the world will stop." The net effect of all this is that companies will be hurt, factories will be hurt, countries will be hurt and – most important of all – people will be hurt.
China is already getting back on its feet, and we are receiving significant data that helps us understand how the crisis unfolds. This data also shows how issues can resolve on a week-to-week basis. It's critically important that we learn what we can do next, and critically important that we avoid taking any drastic action that could sink the entire supply chain. At this time of crisis, we all need to focus on saving both the goose and the gander.
In the novel 'Lord of the Flies,' all the players do ultimately return to a state of normal. But, then again (even though this was a fictional encounter), there was a state to return to.
As long-time players in an industry that we love, perhaps a reminder is needed. Ultimately, we are all in this club and we need to work as a team.
In the words of baseball great Babe Ruth: "You may have the greatest bunch of individual stars in the world, but if they don't play together, the club won't be worth a dime."
About the author:
Rick Helfenbein
is an independent industry consultant. He was the former chairman, president and CEO of the American Apparel & Footwear Association (AAFA). He lectures frequently on retail, politics & trade. He has appeared on CNN, CNBC, FOX, BBC, Yahoo & Bloomberg. Twitter: @rhelfen
Create sourcing plans that work
Find new apparel sourcing destinations, assess trade flows and manage tariffs. All in one place.
Oops! This article is copy protected.
Why can't I copy the text on this page?
The ability to copy articles is specially reserved for people who are part of a group membership.
How do I become a group member?
To find out how you and your team can copy and share articles and save money as part of a group membership call Sean Clinton on
+44 (0)1527 573 736 or complete this form..