Cotton supply chain transparency an ongoing challenge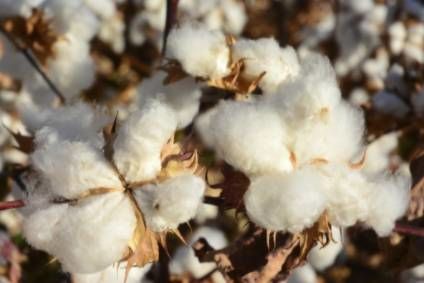 Transparency in the cotton supply remains a major challenge for brands and retailers
The revelation late last week that US department store retailer Target Corporation has pulled all luxury bed linen produced by Welspun Global Brands over concerns about the provenance of the cotton used in its products highlights the massive challenges the industry still faces when it comes to transparency and traceability across global supply chains.
For Target the issue hinges on the discovery that for a period of two years the Indian textile company used non-Egyptian cotton in what were supposed to be 500-thread-count Egyptian cotton sheets and pillowcases sold under its Fieldcrest label.
The substitution occurred in items produced by Welspun between August 2014 and July 2016, Target said, adding that it had no knowledge of the switch. Other vendors also producing sheets for the Fieldcrest brand have not made such substitutions, it said.
"This was a clear violation of both Target's Code of Conduct and our Standards of Vendor Engagement, and was contrary to the high ethical standards to which we hold ourselves, and our vendors."
The retailer is not only in the process of terminating its business with the Indian manufacturer, but has contacted all REDcard and Target.com customers who bought the sheets to offer full refunds.
And the ramifications are potentially set to spread even wider, with retail giant Wal-Mart Stores now taking a close look at cotton certification records from both Welspun and other suppliers of Egyptian cotton products, and JC Penney also reviewing items to verify product claims.
Other customers of India's largest home textile manufacturer and the largest integrated towel manufacturer in Asia are surely doing the same. The company supplies one in every five towels sold in the US, and according to its website boasts 14 of the top 30 US retailers among its clients, including Bed Bath & Beyond, Costco, Home Depot and Macy's.
The crisis obviously has massive implications for parent Welspun India, whose shares have tumbled to a low of INR59.30 (US$0.88). The company says it is reviewing its supply chain "to investigate the root cause" and will hire a "Big Four" accounting firm to audit its supply systems and processes.
Meanwhile Target, which operates 1,797 stores, is "reassuring our guests that this is not an issue of safety and there is no risk in continuing to use this product."
While there may be no risk to consumers, it remains to be seen what damage will have been done to Target's brand reputation – and potentially other retailers too – for unwittingly misleading consumers.
Indeed, inadequate oversight of suppliers was identified among the biggest threats to brand reputation in a report released earlier this year by risk advisory firm Verisk Maplecroft.
Supply chain complexity
The difficulties are exacerbated by the diverse and complex supply chains used by brands and retailers to source their products and the various components within them from suppliers across the globe.
Yet at the same time, businesses are increasingly held accountable for knowing how the products they sell are made and where their raw materials came from, even though what goes on in beyond tier-one is often hidden from view.
Not only is there increasing pressure from consumers for information on where and how their products are made, but they also have the ability to share this in real-time through social media.
Legislation, too, such as the UK's Modern Slavery Act 2015, the 2010 California Transparency in Supply Chains Act, and renewed interest in a US law banning the entry of imported goods made with forced or indentured labour requires manufacturers, are also putting pressure on importers, brands and retailers to scrutinise their supply chains.
And the further upstream the supplier is – all the way back to the cotton field and cotton production – it becomes even more complicated and harder to keep track of.
Indeed, Marks & Spencer last year admitted that cotton remains its biggest challenge when it comes to tracing its supply chain back to raw materials – partly because it's the raw material the retailer uses most, but also because "it's a massive commodity in its own right."
As far as cotton is concerned, the problems are manifold, with the raw material traded through multiple transactions and processes from traders to spinners, and across borders. Hidden within this are the additional risks of under-age and forced labour that continue to be reported in the cotton harvests in countries like Uzbekistan and Turkmenistan.
With Egyptian cotton, which is prized for its premium extra long staple fibre, production and exports are on the decline – leading to suppliers blending it with lower quality cotton fibre, or even substituting it altogether, as seems to have been the case with Target's products.
And as the experience of Target and its falsely labelled sheets shows, it is surprisingly easy for things to go wrong.
So how can retailers avoid such issues?
When it comes to cotton, many companies have introduced their own traceability tools to document the origin, history, location, and use of the raw material.
JC Penney – which is currently reviewing its Welspun-made products – requires suppliers to certify the authenticity of the Egyptian cotton they use. Ironically, Welspun earlier this year received the Egyptian Cotton Gold Seal issued by the Cotton Egypt Association as part of a new DNA-based authentication programme designed to rid the supply chain of falsely labelled goods.
Another forensically-driven tool is the SigNature T DNA based technology that is gaining momentum and has just been used to mark the purity of 10m pounds of long-staple Acala cotton for the first time.
Industry standards and independent organisations are also driving transparency and traceability. For example, the Better Cotton Initiative (BCI), which works with cotton farmers to promote fair working conditions, recently extended its Better Cotton Tracer to drive increased visibility in sourcing cotton by allowing ginners, spinners and retailers to record purchases and sales of Better Cotton. Other platforms include the Fair Labor Association's Product Tracking Tool, Global Supplier Management by Intertek, and Cotton Connect.
There is also the String3 tool from Historic Futures, which passes questions along the supply chain asking suppliers if they were involved in the production of a specific product. This keeps the supply chain connected and provides more reliable data about where processing stages took place and where raw materials came from, as each supplier has to confirm their involvement in the chain.
And UK-based Project Provenance, which is built on the blockchain technology underpinning the Bitcoin digital currency by providing a register of transactions, provides a mechanism to verify information between growers, buyers, manufacturers, certification bodies, customs authorities, distributors and retailers.
Using tracking capabilities such as radio frequency identification (RFID) and near field communication (NFC) tags, it could allow apparel companies and consumers to verify where every component of their product is made, how and by whom.
But despite their best efforts, the challenges of mapping the textile and apparel supply chain from raw materials to finished products are immense. And the uncomfortable truth remains that despite their best efforts, most brands and retailers still don't fully know where their products come from.
Create sourcing plans that work
Find new apparel sourcing destinations, assess trade flows and manage tariffs. All in one place.
Oops! This article is copy protected.
Why can't I copy the text on this page?
The ability to copy articles is specially reserved for people who are part of a group membership.
How do I become a group member?
To find out how you and your team can copy and share articles and save money as part of a group membership call Sean Clinton on
+44 (0)1527 573 736 or complete this form..