Fashion retail and Maine lobster are in the same boat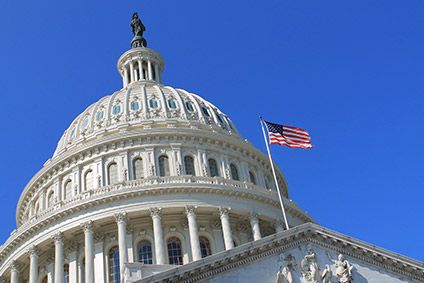 US policymakers have failed to stand up for fashion retail
The US fashion industry, like the lobster industry, resides on the edge of a very dangerous cliff right now – each group is looking to secure financing and locate markets wherever they can be found. The only difference is that we haven't been given a "Fashion King," says Rick Helfenbein.
Friday 5 June was a perfect lobster day for the White House. It started around noon, as President Trump boarded Air Force One for the short flight to Bangor, Maine. He was scheduled to attend a meeting of commercial fishermen where he would learn about a problem with Maine's number one export item – lobster. The State of Maine was experiencing a huge decline of lobster exports both to China and to the European Union. The loss was attributed to the Trump administration's trade and tariff policies.
The President listened intently and expressed concern about the bad news. On the spot, he anointed his Special Trade Advisor Peter Navarro to be the "Lobster King." This was a newly minted position created by the President to help resolve the lobster problem and to appease the fishermen. While hardly an exciting moment in Maine history, others quickly asked: Isn't that the same Peter Navarro who is currently the policy coordinator of the critical Covid-19 PPE procurement programme under the Defense Production Act? Why is he now the King of Lobster?
As everyone in our industry knows, the President's trade war has been brutally painful for fashion retail. The difference is that retail has choices for survival within the supply chain, but lobstermen are essentially trapped in their own shells (so to speak). The lobster supply-side is restricted to the waters off Maine, and their sell-side takes years to develop. The lobstermen found it amazing that their export destinations were so quickly caught-up in the President's trade war net, and how suddenly their industry became seriously imperilled.
Fashion retailers are in the exact same boat as the lobstermen. The only difference is that we haven't been given a "Fashion King"
When America started to tariff China products in July 2018, China retaliated with a 25% tariff on lobster. Exacerbating the problem, China also lowered tariffs on lobster imported from Canada. At the same time, America was slowly negotiating an agreement with the European Union, but Canada jumped ahead and signed a duty-free arrangement with the EU. Maine's lobster export business to both China and the EU then crashed, while Canada's lobster business with China has almost doubled.
The problem for lobsters was created solely by the Administration's tariff policies, and the plan (to cure the problem) has now been turned over to the "Lobster King." The President has instructed Mr Navarro to identify new Chinese products to hit with additional tariffs, so that China will drop its lobster tariff. The thinking for the EU was equally similar. The President said: "If the European Union doesn't drop that tariff immediately, we're going to put a tariff on their cars, which will be equivalent."
Truth be told, fashion retailers are in the exact same boat as the lobstermen. The only difference is that we haven't been given a "Fashion King." Honestly, both industries are working really hard right now just to stay afloat.
For retail, here are some of the more pressing issues that we are suffering with:
To start with, American retailers have an excess amount of selling space. In 2018, we had 23 square feet of space per capita – the largest in the world. In comparison, Great Britain had 4.6 square feet and China had 2.8 square feet. US retailers reduced space by announcing the closure of 9,300 doors in 2019, and this year we will likely see upwards of three times that amount.
Global trade balances have been manually adjusted by the addition of the Trump tariffs. Retail struggled with the first two years of threats, but now we have experienced a full year of actual tariff pain. Many fashion products are taxed (additionally) at 7.5% and some are even taxed at 25%. The industry attempts to raise prices, but realises we are at an inflection point where many Americans are unemployed, plus there is a glut of unsold inventory in the pipeline. Some retailers decided to absorb the additional taxes, but now they worry that they may have purchased a one-way ticket to bankruptcy court.
Sadly, the Federal Government has not even considered a bailout for retail. Instead, it offered a myriad of programmes designed to help employees survive the crisis. For small retailers it has been difficult to take advantage of the Paycheck Protection Program, while the weakened credit status of large retailers held off larger loans needed to keep them operating. Currently, the biggest industry problems are cash liquidity, the inability to secure loans, and the difficulty to obtain credit risk insurance.
Retail is also worried about the massive political power that the Trump re-election campaign will unleash against our main source of supply: China. The Trump campaign is working to create an election year illusion over China policy: in the name of Tough-Trump versus Beijing-Biden.
With job losses and severe financial disruption in play, the Trump team wants to continually remind everyone that the virus came from China. This tension puts the fashion industry in a difficult position, because 40% of our apparel and 65% of our footwear comes from China. In addition, fashion brands want to be selling into China – not running away. Plus, it's important to remember that three million Chinese tourists like to shop in America every year, where they spent an aggregate amount in the range of $36 billion.
Lastly, of course, there is significant concern for the fashion industry's second home, the magical city of Hong Kong which, in many cases, it is the hub of the sourcing wheel. All reports indicate that mainland China plans to install their version of law and order to Hong Kong, while many residents of the city are equally determined to maintain some degree of arms-length independence.
Obviously, from all the above, retail has problems. The industry is in trouble and would welcome federal assistance. Lines outside bankruptcy court are getting longer every day, while the ability to access credit markets continues to shrink. It is amazing that politicians have neglected to stand up for retail and have failed to mention the $3.79 trillion dollars that it adds to the US economy, or the 42 million people (direct and indirect) that retail employs.
The fashion industry, like the lobster industry, resides on the edge of a very dangerous cliff right now – each group is looking to secure financing and locate markets wherever they can be found.
However, with all that is going on in the world, and with all the optimism we would like to project, there still is some time remaining to reflect on a good lobster.
It only takes about 5 minutes to steam clams, 7 minutes to boil lobster, and 8 minutes to steam corn.
It took President Trump just an hour and a half to fly from Washington to Maine.
Perhaps, the "Lobster King" will change the world.
Perhaps, when the "Lobster King" is finished in Maine, he might even look at retail.
About the author: Rick Helfenbein is an independent industry consultant. He was the former chairman, president and CEO of the American Apparel & Footwear Association (AAFA), and has appeared on CNN, CNBC, BBC, FOX, Bloomberg, and Yahoo Finance. Follow him on LinkedIn and on Twitter @rhelfen
Create sourcing plans that work
Find new apparel sourcing destinations, assess trade flows and manage tariffs. All in one place.
Oops! This article is copy protected.
Why can't I copy the text on this page?
The ability to copy articles is specially reserved for people who are part of a group membership.
How do I become a group member?
To find out how you and your team can copy and share articles and save money as part of a group membership call Sean Clinton on
+44 (0)1527 573 736 or complete this form..