How garment factories can become retailers – Part 2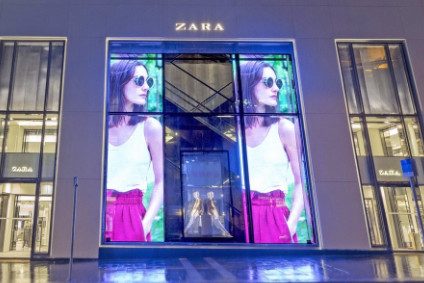 Zara epitomises the move from factory to retail giant
The first of a two-part series looking at 'Why garment factories should move into retail' discussed some of the fears and concerns facing manufacturers and suppliers. Now, in the second instalment, Emma Birnbaum proposes two retail models that could help augment and redefine their operations.
I propose two different, but by no means mutually exclusive retail models, which are proven to be viable and successful. The first, developing your e-commerce brand or brands. The second, leveraging an individual's brand identity to promote and market your products under their label.
Developing a factory-owned direct-to-consumer brand
Inditex, Zara's parent company, is the most notable example of this strategy. Incidentally, Inditex is always rated in the top three of the largest global apparel companies. There is a relationship between success and the ability to integrate consumer demand with supply.
The question, then, is not whether establishing a factory brand is viable, but rather how to design the most effective blueprint for your operation.
Concerning Zara's origin, the founder Amancio Ortega was left between a rock and a hard place when one of his customers refused to pay for an order. Ortega, the savvy businessman that he was, decided to sell directly to the consumer. After selling out, Ortega was resolved to make a move to retail permanent and thus began reconfiguring his supply chain for efficiency and agility.
To achieve his goal, Ortega approached the head of the computer science department at the local university with the express purpose of building a fully integrated data platform to facilitate transparent communication and information exchange throughout the company's supply chain. This native foundation of technology not only facilitated global expansion but has made Zara one of the only companies to move effectively from brick and mortar to bricks and clicks.
There is certainly substantial space for other players, as long as you are not confusing being better with being different. In today's market, you can only win if you are unique
Please take a moment to look at Zara's website, Pinterest, Instagram, Facebook, YouTube, Twitter. Zara's online content is masterful, consistent, cohesive, aesthetically pleasing, and most importantly, the information is accessible and appropriately distributed throughout multiple channels.
Keep in mind when viewing these links that this global goliath was once a tiny, mostly unknown factory in Spain that was almost broken by a dishonest customer.
While Inditex does have its flaws, it unfailingly delivers desirable product because it can exploit the deep-seated foundation of internal transparency and technology infrastructure to grow and adapt to the evolving market.
However, the Inditex supply chain is only half of the success story. The other half is the company's ability to understand its consumer's identity and consistently deliver on both products and shopping experience. Zara, its greatest success, produces on-trend items of moderate quality and price for slim people between the ages of 20 to 40. (In this instance I am ignoring their teenage centric line, TRF.) The term "trend" and not "fashion" is key to the Zara identity. It is not inventing fashion, instead it is editing trends that have already been created by external designers and sported by "influencers."
Zara elects the design it determines to be the most desirable, whether it be punk rock or dandy inspired. Therefore, there is no Zara image or Zara It Girl. Everyone and anyone, as long as you fall into the defined demographic, can wear Zara without being identified as a Zara consumer.
However, let's also not forget that part of Zara's success is not that everyone wants to be "trendy" but that there is no other fashion-centric company in its price range that is as accessible and delivers as consistently. There is certainly substantial space for other players, as long as you are not confusing being better with being different. In today's market, you can only win if you are unique.
Brand identity
The most crucial factor in developing a brand today is establishing a new and cohesive ethos, aka brand identity. No matter how great the design, make, and distribution, if you do not have a clearly defined, authentic image, you cannot succeed. Reject the one-size-fits-all model of the 80s and 90s and embrace the niche defined explicitly by your values.
Personal belief is always more resonant than a manufactured identity. If you are halal, why not produce leather goods derived from animals that were fed on a natural diet and humanely slaughtered by People of the Book?
If you or your family are very environmentally concerned, why not focus on waterless or zero carbon footprint production? If you have a large head, why not manufacture hats for people with large heads? Brands that represent discrete values appeal to everyone with the same shared principles.
If you have zero interest in product and the retail experience, partner with someone that you value, whose opinions you respect and empower them to become the face and driver of the brand
If you have zero interest in product and the retail experience, partner with someone that you value, whose opinions you respect and empower them to become the face and driver of the brand.
That being said, there is no reason to put all of your eggs in one basket by limiting yourself to one brand. Take a look at the skincare company Deciem that in its nascency launched ten distinct brands online. Because it manufactures its product range, Deciem can leverage economies of scale by using the same designers, scientists, merchandisers etc to work on multiple labels – and also use the success of one brand to subsidise the development or lower the price of another. It was not until sometime later, when Deciem understood its market identity and consumer logistics, that the company moved into brick and mortar.
E-commerce and social media alleviate the need to invest in expensive real-estate and advertising. A URL costs a few dollars a month. Instagram, Twitter and Facebook are free. Therefore, establishing three or four separate labels is viable. Yes, understanding how to leverage the virtual shopping experience to your advantage is a whole other skillset, but it is also something you can hire someone to build and manage.
Additionally, your all-things-virtual expert will be capable of increasing your holistic online presence, including building for your factory a social profile and interactive website. (Believe me, any factory with a well-honed online presence will make a killing.)
Now on to the product
Start by dipping your toe in the water to prove your concept; no need to risk investing everything at once. Launching a brand with a complete collection is unnecessary. Many successful e-commerce fashion brands (that were until recently start-ups) not only began in a single category but limited themselves to one or two perfected designs. Reformation launched a couple of sustainable dresses, manufactured in its wholly-owned factory and in vintage and deadstock fabric. Outdoor Voices began with the ideal legging, constructed for active women of all ethnicities, shapes, and sizes. Everlane was on a mission to craft the perfect T-shirt and provide consumers with transparent product costings.
These companies began with limited items and a robust ethos that allowed them to grow as knowledge of the brand spread by virtual and traditional word-of-mouth. The dedication to their respective genuine identities initially attracted interest and then secured brand loyalty, the relationship between retailer and shopper that is now all but extinct on the high street.
Attaining ethos perfection is not necessary. If you examine the websites, you will notice that these relatively new brands still do not understand how to achieve their asserted values fully; what is essential is that they are transparent and that they are genuinely trying.
Consumers do not resent brands for making mistakes. What they find unforgivable are brands that are insincere, that do not invest in the shopper and that make excuses for their inability to deliver value. You do not want to become a retailer on whom consumers begrudgingly spend their hard-earned money.
Leveraging an influencer's brand identity
To ensure that we are all on the same page, I am defining "influencer" as individuals who have garnered a loyal following online through unique content that inspires, educates, and entertains.
Direct interaction with followers empowers the influencer to generate social engagement, drive conversations, and ultimately set trends by impacting their audience, who frequently grow to become a community. Influencers tend to utilise a combination of channels to expand their sphere of influence, some of which include social media platforms (Instagram, Twitter, Snapchat etc); video creation (YouTube or Vimeo); and blogging.
If you would like a more detailed explanation of the influencer phenomena read this article. Mulberry and Tanya Burr and Jim Chapman, Nordstrom and Shea Whitney, Calvin Klein and Lauren Elizabeth, Levi's and Clothesencounters.
Some influencers have managed to migrate from promoting established brands to retailing their own: some of the most prominent examples are Rouje Paris by Jeanne Damas, Totême by Elin Kling, Réalisation Par by Alexandra Spencer a.k.a. 4th and Bleeker, and Chiara Ferragni Collection by Chiara Ferragni.
Influencers are proven masters of cultivating a personal aesthetic with consumer appeal, building and defining a brand, understanding their demographics, marketing, selling and consumer interaction. These are qualities essential to becoming a successful retailer
The majority of these individuals have no formal industry training, but they are proven masters of cultivating a personal aesthetic with consumer appeal, building and defining a brand, understanding their demographics, marketing, selling and consumer interaction. These are qualities essential to becoming a successful retailer.
However, unlike traditional customers, influencers can dictate fashion because the consumer identifies them as one of them.
It is evident that influencers wield considerable sway over the purchasing of most consumables; however, they largely remain an untapped resource for factories and suppliers, the entities who could arguably benefit most from a partnership.
The power of the influencer is now ubiquitous and continues to secure momentum. Their ability to access and grow a self-selecting global audience transcends a retailer's ability to conquer a market. Each of an influencer's followers has its own collection of followers. The result is a web of exponential growth composed of potential consumers, each of whom belongs to a culture driven by sharing information and opinions, likes and dislikes. Essentially word-of-mouth on speed.
The predetermined value of an influencer is in their potential to replace traditional customers.
Unlike traditional brands that find it difficult to break down their value beyond net and gross profit and market value, influencers are capable of providing standardised information that proves their worth and reliability because gathering data is built into social media and website platforms.
For example, unique affiliate links to measure influencer-driven traffic to designated sites, social listening and/or search data to measure awareness, cookie tracking to measure blog content, and conversion metrics to determine how many views translate to sales. One of the great benefits of this automatic data analysis is the ability to test the market before entering into a more long-term partnership.
New type of business
Both models outlined above require the same internal setup as well as establishment of three key positions: concept designer, social media maven, and developer. Integrating these three roles into your operation will transform you into a new type of business.
Becoming the designer, merchandiser, and brand diversifies the source of profit. An in-house design team with an intimate insight into production automatically becomes a design consultancy. An in-house social media team with embedded knowledge of consumer data and supply and demand automatically becomes a fashion industry social strategist.
Sourcing and manufacturing are no longer enough to fuel company and industry growth. They are certainly not enough to economically reshore production in the West. However, augmenting the function of a factory to a service-driven model will invariably pave a path to dynamic scalability and replicability.
But perhaps most importantly, closing the gap between retail and production will allow manufacturers to work more efficiently, wield greater control, and reap a more significant percentage of the profit.
Click on the following link to read: Why garment factories should move into retail – Part 1
Create sourcing plans that work
Find new apparel sourcing destinations, assess trade flows and manage tariffs. All in one place.
Oops! This article is copy protected.
Why can't I copy the text on this page?
The ability to copy articles is specially reserved for people who are part of a group membership.
How do I become a group member?
To find out how you and your team can copy and share articles and save money as part of a group membership call Sean Clinton on
+44 (0)1527 573 736 or complete this form..