How to adapt your warehouse for the rise of e-commerce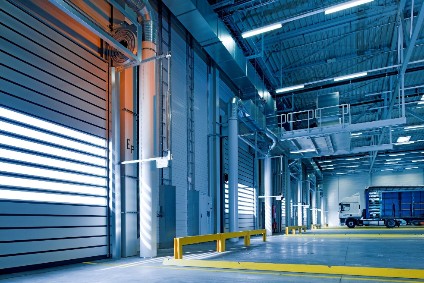 The pandemic has led to a surge in online sales – but put increased pressure on retailers and warehouses
Over the last year, e-commerce has boomed. Here, Craig Powell from supply chain technology supplier Balloon One, outlines the ways you can adapt your warehouse to keep up with demand.
As clothing retailers around the world have been forced to close their physical stores, it's certainly no surprise that online sales have boomed over the last year and are set to rise further. In 2019, online sales accounted for 14.1% of all global retail sales, and this number is predicted to reach 22% by 2023. In the UK, online penetration is seen at 47.6% in 2021, with sales via this channel forecast to rise by 9.8% on the year before.
In monetary terms, global online sales amounted US$3.53 trillion, and are expected to increase to US$6.54 trillion by 2022 as the e-commerce landscape continues to grow.
The Covid-19 pandemic has compelled many industries to adapt, and this includes the supply chain. Most retailers and warehouses weren't prepared for the increased demand. And, as it's likely to take years before retail can go back to normal, it looks like online shopping is here to stay for the foreseeable future.
Not only has the pandemic increased online sales, but it's brought other obstacles to the supply chain, such as social distancing measures, staff absences, and longer delivery times, that can make keeping up with demand a little bit trickier. Luckily, you can adapt your processes to cope with the rise of e-commerce.
By implementing automated systems into your warehouse, you can ensure that your supply chain is as efficient as possible. Below, I'll be going through some of the common obstacles you're likely to face and how automation can help you adapt and overcome them.
Ensuring a smooth transition
Making the swap from the high street to e-commerce can pose a range of challenges and you'll want to make sure the transition is as smooth as possible. A warehouse management system (WMS) is a piece of software that's designed to help you oversee every aspect of the supply chain. By investing in WMS early on, most of your processes can be automated for you. Everything from your stock levels to your warehouse layout and procedures can be controlled from one place, making it much easier for you to control the whole process and keep on top of orders.
Increasing your productivity
Automated warehouse management systems can increase your productivity by improving accuracy and optimising workflow, while making it much easier to oversee each step in the supply chain. By implementing WMS, you can track items as they travel through your warehouse, as well as manage stock levels and layout by monitoring sales, prioritising orders, and altering the position of products to suit. For example, moving the most popular products closest to packing areas for quick and easy processing.
Having full control over your stock and shelving layout can help your warehouse adapt to changing consumer trends as and when they happen. Plus, monitoring stock levels remotely can help you track when something is low and alert your supplier, so you can get products restocked quickly with no downtime.
Linking your WMS to barcode scanners can also make the whole picking process much easier, as staff won't need to find products manually. This is especially helpful if you place new products in any available space. Although this can make your warehouse seem unordered, it's a process big brands like Amazon follow to enable quick and efficient restocking. Using automated barcode scanners means your staff can be given the exact location of an item almost instantly, no matter where it's stored, so they can spend less time looking for it and more time processing other orders.
If you use machines, such as forklifts, conveyors, or robots, you can also control these using your WMS. This means you can immediately see if any problems occur and what's slowing you down, so you can fix them right away and reduce or avoid your downtime.
Reconfiguring the layout
The layout of your warehouse is vital for productivity, especially as customers are making smaller and more frequent orders compared to recent years. Having similar items placed together, the most popular products within easy reach, and a clear and optimised route through the warehouse can all make picking and packing more efficient. But, as new Covid-safe measures have had to be put into place, you may need to rethink the layout of your warehouse to enable social distancing and one-way systems, without compromising on productivity.
For example, where staff would normally be free to move around the warehouse to pick and pack full orders, you may need to assign workers a specific area to cover to enable social distancing. This can mean restricting staff to a few aisles and separating picking and packing areas to reduce human contact. Technology such as WMS can give you an overview of your warehouse layout and can help you decide the best places to position staff for optimum productivity.
Robot pickers may also be helpful, as they can then make their way to each area and stationed staff can place the item into the robot's caddy to fulfil orders.
Dealing with staff absences
One of the biggest challenges e-commerce is currently facing is reduced productivity due to low staffing. Whether you've had to cut down your workforce due to social distancing measures or you've implemented a stricter sickness policy, it's likely that the pandemic has seen you working with a smaller number of people.
An increased demand is great for e-commerce sales, but if you're running on a reduced workforce, it's likely that there aren't enough staff to pick and pack items as efficiently as possible. This can result in slower lead times and lower customer satisfaction.
By implementing automation in your warehouse, you can have a robot doing the work of a human. You can do this in two ways. You could have staff working alongside robots to fulfil orders, or you could take all staff off the warehouse floor and have them supervise the work remotely.
Most advanced warehouse robots also come with an in-built management system to give you up-to-date analytics on your productivity. This means you can easily see what's slowing you down and improve your processes as needed.
Meeting delivery dates
Over the last year, customers have grown to expect slightly longer delivery times as retailers try to balance demand and staffing. However, as large corporations, such as Amazon, have managed to stick to their usual delivery times, there's still pressure on businesses to maintain a quick turnaround.
Optimising your deliveries with a transport management system (TMS) can help you keep track of outgoing deliveries. TMS can help you plan the most efficient route to get products to the customer on time, as well as track deliveries and the driver's progress.
This can all help to streamline your delivery process so you can get products to your customer as quickly as possible. You'll also be able to update customers on the progress of their order if it's held up.
Future-proofing your business
The biggest benefit of automating your processes is that you'll be able to be more adaptable in the future. 2020 has shown us that there's no way we can fully prepare for what the future holds. But, with effective warehouse and transport management systems, it'll be much easier to alter your processes according to supply and demand as well as retail trends and supply chain disruptions.
Not only can warehouse automation allow you to be more flexible, but it also makes it much easier to be more sustainable. Automated warehouses tend to have a smaller physical footprint than non-automated businesses because they can stack products higher up, using automated storage retrieval systems to pick items from high shelves without compromising on productivity.
Filling a smaller space means you'll need less lighting, heating, and water to power your warehouse, reducing your carbon footprint. And, in a time when customers value sustainability and eco credentials more than ever, making the switch now – and advertising the environmental benefits to your audience – can gain you an even bigger customer base in the future.
Plus, some WMS can show you how you can make your processes more energy efficient without sacrificing your productivity. Whether it's by optimising shelf layout or by streamlining your supply chain processes, you can be better equipped to deal with demand, without using up extra energy to fulfil orders.
The rise in e-commerce is great news for sales but coping with the increased demand can be tricky. By following these tips to automate your processes, you can keep up and future-proof your business.
About the author: Craig Powell is a managing director with over 30 years' experience in the IT consultancy industry. The last 20 of those have been spent in the supply chain industry, building Balloon One, a company focused on supply chain execution systems for SMEs. Craig is responsible for the strategic direction of the company, with his main motivation being rapid business improvement through the implementation of suitable business IT systems.
Create sourcing plans that work
Find new apparel sourcing destinations, assess trade flows and manage tariffs. All in one place.
Oops! This article is copy protected.
Why can't I copy the text on this page?
The ability to copy articles is specially reserved for people who are part of a group membership.
How do I become a group member?
To find out how you and your team can copy and share articles and save money as part of a group membership call Sean Clinton on
+44 (0)1527 573 736 or complete this form..