Comment: How to build momentum in mass-customisation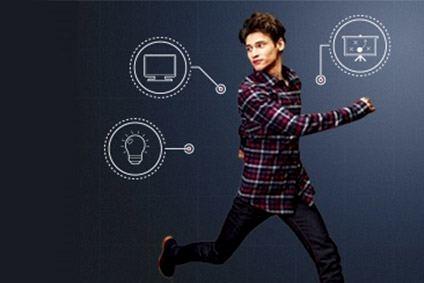 "The moment mass-customisation becomes a reality, it will change the market forever"
While technology is often an important tool for innovation, new technology in itself does not necessarily result in innovation, writes David Birnbaum. But he believes the technology is available to finally help solve the mass-customisation problem.
Innovation is defined as "a new idea, a more effective device or process. Innovation can be viewed as the application of better solutions that meet new requirements, inarticulated needs, or existing market needs. This is accomplished through more effective processes, services, techniques, or ideas that are readily available to markets, governments, and society. The term innovation can be defined as something original and more effective and, as a consequence, new, that "breaks into" the market or society." [1]
If this definition appears to be more than a mouthful, it is only because the term Innovation is very complex and has been misused so often that it no longer has any precise meaning. And, because Innovation has become so important to the world we live in and our progress in that world, any discussion of Innovation should begin with the assurance that we are all talking about the same thing.
Having spent some time and effort on the subject, I have reached some conclusions:
1: Innovation can exist only in a culture of innovation.
All too often companies and organisations conceive of innovation as a separate department or worse — an isolated team of gurus who meet together from time-to-time to dream up new and wonderful ideas that will bring great changes to the operation on a regular basis. In these circumstances wonderful new ideas may well proliferate, but will never lead to a marketable product. To be successful innovation must be a company-wide culture where everyone — marketing— engineering— design —production — all cooperate to achieve a common goal. Innovation is either everybody or nobody.
2: Innovation by its nature is chaotic. It can be neither organised nor scheduled.
The most talented are by the traditional definition unemployable. They tend to be undisciplined; refuse to work regular hours and will not conform to company rules. The manager looking for people who "fit-in" to pre-determined slots will invariably reject talented innovators. On the other hand, as one senior manager at one of the most innovative companies in the world explained, "If during an interview a perspective employee asks me, 'what will be my job specifications' I know this person is not for us."
On the downside the hit rate — the percent of developed products that actually go into production — is often below 10%. The upside is that a single success may cover the cost of innovation for years.
3: Organisation is the enemy of innovation.
As the innovative company develops, so too does its organisation, with the inevitable result that innovative sclerosis sets in.
There was a time when IT companies did not bother with patents because innovation was so rapid as to make last month's ideas obsolete. Times have changed to the point when patent trolls permeate the industry.
There was a time when successful pharmaceutical companies depended on new products for future survival. Times have changed to the point when success depends on the ability to influence government to extend patents and influence doctors to prescribe "new" medications that are in fact old medications with unimportant variations added.
Every company requires support departments, and these departments become the organisation. Innovative companies that want to remain innovative ensure that the organization exists to support and not manage the operation.
Innovation comes in two sizes:
Incremental innovation that improves existing products and/or processes. This leads to at least temporary market advantage.
Disruptive innovation that either creates an entirely new market or renders the existing market obsolete. This leads to substantial and long term market advantage.
Finally, while technology is often an important tool for innovation, new technology in itself does not necessarily result in innovation.
As we will see below, very often a great innovative concept cannot move forward because the technology does not yet exist. At the same time, very often the technology does exist but no one has the pieces together to form an integrated innovative concept.
Looking at Lectra
Lectra is a France-based company which develops software, hardware and engineering skills. It is a leader in garment industry CAD and CAM systems, including product development, pattern making, grading, marker making, and material spreading and cutting. It is at the cutting edge (no pun intended).
This past July, I was invited to travel to France to speak at Lectra's VIP conference, an event that brought together garment professionals from all over the world to see the very latest developments in the CAD/CAM world. The topic of my presentation was The Future of Garment Sourcing.
It is my experience that when visiting important companies I usually learn more than I teach. However, my experience at Lectra was a real eye-opener. It was not just the degree or even extent of the innovation, but rather that Lectra has brought the industry to an entirely new level — among other things creating the technology to finally help solve the mass-customisation problem.
People and companies talk glibly about mass-customisation. In the garment-world, where everything has become a commodity, everyone is rushing to differentiate what they do from their 1000+ competitors and everyone calls this mass-customisation.
"Buy our suit on line and we will send a tailor to your house to make alterations."
"Buy our jeans and go next door where we will provide you with customised embroidery."
Besides all the fluff, there is something, which is actually mass-customisation.
This is how it works. With the exception of bras, off-the-shelf clothing generally comes in a range of 3-20 sizes. When buying most products the consumer must settle for the size closest to his or her fit. However, imagine if that same product was available in 1000+ sizes and the closest size to the consumer's fit could be automatically ordered.
About 20 years ago, before selling out to Sears, Lands' End offered its customers the opportunity to buy made-to-measure trousers. Their catalogue included simple-to-follow made-to-measure instructions: waist, high hip, hip, in-seam, outer-seam. In the end, the experiment proved to be a total failure. There were many reasons, not the least of which was that consumers lied about their measurements. "I am sure I will lose 1 inch off my waist by the time my trousers arrive."
No one ever tried it again. However, the need for mass-customisation is now greater than ever. Successful mass-customisation may well change the entire garment market. This is disruptive Innovation in the true sense of the word.
Mass-customisation solves the greatest problem facing the online garment market. People do not want to buy ready-made clothing without first trying it on. Mass-customisation is not ready-made. It is custom fitted. Once the consumer buys their first mass-customised garment, he or she will never want to return to the old ready-made clothing product.
Mass-customisation brings personalisation. A person shopping at any mass-market retailer looks to buy a product — for example, a shirt. At the end of the day, the mass-market shirt is an impersonal commodity. If you want something personal, shop at Turnbull & Asser or shop at Pink: For $300+ you can buy something special and personal — your shirt, custom fitted and monogrammed. Mass-customisation offers you the same — personal shirt, custom fitted and monogrammed — available at Walmart and at Walmart prices.
The technology currently exists, and is available from Lectra.
The process begins at the retail store where the consumer orders a woven cotton shirt.
He then enters a 3D fit appliance, which registers a 15-digit personal code number, providing the consumer's personal fit data together with the branch store and consumer identification.
The 15-digit code, together with the style/colour, is sent to the factory where:
The fit is matched with the closest existing size;
The order is matched with the most efficient existing marker or the full range of markers to create the most efficient cutting schedule;
The fabric is spread and cut by computer;
The fast-turn factory requires four days for total production;
The finished garment is shipped directly to a designated distribution centre or the actual branch store.
What makes speed to market possible is the time required from consumer purchase to fabric cut. The only determining factor is the number of cuttings per day. Everything else is carried out virtually instantaneously, at the same time providing the greatest efficiency together with the greatest cost savings.
All of this leads us to the obvious question: If mass-customisation is so important, and if the technology already exists, then why has no one brought it to market? All of which brings us back to that exhaustive definition quoted at the beginning of the article: "The term innovation can be defined as something original and more effective and, as a consequence, new, that "breaks into" the market or society."
Innovation has no value unless and until it can "break into" the market.
Senior management at some of the world's most innovative companies on three continents have all told me the same thing: "My engineers constantly provide a plethora of innovative concepts, which cannot be marketed. Don't these highly educated and equally highly paid people know the cost of new product development?"
This is a valid point. However, there is another side. Disruptive innovations are often delayed because nobody knows how to market them. For example, the original home computers were first advertised as a means of developing a more efficient family budget and a better means of balancing your chequebook. A telephone with a screen allowing people to see each other, was tried and continually failed up until the moment it succeeded. Nobody uses their PC or laptop to balance their chequebook — probably because with the advent of electronic banking the chequebook has gone the way of the typewriter. Similarly, no-one wanted a telephone with a screen until the moment that everybody wanted a screen — when smartphones became ubiquitous.
Welcome to the great telephone paradox. Telephones cannot exist because the first person who bought a telephone had no one to call.
The question is not whether mass-customisation will be marketable, but rather why has mass-customisation not yet been marketed and what steps can we take to make mass-customisation marketable?
One point should be abundantly clear. As with all disruptive innovation, the moment mass-customisation becomes a reality, it will change the market forever.
Back to the obvious question: I believe the problem to be a combination of costs and risks.
The costs of building a factory designed specially for mass-customisation are quite high:
2000 machines;
600+ metres of cutting (all with expensive computerised spreading and cutting equipment);
Computerised garment sorting and packing.
These are big numbers, particularly since the mass-customisation factory would be geared to produce only a single product.
Then there are the risks: you cannot expect any factory supplier to build a mass-customisation factory without a pre-existing customer willing to take up 100% of total production.
To succeed you would need:
1: A customer of sufficient scale to order 1,000,000 pieces of a single style on regular basis;
2: A factory currently producing 100% of the orders for that customer;
3: Someone sufficiently credible to ensure that the mass-customisation factory will meet the requirements of both the customer and its factory supplier.
There are not many customer/supplier relationships that would meet the needs of 1 & 2. Few brands or retailers can meet the minimum 1,000,000+ requirement. Those that can will usually divide the orders among several factories, which indeed is the prudent way to go.
However, there are exceptions:
Walmart buys Wrangler jeans exclusively from wholly-owned VF Corporation factories;
JC Penney buys woven shirts from wholly-owned TAL factories.
Both cases comfortably exceed the 1,000,000 minimums; both relationships are stable having been successful for many years; both cases involve companies large enough to well afford the costs of the new factory.
What is missing is "3": Someone able to ensure both sides that the mass-customisation factory will deliver as expected.
Lectra is the catalyst:
Lectra has already developed the required technology;
Lectra is known as an innovative company and will therefore give both the customer and the supplier confidence that Lectra will be able to adapt that technology to the needs of each.
Lectra is one of the very few companies that works for both sides: its clients include both the brands and retailers as well as the factory suppliers, and is trusted by both sides.
Most companies are not innovative. They see new ideas and technology as separate unrelated pieces and are therefore unable to put those pieces together to form a greater whole.
Most innovative companies are trapped in the cycle of incremental innovation, where the inevitable process of obsolescence begins the moment the product is first bought to market. These companies hold fast to the century old adage "Build a better mousetrap and the world will beat a path to your door", never realising that the mousetrap concept itself has become obsolete.
True disruptive innovation is very rare and difficult to bring to market. However, the rewards merit the costs and risk.
[1] https://en.wikiedia.org/wiki/Innovation
Create sourcing plans that work
Find new apparel sourcing destinations, assess trade flows and manage tariffs. All in one place.
Oops! This article is copy protected.
Why can't I copy the text on this page?
The ability to copy articles is specially reserved for people who are part of a group membership.
How do I become a group member?
To find out how you and your team can copy and share articles and save money as part of a group membership call Sean Clinton on
+44 (0)1527 573 736 or complete this form..