Surge in fakes as more US shoppers turn to online marketplaces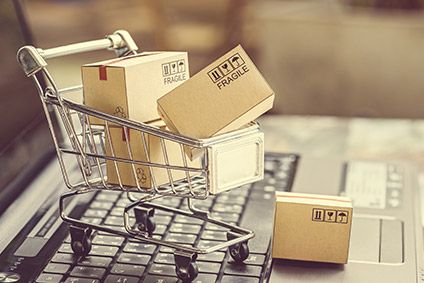 "As e-commerce has grown, counterfeits themselves have become notorious for entering Americans' homes via legitimate marketplaces"
Concerns are being voiced over the rising volume of fakes entering the United States as the number of Americans relying on e-commerce grows in response to the effects of the Covid-19 pandemic.
The American Apparel & Footwear Association (AAFA) expressed its concerns in its comments for the 2020 Special 301 Out-of-Cycle Review of Notorious Markets. In its submission, the AAFA highlighted concerns with the volume of counterfeits and the lack of sufficient brand protection measures on Amazon, Facebook, and Instagram platforms.
The body said the line between e-commerce and social media platforms has blurred in recent years, giving way to the explosion of social commerce.
The AAFA has recommended the inclusion of Facebook, including its Instagram platform, as part of the Notorious Markets report, citing input from the association's membership and growing research showcasing the "prevalence of counterfeits and fraudulent advertising on this platform."
The AAFA has also re-nominated Amazon, whose foreign domains were included in the 2019 Notorious Market report. Although the AAFA members report increased progress and cooperation with Amazon over the past year, it said the number of counterfeits on the platform and the systems developed to address them remain mismatched. The AAFA plans to accelerate its engagement with Amazon at all levels in an effort to drive better results over the coming year.
The Notorious Markets List identifies physical and online marketplaces that purportedly engage in and facilitate substantial copyright piracy and trademark counterfeiting. While the report has historically focused on marketplaces outside of the US, the 2019 report cited growing concerns of counterfeit products entering the US through domestic third-party marketplaces. In addition to Facebook, Instagram, and Amazon, the AAFA has identified 13 physical marketplaces and 13 online marketplaces for the list. The Notorious Markets report is managed by the Office of the US Trade Representative (USTR).
The US has stepped up efforts to stifle counterfeits over the last year.
Last month, the Presidential Memorandum on Stopping Counterfeit Trafficking on E-Commerce Platforms Through Fines and Civil Penalties was introduced by the Trump Administration.
It states that the Secretary of Homeland Security, through the Commissioner of US Customs and Border Protection, and in consultation with the Attorney General, can consider taking all appropriate action under sections 526 and 596 of the Tariff Act 1930.
This involves seizing counterfeit goods imported into the US via an e-commerce platform, and imposing the maximum fines and civil penalties permitted by law on any platform that directs, assists with, or is in any way concerned with the import of counterfeit goods. A legislative proposal to promote the objectives of the memorandum is expected to be developed within 120 days.
"As e-commerce has grown, counterfeits themselves have become notorious for entering Americans' homes via legitimate marketplaces," said Steve Lamar, president and CEO of the AAFA. "While in the past one would have to proactively enter physical markets with illicit goods, today the counterfeiters are sneaking into mainstream third-party online marketplaces, and even social media platforms, that we have come to trust. The problem is made worse due to insufficient response measures that do not match the growing size of the problem.
"This problem is exacerbated as the nation's economy continues to struggle due to the ongoing effects of the Covid-19 pandemic. While American businesses and American workers are working hard to survive, counterfeit product sales are stymying the recovery by stealing intellectual property, intercepting sales, and damaging brand reputation. Beyond the damage to American businesses, counterfeits are also putting American consumers at risk, by exposing them to products that may not follow product safety regulations and standards.
"The Notorious Markets report has become an essential tool in the fight against illicit goods, by pressuring companies to significantly improve their mitigation efforts; however, it cannot fix the problem on its own. We need legislation to address the counterfeit problem. Current legislation in Congress proposes to increase requirements to provide consumers with transparency about who they are purchasing from. It is time to take the steps necessary to protect American consumers and American businesses from the many harms of counterfeit sales."
The AAFA already supports two pending bills with the stated goals of improving transparency in the online ecosystem and protecting consumers: the Stopping Harmful Offers on Platforms by Screening Against Fakes in E-Commerce (SHOP SAFE) Act 2020, and the Integrity, Notification and Fairness in Online Retail Marketplace (INFORM) Consumers Act.
It wants the Administration to take these bills into consideration when developing its legislative proposal. In July, the AAFA and the Transnational Alliance to Combat Illicit Trade (TRACIT) issued a joint report detailing the growing incidence of fraudulent advertising and counterfeits on popular social networking platforms. The AAFA is also a founding member of the Buy Safe America Coalition.
In an email to just-style today (10 November), an Amazon spokesperson said: "Amazon and AAFA share a common interest in combatting counterfeit. As AAFA stated, we have had regular, productive dialogue with many of its member brands and together, we have made significant progress: leveraging Amazon's advanced technology and brands' expert knowledge of their products, Amazon's automated systems have proactively stopped more than 14 million suspected bad listings for AAFA brands. The results and progress we can make when we work together is indisputable and our efforts have ensured that more than 99.9% of pages viewed by customers did not have a valid notice of counterfeit infringement. We strongly disagree with AAFA's recommendation and are disappointed that certain AAFA members have been unwilling to partner with us directly, despite our proven results. We know that stopping counterfeit requires retailers, brands, and law enforcement to work together and while we will continue to engage with AAFA, we look forward to those brands that have not come to the table, to do so."
Facebook, which also owns Instagram, did not return just-style's request for comment.
Create sourcing plans that work
Find new apparel sourcing destinations, assess trade flows and manage tariffs. All in one place.
Oops! This article is copy protected.
Why can't I copy the text on this page?
The ability to copy articles is specially reserved for people who are part of a group membership.
How do I become a group member?
To find out how you and your team can copy and share articles and save money as part of a group membership call Sean Clinton on
+44 (0)1527 573 736 or complete this form..