Trading company or factory direct – what's best?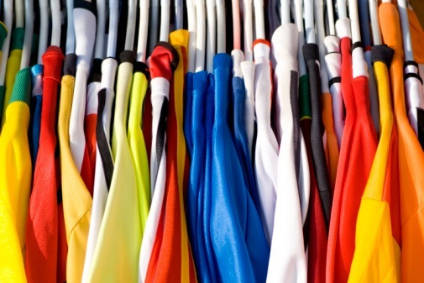 Finding the best route from source to customer is a constant challenge
As margins continue to be squeezed, one question often asked by sourcing managers is whether or not to use a trading company. Surely, the argument goes, dealing direct with a factory is the best route to better prices and quality. Sourcing consultant Philip Worrall explains why this is not always the case.
In many cases going direct to the right manufacturer will indeed result in the best prices. However, there are also a number of reasons why this may not be possible.
It's full!
The minimum order quantity is too large;
The factory doesn't speak your language;
Lead-times are too long;
It is not willing to make sales samples;
The terms ­– letter of credit, pro-forma etc – may be unacceptable;
The factory doesn't have a sales team or an export licence;
Independent inspection will be required, adding another cost.
In contrast, sourcing through a trading company can open up a whole new world of factories that a retailer or brand would not normally consider, and yet can be as equally competitive. These factories don't have a sales team and rely solely on the trading company to provide business. It's then about the relationship that the merchandiser (trading company) has with the owner of the factory.
In many instances the trading company can take care of the following:
Compliance – the factory will be audited by its compliance team to the retailer/brand standard;
Trading terms can be agreed direct with the trading company, which will also be capable of taking the credit and/or insurance risk;
It will be able to offer factories capable of producing a specific product yet willing to make the samples, minimum order quantity (MOQ) etc;
There will be no language barrier;
It will be responsible for quality and will inspect to acceptable quality level (AQL).
Sourcing is about being flexible. There is no one way to make a garment – and there is no one way to source it either. Therefore, the decision on whether to go direct or not must be determined according to short, medium or long-term business needs, as well as key sourcing criteria.
For example, a direct and indirect approach in terms of factory selection was taken for an active sports brand requiring technical outerwear, mid-layers, base-layers, T-shirts and accessories, but which lacked a development and production team. The diversity of product, combined with the technical nature and quantities required, necessitated a different approach for each category.
The brief was to provide quality, but on key product lines a volume price was needed. In addition, the client wanted to know that prices were competitive, so all styles were initially dual sourced at least to prototype stage.
Sourcing is not just about price, but the ability to find the right route from source to customer. Again, three real-life examples show the advantages and disadvantages of three different routes – each determined by the relationships involved.
Trading company/factory
Dishang Group is part manufacturer, part trading company based in Weihai in northern China, and produces for clients including Zara, Walmart and H&M, as well as supplying garments such as workwear (e.g. police uniforms) and corporate clothing.
With a turnover in excess of $1bn, and employing 15,000 people across 51 wholly-owned factories, and relationships with a further 200, the company is undergoing a massive transformation and expansion – including the opening of a new 27-storey head office in Weihai later this year.
Business owner Mr Zhu empowers his teams of merchandisers to develop their own business – often in competition with each other – which works favourably for the buyer. Many customers still come through third-party trading companies across Asia, without realising the order is going direct to Dishang.
Dishang has technical outerwear manufacturing capability, as well has offering greater flexibility in terms of manufacturing volumes. Going direct to its wholly-owned units is not an option, and its relationship with external factories quite often means it will still be cheaper. As a supplier, therefore, Dishang is capable of producing the complete range across a diverse supply base that is either wholly-owned or operates as a trading company.
Advantages:
A 'one stop shop.' The Dishang merchandise team selects the appropriate factory to meet target cost, quality and volume;
A customer's brand can be managed across different product areas, reducing input resource from the customer. Freight costs can also be reduced as product shipments are consolidated;
Terms of trade can be readily agreed, including open credit;
Quality inspection agreed to AQL 2.1 and the team will inspect to this standard;
All lines of communication direct to Dishang in English;
A well-developed network of wholly-owned global offices offering design, sales and technical back up.
Disadvantages:
Prices will include a trading commission as well as a factory margin, so getting a detailed cost breakdown is essential;
The size of the company means a merchandiser may use a favourite factory rather than the most appropriate source.
Direct to factory
Wellgreen Outdoor Co Ltd, based in Fuzhou in south eastern China, is an experienced technical bag specialist, first encountered at the ISPO sporting goods fair in Germany. Meetings at trade shows must always be followed up by a visit to the factory, and in this case it was a pleasant surprise. The factory's founder/owner and her team offer a combination of design, development and manufacturing all under one roof, and were prepared to work with the customer's designer in the factory.
Developing a range in this factory has been a success by shortening lead times, improving quality and increasing speed to market. It works well because the factory actually fulfils the role of many trading companies, but takes away an additional layer and cost.
Advantages:
Direct cost;
In-house design and development facility;
The team speaks English;
The team understands the product complexity;
Shortens lead-time.
Disadvantages:
The factory adds a cost to accommodate the additional in-house design/development team, so the overall cost breakdown doesn't give a clear picture;
There is no independent monitor of production.
Trading company
Bangladesh based Signet Enterprises Limited Trading Company is a specialist trading company that focuses on sourcing, quality and compliance.
With sales in excess of 25 million garments a year, the company employs a team of over 160 staff – of which 90 are involved with compliance and quality control. An in-house sample team means samples can be turned around extremely fast, as well as enabling Signet to establish quality requirements and truly understand the actual cost of the product.
Signet then uses its fabric sourcing team to seek the optimal fabric for each client. In addition, a team of merchandisers works with around 20-30 core factories, enabling it to provide a fast, quality-driven, compliant service.
Signet's diverse product ranges from home wear to workwear and men's/ladies' casual wear. It also has a wholly-owned shirt factory. The company combines a no-nonsense approach to delivery and quality of product at exceptional pricing, combined with duty-free savings from Bangladesh to the European Union (EU).
Advantages:
Speak English;
Understand customers' requirements in terms of quality;
Carry out inspection AQL2.1; nominated by Next;
Carry out factory audits and compliance;
Capable of sourcing fabric and trims offshore;
Competitively priced;
Understand pricing locally and capable of beating customers going direct to factories.
Disadvantages:
Price will include commission;
Lead times tend to be longer for some woven items.
All of the above routes have their strengths and weaknesses, and determining the one that best suits each brand can depend on a number of factors.
It is also important to have a clear sourcing strategy and then the ability to adopt short, medium and long-term goals that enable flexibility and change.
Sourcing is not just about price, but also quality and service. Defining the "wants" and then the "must haves" and spreading these questions across the business will help to give a more objective approach to a company's sourcing strategy.
About the author: Sourcing consultant Philip Worrall has held production and sourcing posts at Musto, John Lewis and Lee Cooper. He has also developed 'The Spyder Sourcing Tool, which helps sourcing managers to evaluate their short, medium and long-term goals. Click here to contact him.
Oops! This article is copy protected.
Why can't I copy the text on this page?
The ability to copy articles is specially reserved for people who are part of a group membership.
How do I become a group member?
To find out how you and your team can copy and share articles and save money as part of a group membership call Sean Clinton on
+44 (0)1527 573 736 or complete this form..