Vietnam – Are we too late to the party?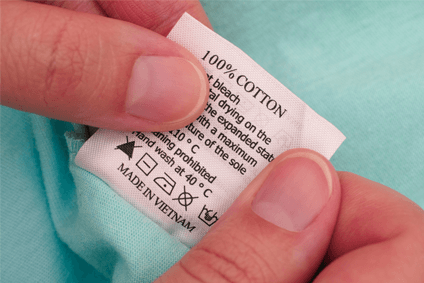 Businesses need a clear understanding of the rules of origin guidelines
Will the EU FTA and TPP trade agreements truly make Vietnam the replacement solution to the higher labour cost challenges in China? Gary Barraco, director of global product marketing for Amber Road, suggests that when it comes to sourcing in Vietnam, whoever gets on the floor first, wins – and that the time to act is now.
Over the last decade, Vietnam has made a concerted effort to open up its economy and become a major source for manufacturing and exporting goods. Since 2007, Vietnam's economy has grown by an average of 5.9%, and exports now comprise roughly two-thirds of the country's GDP.
But an even brighter dawn of economic opportunity may be on the rise for Vietnam with the announcement last year of a free trade agreement (FTA) with the European Union. At the core of this agreement is the elimination of virtually all tariffs (99%) on both sides. Vietnam is set to eradicate 65% of its import tariffs on EU exports once the agreement is signed, with an end goal of eliminating remaining duties over the next ten years, thus paving the way for more simplified rules of trade.
In addition to the FTA with the European Union, the framework for a similar initiative exists with the adoption of the Trans-Pacific Partnership (TPP), a free trade agreement that would link Vietnam and other Asia Pacific markets with the United States and other economies. The EU FTA and TPP create the potential for preferential access to Vietnamese manufactured goods for virtually two-thirds of the world economy.
In a nation of 90m people – boasting a growing middle class, young workforce, and currently low labour and operating costs, no less – these trade announcements appear to be great news for Vietnam's future economic development. A break from heavy tariffs should also be good news for manufacturers in search of alternatives to sourcing from China. However, the actual parameters of the free trade roll-out might be years away, given the anticipated slow approval process of the nations involved and the power-play it has become during the US election year.
Will these two agreements truly make Vietnam the replacement solution to the higher labour cost challenges in China? There are several points to consider:
It may be too late:
While these agreements are not yet in effect, you may find the market is extremely crowded and difficult to enter if you do not already have a presence in Vietnam. Since textiles and garments are Vietnam's second major export, sectors such as apparel will be very challenging to break into if you have not already established a foothold. If you are considering sourcing in Vietnam, the time to act is now.
It's all about the origin:
While the parameters of the EU FTA and TPP agreements with Vietnam seek to eliminate virtually all tariffs, rules of origin still require suppliers to certify the true nationality of each component that goes into a product.
The nuances of 'rule of origin' can complicate the sourcing decision. For apparel manufactured in Vietnam to be exported to the EU under the new FTA, for example, not only must the garment be made in Vietnam, but the fabric, thread, and any related dyes used in the garment must also originate in Vietnam.
A rule of origin stipulation in the TPP allows for yarns to be provided by countries within the TPP arena, thereby expanding the sourcing pool while providing some allowance for Vietnam to reduce its dependency on China for yarn.
The issue of origin becomes even more complicated if the garment is comprised of mixed fabrics, each with its own point of origin. Since Vietnam currently relies on importing many of the materials and components used in manufacturing, it may have to invest and extend its product chain for material development. This might not be an achievable option.
Businesses need a clear understanding of the guidelines and must have systems in place to qualify material and component origins to guarantee that they fall under the guidelines for preferential trade.
Whoever gets on the floor first, wins:
Perhaps the biggest challenge for companies outside of the EU is that the EU FTA will more than likely be the first deal ratified. Therefore, EU businesses will be first in line to reap the rewards, and will be the first companies incentivised to consume available manufacturing capacities in Vietnam.
While TPP companies may still source from Vietnam, they may confront shrinking factory capacity. In turn, demand for a finite capacity of Vietnam production may drive up cost in these factories, as EU customers will be better positioned to pay slightly higher prices given the lack of a tariff cost.
Is Vietnam prepared?
Tens of billions of dollars of foreign direct investment (FDI) is flowing into Vietnam, but will those funds truly enhance the manufacturing infrastructure? Da Nang, the largest city in the central Vietnam, received only US$44.3m in FDI last year, ranking 33rd among 53 provinces and cities; certainly not enough to make monumental impacts in the capabilities of this major centre.
It appears there may also be a challenge in informing businesses in Vietnam of the opportunities the FTAs present. In a recent review of participating enterprises in HCMC (Ho Chi Minh City), more than 90% of the businesses had little knowledge of the TPP. Many were unaware of the rules of origin the agreement impacts.
For consideration:
The EU FTA and TPP agreements certainly present Vietnam with an exciting and profitable road ahead. That same road may also benefit those businesses actively preparing or already poised to capitalise on preferential trade initiatives. It may be too optimistic to believe that road will lead away from complete dependence on sourcing in China.
We invite you to comment and join in the discussion.
Gary M Barraco is director, global product marketing for Amber Road, the developer of global trade management software.
Oops! This article is copy protected.
Why can't I copy the text on this page?
The ability to copy articles is specially reserved for people who are part of a group membership.
How do I become a group member?
To find out how you and your team can copy and share articles and save money as part of a group membership call Sean Clinton on
+44 (0)1527 573 736 or complete this form..