The Flanarant – Arcadia collapse: What went wrong?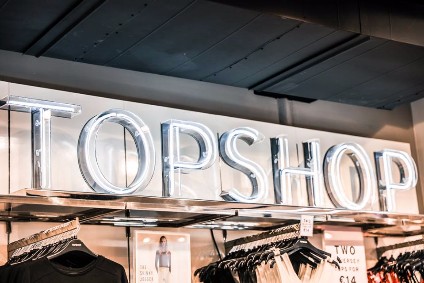 Topshop is the flagship chain of the Arcadia retail group, which has collapsed into administration
Everyone knows why Arcadia collapsed. But there are a lot of confused – often downright wrong – ideas about what helped push it over the edge, says Mike Flanagan, CEO of apparel industry consultancy Clothesource. And stop blaming Amazon, he adds.
Sir Philip Green had grown out of touch with how retail was changing and, with his wife, took absurd sums out of the business over his 20-year ownership. When lockdown forced Arcadia's temporary store closures, he couldn't persuade anyone (not even his wife or himself) to stump up the cash to keep it going.
It's easy to see why he wouldn't invest in Arcadia, owner of the Topshop, Dorothy Perkins, Burton and Wallis brands that collapsed into administration last week. He'd bought it in 1999 when it had 12% of Britain's clothes market; by 2019 its UK clothing share had fallen to less than 3%, putting it behind M&S, Primark, Next, Asda, Tesco and TK Maxx.
Shopping shift. Many observers believe people have simply stopped visiting shops. But the real problem is that too many shops have been built. Between 1999 and 2019, the UK's Office of National Surveys shows British clothes retailers increased the value of sales through their shops by 52% – but the number of clothing stores seems to have trebled. Before lockdown, most store closures resulted from shoppers moving away from town-centre shops to suburban malls or out-of-town superstores. So when journalists talk about the "flight from the high street," they're actually describing the movement between different kinds of shopping location. Few of them understand that, though.
Offline to online. Many also believe Arcadia would have saved money moving online "because you don't have to pay for shop staff or shop rents." True – but the inefficiencies of selling clothes online massively outweigh those savings. Online has to employ people to assemble and deliver orders; spend money delivering clothes; invest relative fortunes on marketing and technology. Britain is the most advanced online clothing market in the developed world because 90% of these sales are from the e-commerce divisions of physical store chains. To be financially viable, retailers selling online – even under lockdown restrictions – need these shops for assembling orders, click & collect, accepting returns, and above all to provide the buying clout for competitive prices.
Even the argument that Arcadia lost out to internet-only fashion specialists like Asos and Boohoo is unfounded. All of them together, even with Amazon and the like, sell fewer clothes than Primark. And anyone watching London's Oxford Street will have seen the crowds – and the fashion excitement – moving in the past 20 years from Arcadia's Oxford Circus shop to the Primark branches a few hundred yards away. Primark isn't the only Oxford Street retailer getting new clothing customers. John Lewis, now taking apparel seriously, brought adult clothes shoppers back to the area, and Niketown stole Arcadia's sportier shoppers and their sportier parents. Over-50s buy clothes too – and keep in trim.
Business rates. Arcadia's collapse has also been blamed on Britain's "rates" system of property taxes and the big hit Amazon is supposed to get from it. Business rates are unhealthily convoluted, but they've certainly not given Amazon any recent advantage over Arcadia this year: the government has waived almost all Arcadia's business rates as part of its Covid-19 support package for shops. Amazon's few shops get next to nothing back.
Tax avoidance. However, the finer points of the world's tax systems can help colourful CEOs with large shareholders. In many jurisdictions – like Green's Monaco and Bezos' Washington State – there's no capital gains tax on selling shares, unlike the UK. So their local tax systems give Green and Amazon's Jeff Bezos advantages that inflate their share value. Their customers, staff, suppliers and shareholders gain nothing – unless they were smart enough to bail out before the world cottoned on.
Then there's the myth that "Amazon dodges tax," which somehow is supposed to give it a competitive edge. Though Amazon is in many ways an appalling corporate citizen, it doesn't dodge tax on its European retailing: it pays precisely the tax due on its shedloads of losses. In 2019 Amazon EU SARL, the Luxembourg company Amazon uses to channel its European retail sales, reported losses of over EUR700m (US$780m). Not because some clever accountant hid its sales, but because Amazon itself admits – at least in a jurisdiction where it's legally forced to – it sells below the cost of buying goods and running the business. Though Sherlock Holmes himself would struggle to see that in the accounts Amazon sends its investors.
And there's the problem. In UK clothing, Amazon's always been a minion, with between 1% and 2% of the market, although during the worst months of lockdown this year, that might have grown a bit. For most of the past 25 years, the more money Amazon has lost, the louder stock markets have cheered, convinced losses would turn into profits eventually. Since Amazon publishes no useful information about its retail results, few observers appreciate how tiny – and unprofitable – its UK clothing sales must be. So its hype has misled many consultants, journalists and investors into believing one day all clothes will be delivered by its robots.
The three real money makers of course – Primark, TK Maxx (TJX Companies in the US), and Ross Stores – don't care how they look as long as their investors' money stays safe. That's why they keep out of online retailing.
Gifted retailers
Selling clothes is tricky. The people who run the most successful retailers – including M&S, Next, Tesco, Walmart, Fast Retailing, Inditex and H&M – mistrust colleagues who are too colourful, suspecting them of chasing personal publicity (and their own wealth) more than satisfied customers, motivated staff and suppliers or remunerated investors. For them, the headlines generated by Sir Philip Green and Jeff Bezos prove the point.
They also know that managing thousands of people to get clothes to consumers profitably is all about getting millions of boring details right – and see Green's Monte Carlo yachts or Bezos's plans for mass space migration as time-wasting distractions.
Successful retail leaders have to work with governments, not insult Parliamentary committees like a spoilt schoolboy (as Philip Green did), or demand taxpayer subsidies for office moves that never materialise (like Jeff Bezos).
They also know they might need help some time from the investors Philip Green made a career out of publicly mocking – or from whom Jeff Bezos has hidden even the most basic facts about his retail sales for over two decades, because he knows that when revealed they'll be a great deal lower than far too many journalists gullibly believe.
Signing up to all those initiatives for decent working conditions also helps to get thousands of suppliers worldwide to make clothes on time, profitably, and pay their own workers adequately. Amazon doesn't and Philip Green's notorious for arbitrarily reneging on contracts.
At the same time, every successfully-managed chain has to develop tens of thousands of designs each year for clothes people want to buy. You can't do that just by bean-counting, so you need to tap into visionaries who inspire designers to develop the clothes and the retail environment that gets customers buying. They're rarely good at managing bean-counters, so the conventional wisdom is that on tap is where these geniuses should stay. Not on top.
Philip Green spent 20 years stopping Arcadia from becoming a world-dominating fashion-focused retailer. He might once have been as gifted as the leaders who created the great clothing businesses, but we'll never know. He was just too busy being colourful.
About the author: Mike Flanagan is chief executive of Clothesource Sourcing Intelligence, a UK-based consultancy that provides the western apparel buying community with objective information on apparel production, trade, price competitiveness, and apparel producers in over 100 countries. Click here to contact him.
Create sourcing plans that work
Find new apparel sourcing destinations, assess trade flows and manage tariffs. All in one place.
Oops! This article is copy protected.
Why can't I copy the text on this page?
The ability to copy articles is specially reserved for people who are part of a group membership.
How do I become a group member?
To find out how you and your team can copy and share articles and save money as part of a group membership call Sean Clinton on
+44 (0)1527 573 736 or complete this form..