Adidas Group
Apparel and textile industry company news
Latest Articles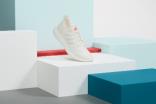 Adidas enlists consumer help to close the loop Beth Wright | 21 Oct 20
German sportswear giant Adidas is turning to consumers to help better understand how it can close the loop as part of its 'Made to be Remade' project.
---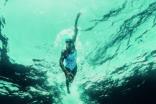 Adidas to invest in sustainable materials with first green bond Michelle Russell | 30 Sep 20
German sportswear giant Adidas has placed its first 'green bond' as part of plans by the company to execute on its long-term sustainability roadmap, while also optimising its capital structure and financing costs.
---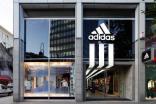 Adidas moves to Q2 loss as sales slide by more than a third Beth Wright | 6 Aug 20
German sportswear group Adidas has reported a loss for the second quarter as net sales tumbled by more than a third amid temporary store closures related to the Covid-19 pandemic.
---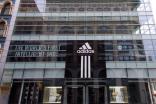 Adidas extends Rorsted tenure for five years Michelle Russell | 5 Aug 20
German sportswear group Adidas has extended the appointment of CEO Kasper Rorsted by another five years.
---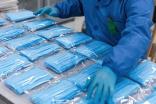 Fashion industry efforts to address global PPE shortages – Update just-style | 27 Jul 20
Texollini, Chargeurs*PCC Fashion Technologies, and Crystal International are among the latest fashion firms to mobilise their production facilities and supply chains to help address the global shortage of personal protective equipment (PPE), including face masks and hospital gowns, amid the coronavirus (Covid-19) pandemic. 
---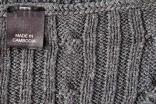 Brands re-evaluating Cambodia sourcing strategy Hannah Abdulla | 24 Jun 20
European garment brands including H&M are weighing up what their future sourcing strategies in Cambodia will look like as the country looks set to be partially stripped of its Everything but Arms (EBA) trade benefit in August.
---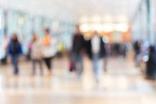 Retailers begin to outline store reopening plans – Update just-style | 16 Jun 20
Debenhams, Brooks Brothers, and J.Crew Group are among the latest apparel brands and retailers to outline reopening plans after stores and online operations were closed temporarily worldwide as part of efforts to help limit the spread of the coronavirus (Covid-19) outbreak.
---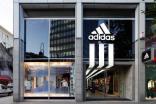 Adidas returns to sales growth in Greater China Beth Wright | 4 Jun 20
German sportswear giant Adidas says revenue has returned to growth earlier than expected in Greater China after stores were temporarily closed in an attempt to stem the spread of coronavirus and now expects second-quarter sales in the region to be around the prior-year level. 
---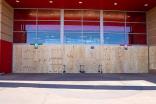 US retail stores close amid civil unrest across the country Michelle Russell | 3 Jun 20
Adidas and Target Corp are among a number of retailers in the US to have closed stores or postponed openings in response to the civil unrest taking place across the country over the killing of George Floyd by a white police officer.
---
Adidas and Allbirds aim for lowest carbon footprint sports shoe Beth Wright | 29 May 20
Sustainable footwear brand Allbirds has joined forces with German sportswear giant Adidas to develop a sports performance shoe with what they say will be the lowest ever carbon footprint.
---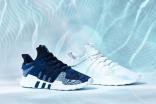 Adidas prioritises supply chain as it manages inventory Michelle Russell | 30 Apr 20
German sportswear giant Adidas says one of its top priorities during the coronavirus pandemic is ensuring its supply chain remains operational, as it looks to manage relations and end the year with "healthy and reasonable inventory."
---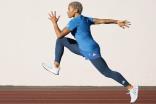 Adidas in 97% profit slide as store closures weigh on Q1 Hannah Abdulla | 27 Apr 20
Adidas has booked a 97% slide in profits as the impact of coronavirus weighed heavily on its first-quarter results.
---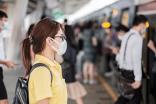 Global retail closures as coronavirus spreads – Update just-style | 15 Apr 20
A raft of apparel and footwear brands and retailers including Next Plc, Primark, H&M, Nike and Gap Inc, are temporarily closing stores and suspending online operations as part of efforts to help limit the spread of the coronavirus (Covid-19) outbreak. 
---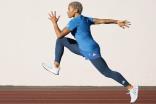 Adidas develops responsive apparel for athletes Michelle Russell | 23 Mar 20
German sportswear firm Adidas has developed what it claims is the most advanced system of responsive apparel shielding athletes from the elements.
---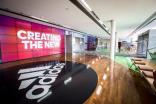 Adidas warns of $1bn coronavirus sales hit in China Michelle Russell | 11 Mar 20
German sportswear giant Adidas is expecting sales to drop by up to EUR1bn (US$1.13bn) in Greater China in the first quarter, due to coronavirus, with a negative impact also now being felt in Japan and South Korea.
---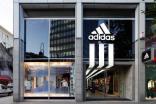 Adidas China sales tumble 85% due to coronavirus Beth Wright | 20 Feb 20
Sportswear firm Adidas says its sales in Greater China have slumped 85% since Chinese New Year amid the coronavirus outbreak, with a significant number of stores closed and a reduction in footfall at its locations that do remain open.
---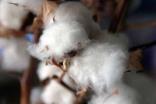 Adidas tops sustainable cotton sourcing ranking Michelle Russell | 19 Feb 20
German sportswear giant Adidas has topped the 2020 Sustainable Cotton Ranking, with H&M taking the third spot in the assessment of companies that use a significant amount of cotton.
---
Adidas to launch apparel with ocean plastic insulation Hannah Abdulla | 20 Dec 19
Sportswear brand Adidas is set to launch the first apparel styles featuring PrimaLoft insulation made from Parley Ocean Plastic.
---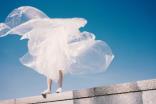 Fashion industry pilot to produce first circular polybag Beth Wright | 12 Dec 19
A new pilot project aims to reduce the use and impact of virgin polybags in the fashion industry by developing a fully circular solution based on recycled content.
---
Adidas creates performance shoe from another shoe Michelle Russell | 14 Nov 19
German sportswear giant Adidas has introduced the second generation of its first 100% recyclable performance running shoe.
---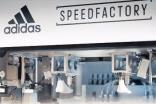 Adidas to cease production at US & German Speedfactories Beth Wright | 11 Nov 19
Sportswear giant Adidas has announced production at its Speedfactories in both Germany and the US will be discontinued next year amid plans to deploy Speedfactory technologies at two of its Asian suppliers by the end of 2019.
---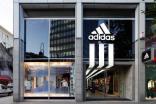 Adidas to test products in space as set for "record" year Beth Wright | 7 Nov 19
German sporting goods giant Adidas has inked a deal with International Space Station (ISS) US National Laboratory to explore production innovation and sustainability, and says it is on track for "another record year."
---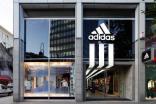 Eric Liedtke to leave Adidas at the end of year Beth Wright | 24 Oct 19
Eric Liedtke, head of Global Brands at German sporting goods giant Adidas, is to step down after 25 years with the company – with the CEO of Gant re-joining the business to take over the role.
---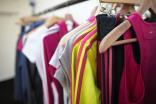 Adidas makes circular commitment with Infinite Play Michelle Russell | 15 Oct 19
Sporting goods giant Adidas has launched a new service that will allow its UK customers to trade worn or unused gear, diverting it from landfill.
---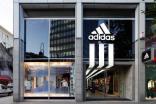 Adidas confirms FY view despite ongoing supply issues Beth Wright | 8 Aug 19
German sporting goods giant Adidas has reaffirmed its full-year forecast, even though its second-quarter earnings were squeezed by higher air freight costs as it tried to make up for shortages of mid-priced apparel in North America.
---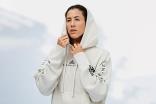 Adidas by Stella McCartney unveils 100% recyclable hoodie Beth Wright | 5 Jul 19
As part of its continued drive to solve the problem of product waste, German sportswear giant Adidas has unveiled two new Adidas by Stella McCartney performance apparel prototypes, including what it claims is the first 100% recyclable hoodie created from garment waste.
---
Investors press brands for more workforce transparency Beth Wright | 3 Jul 19
A coalition of more than 120 institutional investors with combined assets of more than US$14 trillion is renewing its demand for companies across the world to come forward with better data on their staff and supply chain workers, with the aim improving the quality of jobs globally. 
---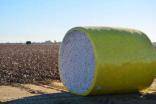 H&M and Gap Inc top Better Cotton sourcing leaderboard Beth Wright | 18 Jun 19
Swedish apparel giant Hennes & Mauritz (H&M), furniture giant Ikea, and US speciality apparel retailer Gap Inc have topped a new ranking by the Better Cotton Initiative (BCI) based on their total Better Cotton sourcing volumes in 2018. 
---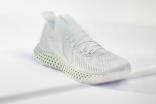 Adidas teams with Parley for the Oceans on new Alphaedge 4D Beth Wright | 24 May 19
Adidas has launched three new iterations of its Alphaedge 4D running shoe – including a new Parley for the Oceans edition made with upcycled ocean plastic –  featuring the Adidas 4D midsole developed in partnership with technology company Carbon.
---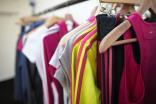 Adidas ups air freight and capacity to tackle supply issues Leonie Barrie | 9 May 19
German sporting goods giant Adidas is increasing its use of air freight and looking for additional capacity from suppliers to try to mitigate the impact of supply chain shortages that weighed on its business in the first quarter.
1
...