Amazon.com
Apparel and textile industry company news
Latest Articles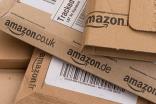 EU charges Amazon for competition rule breach Hannah Abdulla | 11 Nov 20
The EU Commission has charged Amazon for flouting competition rules, adding it has abused its dominant position in retail to gain an unfair advantage over competitors.
---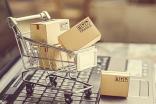 Surge in fakes as more US shoppers turn to online marketplaces Hannah Abdulla | 10 Nov 20
Concerns are being voiced over the rising volume of fakes entering the United States as the number of Americans relying on e-commerce grows in response to the effects of the Covid-19 pandemic.
---
Ruth Diaz to lead Amazon's European fashion business Beth Wright | 16 Oct 20
Amazon Fashion has named Ruth Diaz as director of its European fashion business, responsible for growing selection and improving customer experience across the UK, Germany, France, Italy and Spain.
---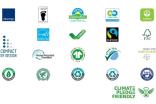 Amazon to label products Climate Pledge Friendly Beth Wright | 25 Sep 20
Online retail giant Amazon has launched a new Climate Pledge Friendly programme to help make it easy for customers to discover and shop for more sustainable products – including fashion.
---
US clothing retailers back new fake goods task force Hannah Abdulla | 18 Aug 20
The American Apparel and Footwear Association (AAFA) is one of several trade bodies to join a new task force aimed at cracking down further on the marketing and sale of counterfeit and stolen goods on the US market.
---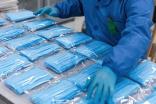 Fashion industry efforts to address global PPE shortages – Update just-style | 27 Jul 20
Texollini, Chargeurs*PCC Fashion Technologies, and Crystal International are among the latest fashion firms to mobilise their production facilities and supply chains to help address the global shortage of personal protective equipment (PPE), including face masks and hospital gowns, amid the coronavirus (Covid-19) pandemic. 
---
Aquafil and Amazon join Ellen MacArthur Foundation Michelle Russell | 16 Jul 20
Nylon manufacturer Aquafil and online retail giant Amazon are the latest to commit to working towards circularity in their business practices by joining the Ellen MacArthur Foundation's circular economy network.
---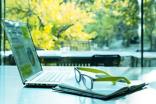 Amazon latest to join CanopyStyle initiative Beth Wright | 8 Jul 20
Online retail giant Amazon has become the last firm to pledge a commitment to stop sourcing the raw material for its viscose and rayon textiles from ancient and endangered forests.
---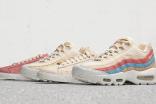 Amazon sets up Counterfeit Crimes Unit in fakes crackdown Hannah Abdulla | 7 Jul 20
Online retail giant Amazon has established a new Counterfeit Crimes Unit in a bid to crackdown on fakes being sold on its platform. 
---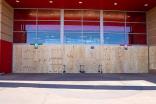 US retail stores close amid civil unrest across the country Michelle Russell | 3 Jun 20
Adidas and Target Corp are among a number of retailers in the US to have closed stores or postponed openings in response to the civil unrest taking place across the country over the killing of George Floyd by a white police officer.
---
Amazon blocks "non-essential" goods from warehouses Hannah Abdulla | 23 Mar 20
Clothing suppliers selling via online retailer Amazon will see their shipments temporarily blocked as the group makes room in its warehouses for the most-needed items during the coronavirus outbreak.
---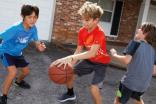 HanesBrands strikes multi-year C9 Champion deal with Amazon Beth Wright | 11 Mar 20
HanesBrands has launched its C9 Champion performance athleticwear exclusively with Amazon Fashion worldwide as part of a multiyear agreement following the end of a long-term deal with Target Corp. 
---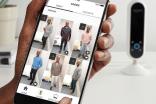 Amazon's accelerating growth a concern for clothing competitors Leonie Barrie | 24 Feb 20
Amazon's recent results show that it achieved its highest UK revenue growth of 20.7% in the past five years in 2019 – which is worrying news for many competitors struggling to drive growth in the challenging trading environment.
---
Amazon doubles down on tackling fakes issue? Hannah Abdulla | 20 Jan 20
Amazon.com is doubling down on efforts to tackle fakes listed on its e-commerce site and is reportedly set to ramp up the data it gives to law enforcement.
---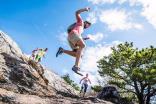 Vibram ends FiveFingers retail partnership with Amazon Hannah Abdulla | 4 Dec 19
US-based high-performance footwear sole producer Vibram will no longer sell its FiveFingers articulated toe shoes directly to Amazon USA, weeks after Nike announced it was pulling its products from the e-commerce giant.
---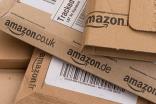 Amazon discloses supplier list for own brand products Beth Wright | 21 Nov 19
E-commerce giant Amazon has disclosed the names and addresses of suppliers of its Amazon-branded products, including apparel.
---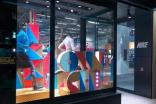 Nike to stop selling products on Amazon Hannah Abdulla | 15 Nov 19
Nike has confirmed it will no longer be directly selling its products through online platform Amazon.com.
---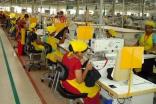 Online apparel platforms criticised over Bangladesh sourcing Hannah Abdulla | 31 Oct 19
Several online apparel retailers are alleged to be hosting third-party sellers on their platforms whose products are sourced from factories in Bangladesh that could be unsafe for workers.
---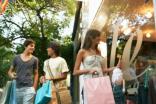 Casual fashion continues to draw US teen spend Beth Wright | 9 Oct 19
Athletic brands such as Canadian yogawear retailer Lululemon and sportswear giant Nike continue to prove popular with teens in the US, as casualisation of fashion continues despite teen spending falling to the lowest levels in eight years.
---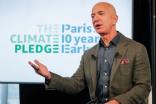 Amazon plans to meet Paris Agreement 10 years early Beth Wright | 20 Sep 19
Jeff Bezos, CEO and founder of Amazon, says the e-commerce giant has decided to use its "size and scale to make a difference" by co-founding a new climate pledge as part of a commitment to meet the Paris Agreement ten years early.
---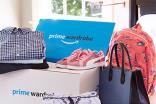 Amazon will need to hike prices to offset fresh tariffs Hannah Abdulla | 5 Sep 19
E-commerce giant Amazon.com will need to increase prices on products sold in the US by between 2.1-2.6% in order to offset the impact of fresh tariffs announced on Chinese goods, analysts say.
---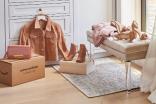 Amazon launches personal styling service for women Beth Wright | 31 Jul 19
E-commerce giant Amazon has introduced a new styling service for women that provides personalised outfit recommendations from thousands of brands, including 7 for All Mankind, Calvin Klein, Levi's and Adidas.
---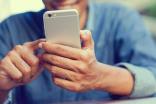 Amazon launches AI-powered shopping tool Beth Wright | 19 Jun 19
E-commerce giant Amazon has unveiled a new AI-powered feature which helps consumers find clothing on its website based on a photograph or screenshot. 
---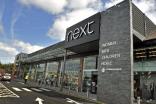 Next looks to boost traffic to store via Amazon tie-up Hannah Abdulla | 15 May 19
At a time when retail continues to lose market share to online, UK high street retailer Next is looking to drive more traffic to its stores through a tie-up that allows Amazon customers to collect their parcels from its shops.
---
Amazon beats Walmart to US apparel top spot Beth Wright | 8 Mar 19
E-commerce giant Amazon has overtaken Walmart as America's most-shopped retailer for apparel, new figures show. 
---
Amazon scraps plans for New York headquarters Beth Wright | 15 Feb 19
E-commerce giant Amazon has ditched its plan to build a new headquarters in New York City and will instead proceed solely with the development of its new Northern Virginia facility. 
---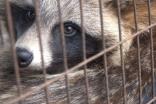 Amazon and TK Maxx again named in real fur faux pas Hannah Abdulla | 16 Nov 18
Retailers Amazon and TK Maxx have again been accused of selling clothing items containing real fur, following an investigation by a British TV programme.
---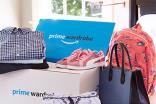 Amazon expands "try before you buy" service to UK Beth Wright | 31 Oct 18
Online behemoth Amazon is accelerating the disruption of e-commerce by rolling out its 'try before you buy' service, Prime Wardrobe, in the UK.
---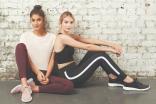 Investment fails to lift Amazon branded women's clothing sales Michelle Russell | 24 Oct 18
Despite significant investment by online retail giant Amazon to grow its fashion offering through the launch of a raft of private label brands, sales of women's clothing are not doing so well, new research suggests.
---
Amazon listed in US notorious markets submission Michelle Russell | 2 Oct 18
The American Apparel & Footwear Association (AAFA) has included certain Amazon marketplaces in its submission to the Office of the United States Trade Representative (USTR) identifying foreign markets that facilitate the sale of counterfeits.
1