Amber Road
Apparel and textile industry company news
Latest Articles
E2open to buy Amber Road trade management platform Hannah Abdulla | 14 May 19
Cloud-based on-demand supply chain software provider E2open is to acquire global trade management business Amber Road in a US$425m deal that the companies say will offer comprehensive sourcing solutions for brand companies in the apparel and footwear industries.
---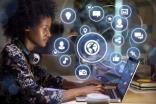 How technology can help supply chain tackle trade woes Beth Wright | 21 Feb 19
Tariffs and policy changes from the ongoing trade spat between the US and China have become the main enemy of the supply chain manager, who relies on consistency and certainty to plan and execute global trade, a new white paper says.
---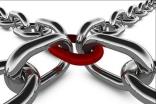 Global supply chains still missing sourcing strategy links Guest author | 3 Apr 18
Like the scientists and academics debating the missing link in human evolution, global supply chains are still missing "links" when it comes to their sourcing strategies, even after years of practice. In today's supply chains this is the compelling connection between sourcing and logistics.
---
Trade software vendor Amber Road rejects acquisition bid Leonie Barrie | 13 Feb 18
Global trade management software vendor Amber Road has rejected an acquisition bid from rival software company E2open.
---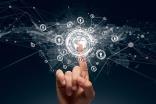 New level of agility needed to tackle sourcing challenges Michelle Russell | 22 Nov 17
Traditional sourcing, trade and commerce networks that have been relatively stable for years are now in a state of flux – and companies need to re-engineer their processes and supporting systems if they are to achieve the new levels of agility required to respond to these new market forces.
---
New tool helps Adidas manage China trade Beth Wright | 28 Mar 17
As part of a bid to streamline its international trade activities in China, German sportswear giant Adidas Group has invested in an automated solution to help simplify the import and export process and allow the company to respond more quickly to regulatory changes.
---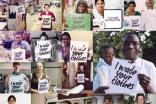 Why traceability plays a key role in social compliance Guest author | 1 Sep 16
With traceability playing a key role in addressing the rising importance of social compliance, it might be time to review your traceability strategies and confirm you're armed with comprehensive product information across your supply network, says Thomas Ng, managing director, supply chain solutions, Amber Road.
---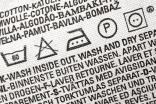 Labelling – The importance of the fine print Guest author | 17 Aug 16
There are few things worse in the apparel business than developing and manufacturing a great product that can't find its way to the retail floor because it's stuck in customs with a labelling issue. Here J Anthony Hardenburgh, VP, global content, Amber Road, unravels some of the rules and regulations of what needs to be said – and how.