Ashworth Inc
Apparel and textile industry company news
Latest Articles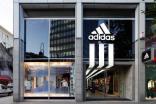 Adidas sells golf business in US$425m deal Michelle Russell | 11 May 17
German sportswear group Adidas has entered into a deal to sell its TaylorMade, Adams Golf, and Ashworth golf brands in a deal valued at US$425m.
---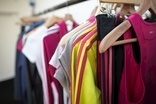 Adidas exploring options for golf business Katie Smith | 6 Aug 15
German sportswear giant Adidas has revealed it is exploring future options for its golf business, after the unit reported a drop in sales for the first half.
---
US: Zwiers to lead global growth at Wolverine Worldwide Katie Smith | 16 Jun 14
As part of ongoing efforts to accelerate global growth, US clothing and footwear business Wolverine Worldwide has promoted company veteran James Zwiers to president of its International Group.
---
GERMANY: Adidas promotes King to head up North America unit Michelle Russell | 17 Apr 14
German sportswear giant Adidas has promoted Mark King to the role of president of the group's North America division.
---
CHINA: Li Ning names former Guess exec CFO Katie Smith | 19 Apr 13
Chinese sportswear retailer Li Ning has appointed former Guess Inc and Levi Strauss executive Terence Tsang as its new chief financial officer.
---
US: Phoenix Footwear appoints Greg Slack as CFO just-style.com | 22 Mar 11
Californian shoe firm Phoenix Footwear Group has hired Greg Slack to serve as its chief financial officer from 1 April.
---
GERMANY: Adidas reports golf leadership just-style.com | 29 Jun 10
German sporting goods firm Adidas Group says it has gained a shared lead in the global golf apparel market with Ashworth.
---
GERMANY: Adidas eyes improvement as Q2 profit crashes 93% just-style.com | 5 Aug 09
Widespread revenue declines sent second quarter profits at Adidas crashing by 93%, but the company is scenting an improvement in the second half of the fiscal year.
---
UK: Hong Kong's YGM eyes Aquascutum as CEO leaves just-style.com | 26 May 09
Hong Kong based apparel firm YGM Trading Ltd yesterday (25 May) confirmed it has signed a letter of intent to buy British clothing brand Aquascutum, which it already makes and distributes in Greater China, Singapore and Malaysia.
---
GERMANY: Adidas restructures as Q1 profit plummets 97% just-style.com | 5 May 09
Sporting goods giant Adidas is to axe its regional offices as part of a restructuring programme designed to lay the foundation for sustainable long-term growth.
---
US: Delta Apparel snaps up Gekko Brands just-style.com | 2 Apr 09
Delta Apparel has acquired the Gekko Brands headwear business from leisure wear company Ashworth for an undisclosed sum.
---
US: TaylorMade-Adidas Golf cutting Ashworth jobs just-style.com | 19 Dec 08
A month after its acquisition of lifestyle golf company Ashworth Inc, TaylorMade-Adidas Golf is downsizing the combined workforce of the two companies.
---
Top stories on just-style this week... just-style.com | 19 Dec 08
Here is a roundup of the top five most-read stories on just-style this week. Click on each headline for the full story.
---
GERMANY: Adidas Group completes Ashworth acquisition just-style.com | 20 Nov 08
The Adidas Group's TaylorMade-Adidas Golf unit has completed its acquisition of golf firm Ashworth.
---
US: Gary Sims named MD of J Lindeberg USA just-style.com | 5 Nov 08
Casual apparel maker People's Liberation Inc has appointed veteran golf and apparel industry executive Gary Sims as managing director of its J Lindeberg USA unit.
---
US: TaylorMade-Adidas Golf to buy Ashworth just-style.com | 13 Oct 08
TaylorMade-adidas Golf, a subsidiary of sporting goods giant Adidas Group, is to buy golf inspired sportwear maker Ashworth Inc for $28.1m in a deal that makes it one of the world's leading golf apparel companies.
---
US: Ashworth in possible sell-off as Q3 losses widen just-style.com | 10 Sep 08
Golf-inspired leisure wear company Ashworth is considering a possible sell-off after reporting a 68% hike in third quarter losses.
---
US: Ashworth turnaround "will take time" despite Q2 profit just-style.com | 10 Jun 08
Golf-led apparel company Ashworth's turnaround plan will take more time to implement, despite the company turning in a second quarter profit of US$0.9m.
---
US: Q1 losses widen to $7.4m at Ashworth just-style.com | 12 Mar 08
Golf-focused apparel company Ashworth saw its first quarter net loss widen to US$7.4m from $2.4m for the equivalent period last year.
---
US: Ashworth acquires Sun Ice trademarks just-style.com | 17 Jan 08
Golf sportswear maker Ashworth has announced the acquisition of the Sun Ice and Sunice trademarks from Fletcher Leisure Group.
---
US: Ashworth targets turnaround after Q4 loss just-style.com | 2 Jan 08
Struggling golf and sportswear maker Ashworth is aiming for a turnaround in fortunes in 2008 after posting a fourth quarter loss of US$3.5m.
---
US: Ashworth appoints Allan Fletcher as CEO just-style.com | 25 Oct 07
Golf-inspired sportswear maker Ashworth Inc has named Allan Fletcher as its chief executive officer, effective immediately, replacing Peter M Weil, who has resigned to spend more time with his family.
---
US: Ashworth swings to $5.7m Q3 loss just-style.com | 11 Sep 07
Ashworth Inc, the designer of golf apparel and sportswear, has swung to a third quarter net loss after being hit by a tax charge and lower sales in its corporate, retail and international divisions.
---
US: Fila USA appoints Peter Holmberg to golf sales post just-style.com | 21 Aug 07
Fila USA has named athletic apparel industry veteran Peter Holmberg as its national sales manager, Golf & Corporate.
---
US: Ashworth swings to $2.5m Q2 loss just-style.com | 19 Jun 07
Golfing apparel maker Ashworth Inc has swung to a second quarter loss, blaming lower domestic sales and a $2.9m tax charge.
---
US: Ashworth taps Fadel as president, sets staff reduction just-style.com | 25 May 07
Edward Fadel has rejoined golfwear supplier Ashworth Inc as president. He succeeds Gary (Sims) Schneiderman, who has left the firm.
---
US: Red ink grows at Ashworth in Q1 just-style.com | 9 Mar 07
Golf apparel specialist Ashworth withstood a net loss in its first quarter that was nearly five times its year-ago deficit and about 50% higher than analysts expected.
---
US: Ashworth co-founder returns to the business just-style.com | 26 Jan 07
Golf wear firm Ashworth said its co-founder John Ashworth is returning to the company to consult on all aspects of Ashworth brand development.
---
US: Mixed Q4, FY results at golf goods firm Ashworth just-style.com | 11 Jan 07
Golf-inspired sports firm Ashworth reported a 52% dive in fourth-quarter earnings but announced a higher full-year profit.
---
US: Ashworth appoints new CEO, announces CFO resignation just-style.com | 30 Oct 06
Golf-inspired sportswear firm Ashworth has appointed Peter Weil as its new CEO, succeeding Randall Herrel, who resigned last month.
1