Belk Inc
Apparel and textile industry company news
Latest Articles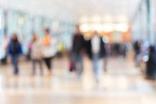 Retailers begin to outline store reopening plans – Update just-style | 16 Jun 20
Debenhams, Brooks Brothers, and J.Crew Group are among the latest apparel brands and retailers to outline reopening plans after stores and online operations were closed temporarily worldwide as part of efforts to help limit the spread of the coronavirus (Covid-19) outbreak.
---
The Limited makes its return, launches plus size Beth Wright | 6 Dec 17
Less than a year after the bankruptcy of its former parent company Limited Stores, women's fashion apparel retailer The Limited is back, with apparel now available in plus size – a first for the brand.
---
Belk reveals US$40m store boost Beth Wright | 27 Jul 17
In a move that bucks the current trend in the US of streamlining traditional bricks-and-mortar portfolios, fashion department store retailer Belk has revealed it will open three new stores before the end of 2018 as part of a US$40m investment plan.
---
Hot Topic CEO to take over reins at Belk Beth Wright | 30 Jun 16
US department store retailer Belk has appointed Lisa Harper as CEO following the retirement of Tim Belk who spent the last 12 years of his 35-tenure year, as CEO.
---
Sycamore completes $3bn Belk acquisition  Katie Smith | 14 Dec 15
Private equity firm Sycamore Partners has completed its US$3bn acquisition of US fashion department store retailer Belk. 
---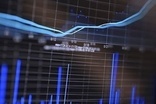 US Q2 in brief: Finish Line, Zumiez, Cherokee, Gymboree Michelle Russell and Beth Wright | 25 Sep 15
Second-quarter earnings for the retail sector as a whole are forecast to be lower than the prior month, despite easy year-on-year comparisons. The Finish Line posted a small drop in net income, Zumiez saw its profit more than halve, Cherokee Global Brands posted a double-digit decline in net earnings, while Christopher & Banks swung to a loss, and Hudson's Bay was back in the black. 
---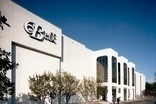 Belk acquired by Sycamore Partners Michelle Russell | 25 Aug 15
US fashion department store retailer Belk has entered into a merger agreement with private equity firm Sycamore Partners in a deal worth US$3bn.
---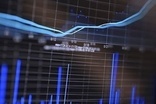 US Q1 in brief: Finish Line, Cherokee, Destination Maternity Michelle Russell and Katie Smith | 26 Jun 15
First-quarter revenue forecasts for US apparel retailers fared far worse than earnings expectations. The Finish Line said it got off to a "solid start" with double-digit profit growth, and Cherokee was pleased with a "strong" quarter, despite some headwinds. Elsewhere, Urban Outfitters revealed a mixed quarter, while Men's Wearhouse booked record sales but a decline in earnings.
---
Belk FY mixed but "encouraged" by trends Michelle Russell | 27 Mar 15
US fashion department store retailer Belk has reported its fifth consecutive year of positive comparable store sales but saw earnings decline as a result of strategy expenses.
---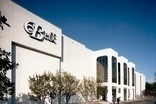 Belk books "strong" holiday sales Michelle Russell | 13 Jan 15
US fashion department store retailer Belk said its holiday sales got off to a strong start through the Thanksgiving weekend, with positive momentum continuing through December.
---
Belk slides to Q3 loss on flat sales Richard Woodard | 9 Dec 14
Flat sales and strategic investments sent fashion retail business Belk to a third-quarter loss, despite an encouraging rise in online sales.
---
Men's Wearhouse names Thorne EVP of sourcing Katie Smith | 30 Sep 14
US formal clothing specialist Men's Wearhouse has appointed Jim Thorne as executive vice president of direct sourcing.
---
US: Bon-Ton appoints Bufano to CEO role Michelle Russell | 1 Aug 14
US department store retailer The Bon-Ton Stores has appointed former Belk chief merchandising officer, Kathryn Bufano, as its CEO.
---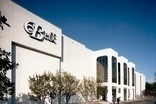 US: Belk Q1 profit slides on higher costs Katie Smith | 29 May 14
Higher expenses and a soft selling environment have resulted in a 31.6% first-quarter profit decline for fashion department store retailer Belk.
---
US: Costs hit Belk's earnings in fiscal 2013 Michelle Russell | 10 Apr 14
A lower margin rate and higher expenses hit earnings for privately-owned department store retailer Belk Inc in its last fiscal year.
---
US: Retailers blamed for holiday shipping delays Richard Woodard | 14 Jan 14
Retailers were more to blame than carriers for widespread delays to Christmas deliveries, claims a new study.
---
US: Stuart Weitzman Cha Cha boots recalled Katie Smith | 15 Mar 13
Some 5,000 pairs of Stuart Weitzman-branded girls' Cha Cha boots, which were manufactured in China, have been recalled by footwear specialist Synclaire Brands for posing a fall hazard.
---
US: Shoe Carnival hires new general merchandise manager Katie Smith | 5 Dec 12
Value footwear retailer Shoe Carnival has appointed Carl Scibetta as executive vice president and general merchandise manager.
---
IAF Convention 2012: Getting smarter across the supply chain Leonie Barrie | 27 Sep 12
Instead of focusing on product costs as a way of offsetting the pressures faced in both retail and sourcing markets, the apparel supply chain should look instead at optimising processes, boosting collaboration and generally getting smarter, industry executives believe.
---
US: Belk Department Stores leverages PLM Leonie Barrie | 12 Aug 11
Privately-owned department store retailer Belk Inc has invested in TradeStone's PLM software to help increase global visibility across its retail, sourcing and order management capabilities.
---
US: Hampshire widens FY losses on falling sales just-style.com | 22 Mar 11
Falling women's wear sales and lower selling prices have contributed to a wider full-year losses at clothing maker Hampshire Group Limited.
---
US: Stage Stores hires Shein as CFO just-style.com | 10 Jan 11
US apparel retailer Stage Stores has announced that Oded Shein has joined the company as executive vice president and chief financial officer.
---
US: Hampshire Group swings to Q3 profit just-style.com | 15 Nov 10
New York based sweater maker Hampshire Group Limited has swung to a third quarter profit, helped by higher sales and an income tax gain.
---
US: Haggar launches "green" trouser line just-style.com | 11 Oct 10
Men's wear maker Haggar Clothing Co is offering eco-friendly options for its khakis and dress slacks containing Repreve recycled fibres from Unifi.
---
US: Stein Mart hires new director of stores just-style.com | 11 May 10
US fashion retailer Stein Mart has announced the appointment of Gary L Pierce as its senior vice president and director of stores, effective 17 May.
---
US: Hunter helms Stage Stores e-commerce programme just-style.com | 4 Mar 10
Apparel retailer Stage Stores has promoted Steven Hunter to oversee the implementation of the company's fledgling e-commerce initiative.
---
US: Hampshire extends Geoffrey Beene licence just-style.com | 5 Nov 09
Apparel company Hampshire Group has extended its licence agreement covering the design, production and distribution of the Geoffrey Beene sweater brand.
---
US: Perry Ellis signs slippers licensing deal just-style.com | 6 Aug 09
Apparel group Perry Ellis International has signed a licensing agreement with SG Footwear for ranges of men's slippers under the Perry Ellis and Perry Ellis Portfolio brands.
---
US: Belk signs with TradeStone to build private brands just-style.com | 6 Aug 09
Department store retailer Belk is to use TradeStone's Merchandise Lifecycle Management suite to help enhance the performance of its growing private label programme.
---
US: Stein Mart names David Stovall as new CEO just-style.com | 3 Dec 08
Off-price fashion retailer Stein Mart Inc has named former Belk executive David H Stovall Jr as its new president and chief executive officer.
1