Burberry Group Plc
Apparel and textile industry company news
Latest Articles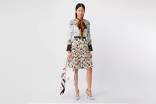 Burberry speeds print placement with gaming technology Beth Wright | 19 Oct 20
British luxury clothing and accessories brand Burberry is using a new software that merges gaming technology and design to significantly speed up and simplify the process of placing prints onto garments.
---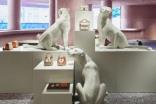 Burberry partners on prototype system for product traceability Beth Wright | 13 Oct 20
British luxury clothing and accessories brand Burberry has partnered with technology giant IBM to develop a prototype system that may in future help to improve traceability in fashion. 
---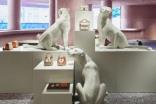 Burberry issues first green bond – Update Hannah Abdulla | 15 Sep 20
Burberry has outlined the final terms of its inaugural sustainability bond which it claims is the first of its kind issued by a luxury fashion company and will fund social and environmental improvements.
---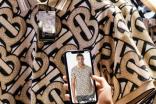 Burberry trials social retail in China GlobalData Consumer | 14 Aug 20
British luxury clothing and accessories brand Burberry has opened its first "social retail store" in Shenzhen, China's technology hub, as a way to attract young and tech-savvy consumers, save profits, and stay ahead of the competition in pandemic times.
---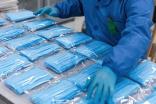 Fashion industry efforts to address global PPE shortages – Update just-style | 27 Jul 20
Texollini, Chargeurs*PCC Fashion Technologies, and Crystal International are among the latest fashion firms to mobilise their production facilities and supply chains to help address the global shortage of personal protective equipment (PPE), including face masks and hospital gowns, amid the coronavirus (Covid-19) pandemic. 
---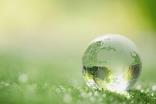 H&M, Inditex in UN push to governments for climate change action Hannah Abdulla | 20 May 20
More than 150 companies including the likes of H&M, Burberry, Inditex, and zipper manufacturer YKK Corp, have backed a UN statement urging governments to align their Covid-19 economic aid and recovery efforts with the latest climate science.
---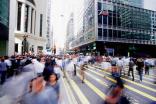 Global retail staff and salary reductions amid Covid-19 – Update just-style | 1 May 20
As the impact of the coronavirus pandemic spreads across the apparel and footwear industry, brands and retailers are moving from store closures to worker lay-offs or furloughs, as well as executive pay cuts. Here are the latest:
---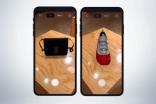 Burberry launches new Augmented Reality shopping tool Beth Wright | 25 Feb 20
British fashion brand Burberry has launched a new Augmented Reality (AR) shopping tool through Google Search technology to help online consumers gain a better understanding of the product before purchasing and simulate the in-store experience.
---
Burberry opens Centre of Manufacturing Excellence in UK Hannah Abdulla | 10 Feb 20
Burberry has opened a new Centre for Manufacturing Excellence in the UK, which the UK Fashion and Textiles Association says will improve training skills on the factory floor and help to ensure the industry remains competitive against global competition.
---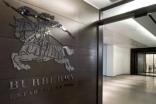 Burberry names new supply chain chief Beth Wright | 3 Oct 19
British luxury fashion brand Burberry has named Lacoste executive Jerome Le Bleis as its new chief supply chain officer.
---
Investors press brands for more workforce transparency Beth Wright | 3 Jul 19
A coalition of more than 120 institutional investors with combined assets of more than US$14 trillion is renewing its demand for companies across the world to come forward with better data on their staff and supply chain workers, with the aim improving the quality of jobs globally. 
---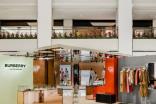 Burberry sets new GHG targets for extended supply chain Beth Wright | 26 Jun 19
British luxury fashion brand Burberry has announced two new climate goals approved by the Science Based Target initiative (SBTi), building on its existing environmental pledges and for the first time setting targets for greenhouse gas emissions that apply to its extended supply chain.
---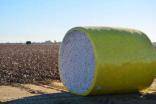 H&M and Gap Inc top Better Cotton sourcing leaderboard Beth Wright | 18 Jun 19
Swedish apparel giant Hennes & Mauritz (H&M), furniture giant Ikea, and US speciality apparel retailer Gap Inc have topped a new ranking by the Better Cotton Initiative (BCI) based on their total Better Cotton sourcing volumes in 2018. 
---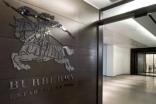 Burberry cuts lead times with monthly product drops Michelle Russell | 19 Oct 18
British luxury fashion brand Burberry is to launch monthly product releases, joining a number of high-end rivals in experimenting with shorter production cycles in a bid to keep customers hooked.
---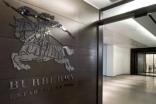 Burberry to stop destroying "unsaleable" goods Beth Wright | 6 Sep 18
British luxury brand Burberry has announced it is to stop the practice of destroying unsaleable products, six weeks after it came under fire on social media over its wastefulness.
---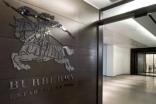 Burberry defends "responsible" destruction of goods Beth Wright | 25 Jul 18
British luxury brand Burberry has defended its decision to destroy more than GBP28m (US$36.8m) worth of finished goods in 2018, noting the firm does so in a "responsible manner".
---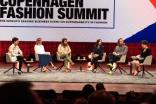 Knowing your supply chain is the first step to sustainability Beth Wright | 4 Jul 18
With most of the environmental impact of an apparel brand or retailer's business embedded in its supply chain, knowing and understanding exactly who's on the list is a vital first step to tackling sustainability.
---
Burberry latest to drop fur from collections? Michelle Russell | 8 May 18
Burberry may be the latest British luxury brand to drop real animal fur in its collections after the company said it was undertaking a review of its policy.
---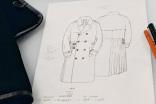 Farfetch launches tech accelerator Beth Wright | 20 Apr 18
Farfetch, a marketplace for luxury brands, has launched a new accelerator initiative to support technology start-ups, with Burberry onboard as the first partner organisation.
---
Burberry names Riccardo Tisci chief creative officer Leonie Barrie | 1 Mar 18
Shares in British luxury brand Burberry jumped 2.8% today (1 March) as the company named Riccardo Tisci as its new chief creative officer, taking up the position in less than two weeks' time.
---
Kering and Burberry raising the bar on climate change Michelle Russell | 26 Oct 17
Burberry and Kering are among 160 leading companies leading the way when it comes to taking action on climate change, water and deforestation in 2017, according to a new analysis.
---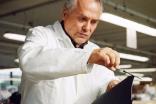 Burberry Foundation grant to develop sustainable materials Beth Wright | 22 Jun 17
UK luxury fashion group Burberry has partnered with the Royal College of Art (RCA) on a new research group designed to develop more sustainable materials, transform consumer experience and advance manufacturing, in line with Burberry's new five-year responsibility agenda.
---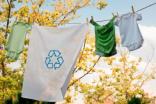 Adidas and Burberry awarded 'gold' for sustainability work Michelle Russell | 20 Feb 17
German sportswear giant Adidas and UK fashion brand Burberry have both been recognised as leaders for their sustainability practices, with Hugo Boss, Kering and Gildan Activewear also receiving recognition.
---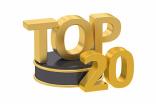 Top 20 news stories on just-style in 2016... Michelle Russell | 19 Dec 16
Instead of our regular roundup of the most-read stories on just-style during the week, we thought a fitting end to the year would be to take a look at the top news stories on just-style in 2016. Cutting edge innovations, Africa growth, Brexit, worker safety, key apparel and footwear trends, and minimum wages were just some of the issues that made the headlines.
---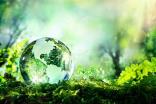 Fashion firms failing to address deforestation risk Michelle Russell | 6 Dec 16
Leading international businesses – including apparel and textile companies – are ill-prepared for the risk that comes from sourcing products linked to deforestation, a major cause of climate change, a new report claims. 
---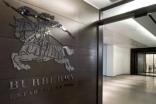 Burberry silent on Coach offer rejections Michelle Russell | 5 Dec 16
British trench coat maker Burberry has declined to comment on reports it has rejected multiple takeover offers from US luxury accessories business Coach Inc.
---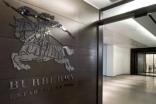 Is Coach considering a merger with Burberry? Michelle Russell | 2 Nov 16
Burberry could be a good fit for Coach's international distribution ambitions, analysts say, if the rumour mills are to be believed that the two luxury brands are in talks over a potential merger. 
---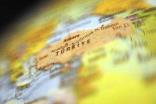 Apparel brands "ignoring" refugee abuse in Turkey factories Michelle Russell | 25 Oct 16
The majority of large apparel brands are ignoring the "endemic" abuse of Syrian refugees in Turkish clothing factories supplying European retailers, a new report has found. 
---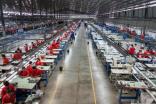 Marks & Spencer top for modern slavery reporting Michelle Russell | 17 Oct 16
Retailer Marks & Spencer has been named as the highest performing FTSE 100 company for monitoring and reporting on modern slavery in its supply chain, with luxury brand Burberry scoring third, in a report that also highlights a deficit in action by many UK-listed firms.
---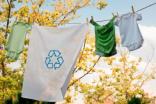 Apparel majors among top sustainability performers Michelle Russell | 9 Sep 16
Major apparel groups including Adidas, Gap Inc, Inditex, Gildan and Asics have been included in the Dow Jones Sustainability Indices (DJSI), putting the companies among the best-in-class sustainability performers globally.
1
...