Carrefour SA
Apparel and textile industry company news
Latest Articles
Carrefour streamlines Tex product development with PLM Beth Wright | 29 Jun 16
French hypermarket retailer Carrefour has invested in PLM to help unify the design and product development processes for its Tex private label clothing and accessories range.
---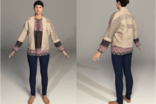 Carrefour launches virtual fitting room Leonie Barrie | 30 Sep 15
French hypermarket retailer Carrefour is offering its customers an online virtual fitting room service to "virtually" try on 40 items from its new Tex brand women's collection.
---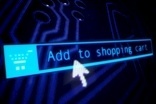 THE FLANARANT: Online apparel retailing: Amazon-ly unviable? Mike Flanagan | 12 Jan 15
Despite the hype, it's amazing how insignificant the internet is on the garment trade, writes Mike Flanagan. While every clothing brand and retailer uses the web for moving, receiving and monitoring information, relatively few clothes are sold this way.
---
Lidl commits to hazardous chemical detox Richard Woodard | 10 Dec 14
Discount retailer Lidl has pledged to eliminate all hazardous chemicals from its textile production by 1 January, 2020 - a move that has been welcomed by environmental pressure group Greenpeace.
---
Steady growth seen for global retail in 2014 Richard Woodard | 7 Nov 14
Improved performance in Western Europe has helped the global retail industry to record steady growth of 5.3% in 2014, according to new market research.
---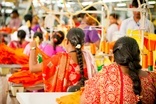 THE FLANARANT: Garment growth unlikely under India's Modi Mike Flanagan | 9 Jun 14
Will "strong man" politicians kick-start the sluggish garment industries in India and Pakistan? asks Mike Flanagan. Evidence so far, he suggests, shows progress ranges from positive to unconvincing.
---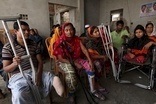 Rana Plaza one year on: Timeline of change Leonie Barrie | 24 Apr 14
The Rana Plaza factory disaster has proved to be a catalyst for change in Bangladesh. While there has been criticism of the speed of the factory inspection process and efforts to improve worker safety, a timeline of major milestones shows that progress is being made.
---
BANGLADESH: Rana Plaza compensation to begin next month Leonie Barrie | 19 Mar 14
The committee set up to pay compensation to the victims of the Rana Plaza factory collapse aims to distribute US$2m to around 3,600 workers and families before the one-year anniversary of the tragedy on 24 April.
---
BANGLADESH: Funds fall short as Rana Plaza compensation nears Leonie Barrie | 14 Mar 14
Compensation payments to victims of the Rana Plaza factory collapse are due to start next month - but campaigners admit funds still fall far short of the $40m needed to make payments to all workers.
---

FRANCE: Investment lifts Carrefour FY profits Dean Best | 5 Mar 14
Carrefour, the world's second-largest retailer, today (5 March) reported higher 2013 profits as investment helped boost sales in France - with the company pledging to up capital expenditure this year.
---

Sourcing: More action needed to trace raw materials Leonie Barrie | 3 Mar 14
It's one thing for apparel brands and retailers to talk about sustainability and traceability across their supply chains, but another altogether to put it into practice. Indeed, new research reveals that despite the well-documented risk of sourcing forced-labour Uzbek cotton, many firms are still not taking enough steps to prevent its use in their products.
---
BANGLADESH: Union urges brand commitment to Rana Plaza fund Michelle Russell | 24 Feb 14
Global unions and labour rights groups are calling for more brands to commit to the Rana Plaza compensation fund as the one year anniversary of the industrial disaster approaches.
---
2013: A year in review - Sourcing winners and losers Lee Adendorff | 9 Dec 13
What a difference a year makes for garment-making countries. While some were crippled by ongoing unrest, deadly factory fires and natural disasters, others saw exports increase in a critically competitive environment.
---
UZBEKISTAN: Eleven people died during cotton harvest Leonie Barrie | 29 Nov 13
Eleven people, including a six-year-old boy, are said to have died during this year's cotton harvest in Uzbekistan, according to a new report.
---
BANGLADESH: Report criticises Rana Plaza compensation progress Richard Woodard | 24 Oct 13
Not enough progress has been made on delivering compensation to families and workers affected by the Rana Plaza building collapse, according to a new report from the Clean Clothes Campaign and the International Labour Rights Forum.
---
UZBEKISTAN: Pressure grows to end forced labour in cotton Leonie Barrie | 17 Oct 13
Faced with ongoing international criticism and a ban on the use of Uzbek cotton by more than 136 international apparel brands and retailers, the country's government is for the first time allowing the International Labor Organization (ILO) to carry out inspections during the 2013 cotton harvest.
---
FRANCE: Carrefour sees growth in France, China Katy Askew | 17 Oct 13
Carrefour has booked sales growth in the troubled markets of France and China, pushing shares in the French retailer up in morning trade today (17 October).
---
BANGLADESH: Liberty Fashion Wears poses "immediate" safety risk Leonie Barrie | 15 Oct 13
The group representing more than 90 clothing retailers and brands sourcing from Bangladesh has publicly named the country's first garment factory considered to pose an "immediate risk" to workers.
---

BANGLADESH: Factory blaze kills workers at fabric facility Leonie Barrie | 9 Oct 13
The safety of Bangladesh's textile and garment industry has been called into question again today (9 October) after at least seven people were killed in a fire at a fabric factory at Sreepur in the district of Gazipur, around 40km north of Dhaka.
---
FRANCE: Carrefour CEO insists hypermarket format "not dead" Michelle Russell | 8 Oct 13
The CEO of Europe's largest retailer, Carrefour, has insisted the hypermarket format is "not dead", despite his conviction that "clicks and mortar are the future."
---
WORLD: C&A tops organic cotton charts Richard Woodard | 24 Sep 13
Fashion retailer C&A leads two top 10 lists charting organic cotton use, drawn up by non-for-profit organisation Textile Exchange in its 2012 Market Report.
---

Who is culpable for Bangladesh compensation? Petah Marian | 18 Sep 13
As the focus in Bangladesh shifts to compensation payments for the victims and survivors of recent garment factory tragedies, an intriguing issue is coming to the fore: who, exactly, is culpable? While the factory owners and their current customers are obvious targets, what about retailers and brands who might have sourced there in the past? asks Petah Marian.
---
FRANCE: Carrefour H1 profit rises on domestic rebound Katy Askew | 30 Aug 13
French retail giant Carrefour has booked an increase in first-half profits, boosted by a strong rebound in profitability at its domestic business.
---
CHINA: Adidas, Nike and Armani on most powerful brand list Leonie Barrie | 31 Jul 13
Adidas, Nike and Armani are among the top 20 most powerful international brands in China, according to new research, having worked out how to connect with the new sophisticated, value-driven consumer.
---

FRANCE: Carrefour Q2 sales up, France sales improve Michelle Russell | 18 Jul 13
French retail giant Carrefour recorded an increase in sales in the second quarter and said business continued to improve at home.
---
How do the Bangladesh safety pacts measure up? Leonie Barrie | 11 Jul 13
Unveiling a new five-year plan to improve worker safety at the factories in Bangladesh that produce their clothing, North American brands and retailers were keen to stress the similarities between their own initiative and a separate scheme backed by 70 mainly European companies. That said, there are considerable differences too.
---
US: Retailers eye July release of Bangladesh safety plan Leonie Barrie | 31 May 13
A group of US based retailers and brands working towards a new programme to improve fire and safety regulations in Bangladeshi garment factories is unlikely to finalise its plans until early July.
---
AFRICA: Carrefour partners with CFAO Katie Smith | 30 May 13
French retail giant Carrefour has formed a joint venture with consumer goods distributor CFAO to develop stores across eight African countries.
---
BANGLADESH: More retailers race to join safety accord Petah Marian | 15 May 13
More retailers and brands have joined the Accord on Fire and Building Safety in Bangladesh ahead of the midnight deadline (15 May).
---
BANGLADESH: Marks & Spencer joins Safety Accord Petah Marian | 14 May 13
Marks & Spencer has become the latest retailer to join the new Bangladesh Fire and Building Safety Accord, which is intended to improve safety in the country's garment factories.
1