Carter's Inc
Apparel and textile industry company news
Latest Articles
Carter's to shutter about 25% of stores Beth Wright | 26 Oct 20
US baby clothes retailer Carter's is to close about 200 stores as leases expire amid a focus on fewer, better, more profitable locations.
---
US Q2 in brief - The Finish Line, Cherokee, Zumiez, Vince Holding, Tailored Brands Michelle Russell and Beth Wright | 9 Sep 16
In the most recent second-quarter filings from US apparel and footwear brands and retailers, Tailored Brands showed improvement on Q1 but saw earnings slide, while DSW booked mixed results. Abercrombie & Fitch widened its net losses but remained optimistic, while Destination Maternity revealed improved losses. Express, meanwhile, delivered what it described as a "disappointing" second-quarter, below management expectations, and Macy's saw a "distinct" improvement in its sales and earnings trends for the quarter. 
---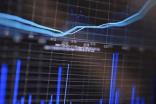 US Q4 in brief: Cherokee Global Brands, Perry Ellis, Destination Maternity Michelle Russell | 15 Apr 16
In the most recent fourth-quarter filings from US apparel brands and retailers, Destination Maternity and Perry Ellis saw their losses narrow, while New York & Co moved to a net profit. However, Iconix Brand Group cut its outlook after swinging to a loss, Finish Line saw its net profit plummet 90%, and Cherokee Global Brands posted a mixed performance. 
---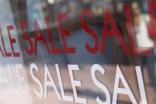 Combating the new normal – 10 trends for 2016 Katie Smith | 27 Jan 16
A more promotional athleisure scene, the benefits of store rationalisation starting to come through, and in-store traffic continuing on its downward trajectory as consumers increasingly shop online, are among ten predictions likely to shape the US clothing and footwear sector this year, analysts say. They also look at what might be in store for Lululemon, Hanesbrands and Ascena Retail Group.
---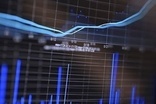 US Q3 in brief: Finish Line, Gymboree, Cherokee Global Brands, Men's Wearhouse Michelle Russell and Katie Smith | 7 Jan 16
In the most recent third-quarter filings from US apparel brands and retailers Gymboree, Aeropostale, Sears and New York & Co narrowed their losses, while Oxford Industries, Destination Maternity and J Crew saw theirs widen. Both The Finish Line and Men's Wearhouse swung to a loss. On a positive note, The Children's Place, Express, American Eagle Outfitters, G-III Apparel Group and Abercrombie & Fitch booked higher earnings. 
---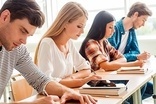 What's in store for US apparel back-to-school sales? Katie Smith | 4 Sep 15
For the second year in a row, it seems consumers are being more restrained when it comes to back-to-school shopping. But with new fashions, a shift in spending away from electronics, and a more optimistic consumer, industry analysts are cautiously optimistic for clothing retailers.
---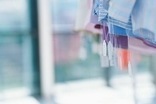 China market woes could hit consumer spending Michelle Russell | 25 Aug 15
Tumbling markets and economic uncertainty in China could deliver a tough blow to several specialty retail and apparel companies - with the biggest risks including China revenue exposure and a potentially slower economy driving lower consumer spending, one analyst has suggested.
---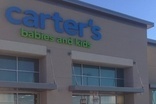 Carter's "off to a good start" with Q1 Michelle Russell | 29 Apr 15
Children's wear company Carter's said it is "off to a good start" this year with both earnings and margins growing in its first-quarter.
---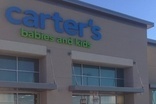 Carter's Q3 earnings and sales climb Michelle Russell | 23 Oct 14
Children's wear company Carter's has revealed an increase in third-quarter sales and earnings, which met the group's expectations.
---
Destination Maternity expands into Israel Michelle Russell | 17 Oct 14
Destination Maternity is to expand into Israel through an international franchise agreement with H&O Fashion Ltd, one of the country's most dominant fashion-retail chains.
---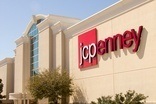 IN THE MONEY: JC Penney emphasises new merchandising strategy Michelle Russell | 15 Aug 14
JC Penney has emphasised its commitment to moving back to a merchandising model marked by narrow and deep assortments, as it looks to build on the momentum created to date from its turnaround strategy.
---
US: Carter's Q2 exceeds company expectations Michelle Russell | 25 Jul 14
Children's wear company Carter's has booked an increase in second-quarter earnings and sales, exceeding the firm's expectations.
---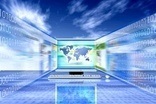 Supply chain and omni-channel to drive retail profit Richard Woodard | 21 May 14
Improved supply chain capabilities and omni-channel improvements will be a key driver of near-term profits for US retailers, with investment shifting from stores to IT.
---
US: Carter's "resilient" amid tough first-quarter Katie Smith | 28 Apr 14
Carter's delivered "resilient results in a tough quarter," according to one analyst, after the children's wear firm posted a double-digit decline in first-quarter profit despite record sales.
---
US: Carter's optimistic despite Q4 decline Michelle Russell | 27 Feb 14
Children's wear company Carter's has said it is planning for "good growth" in its next fiscal year, despite recording a drop in earnings in its fourth-quarter.
---
US: Carter's completes operations move to Atlanta Katie Smith | 24 Jan 14
Children's wear company Carter's has completed the relocation of its corporate offices from Shelton, Connecticut to Atlanta, creating 200 jobs.
---

US: JC Penney sales rise for first time in two years Leonie Barrie | 7 Nov 13
Struggling US department store retailer JC Penney Company may be seeing the first signs of an uptick in its fortunes, after same-store sales edged up 0.9% in October - the first rise in almost two years.
---
US: Carter's Q3 profit declines on $13.1m expense Katie Smith | 24 Oct 13
Children's wear maker Carter's has today (24 October) reported a 4.7% decline in third-quarter net profit, after a US$13.1m expense offset record sales levels.
---
US: Bangladesh safety alliance names chair as talks begin Petah Marian | 20 Aug 13
The group of leading retailers and brands who make up the North American Alliance for Bangladesh Worker Safety has named Ellen O'Kane Tauscher as the independent chair of its board of directors.
---
US: Carter's Q2 net income up on rising sales Petah Marian | 25 Jul 13
Children's wear company Carter's saw adjusted net income increase during the second quarter on rising sales.
---
How do the Bangladesh safety pacts measure up? Leonie Barrie | 11 Jul 13
Unveiling a new five-year plan to improve worker safety at the factories in Bangladesh that produce their clothing, North American brands and retailers were keen to stress the similarities between their own initiative and a separate scheme backed by 70 mainly European companies. That said, there are considerable differences too.
---
US: Second Carter's exec pleads guilty of insider trading Petah Marian | 20 Jun 13
A second former Carter's executive has pleaded guilty to conspiracy to commit securities fraud in connection with a multi-million dollar insider trading conspiracy involving the retailer's stock.
---
US: Carter's Q1 profit rises on higher sales Katie Smith | 26 Apr 13
Children's wear manufacturer Carter's has today (25 April) seen its first-quarter net profit surge 28.3% on the back of higher retail and online sales.
---
US: Carter's in infant zip-up clothing recall Katie Smith | 12 Apr 13
US children's wear maker Carter's has recalled 218,000 pieces of infant clothing because the zipper pull can detach, posing a choking risk to young children.
---
PSF 2013: Apparel production bases constantly evolving Leonie Barrie | 3 Apr 13
Consensus among industry executives seems clear that China's many advantages mean it will continue to be key to apparel sourcing strategies - despite its rising prices, labour issues, and government policy that is increasingly unfriendly towards low value industries. But the search goes on for alternatives.
---
PSF 2013: Unlocking the value of the supply chain Leonie Barrie | 3 Apr 13
As retailers struggle to differentiate themselves from their peers, and have little room to manoeuvre when it comes to mark-ups and markdowns, there's a growing awareness that the supply chain can contribute to improved efficiency and a competitive edge.
---
HONG KONG: Prime Source Forum returns for sourcing debate Leonie Barrie | 14 Mar 13
Senior executives from across the apparel industry and its supply chain will be heading to Hong Kong later this month for the annual Prime Source Forum.
---
In the money: JC Penney in promotions U-turn Petah Marian | 1 Mar 13
US department store operator JC Penney has been forced to abandon a central part of its turnaround plans after the strategy failed to gain traction with consumers.
---
US: Carter's Q4 profit surges 40% Katie Smith | 27 Feb 13
Children's wear maker Carter's has reported a 40% increase in fourth-quarter profit, driven by rising sales of products sold under its namesake brand.
---
US: Ex-Carter's exec pleads guilty to insider trading Leonie Barrie | 19 Dec 12
The former head of investor relations for children's wear company Carter's Inc faces up to 25 years in prison and a fine of up to $250,000 after pleading guilty to an insider trading conspiracy.
1