Ecco
Apparel and textile industry company news
Latest Articles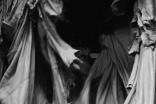 Ecco Leather takes major step towards water-free tanning Michelle Russell | 12 Sep 18
Netherlands based Ecco Leather has developed a technology that could take the industry a step closer to water-free leather tanning by using the moisture already present in the hides.
---
DENMARK: Ecco books record full-year results Katie Smith | 13 Mar 14
Danish footwear giant Ecco has recorded its "best ever results" in 2013, with an 8% increase in full-year profit, bolstered by strong sales in China and Russia.
---
DENMARK: Ecco hails "record" FY as profit jumps 43% Leonie Barrie | 13 Mar 12
Danish footwear giant Ecco has booked "the best results in the company's history" with a 43% hike in full-year profit driven by higher sales and new products.
---
NETHERLANDS: Ecco chooses Manthan Systems for retail analytics just-style.com | 7 Mar 11
Danish footwear firm Ecco has selected retail supplier Manthan Systems to provide retail analytics software to support the company's efficiency and decision-making.
---
Global news roundup just-style.com | 28 Feb 11
The following is a roundup of apparel and footwear news from the world's local media. just-style has not checked these stories so cannot guarantee their accuracy.
---
US: P2i Inc expands into heart of US footwear market just-style.com | 21 Dec 09
P2i Inc, the company behind the Ion-mask liquid repellent nano-coating technology, has expanded its presence in the US market with the appointment of Joy Gruver as sales manager for footwear and performance textiles.
---
ANALYSIS: China's shoe makers brace for EU dumping duties Dominique Patton | 4 Nov 09
As the European Union considers extending anti-dumping duties on Chinese leather shoes, China's shoe manufacturers are bracing for a further hit to exports. Many have already shifted business away from Europe, while others are turning towards the domestic market, as Dominique Patton reports.
---
DENMARK: Ecco to cut 1,150 jobs as sales slow just-style.com | 6 Apr 09
Danish footwear maker Ecco Sko A/S is laying off 1,150 people – around 10% of its production workforce – after seeing a "significant decline" in first quarter sales, the company confirmed to just-style today (6 April).
---
DENMARK: Ecco unveils "revolutionary" running shoe just-style.com | 24 Mar 09
Footwear company Ecco has teamed up with hi-tech operator P2i to develop a "revolutionary" running shoe which makes use of complex nano-coating technology.
---
CHINA: Ecco opens $35m tannery to supply shoe plants just-style.com | 21 Oct 08
Danish footwear firm Ecco has opened one of the world's biggest tanneries in Xiamen, China, to supply its local shoe factory with high quality raw material.
---
VIETNAM: 1,000 footwear workers strike at Stella supplier just-style.com | 24 Apr 08
Over 1,000 footwear workers yesterday (23 April) went on strike to protest at long working hours and poor working conditions.
---
US: Big Dog to change name, buys Natural Comfort Footwear just-style.com | 19 Nov 07
In a move that reflects the shifting dynamic of the company, Big Dog Holdings Inc is changing its name to that of its fastest-growing subsidiary, and buying the Natural Comfort Footwear chain to add more stores to its roster.
---
THAILAND: Ecco lines up second shoe factory just-style.com | 29 Jun 07
Danish footwear firm Ecco is investing in a second Thai production plant, according to reports in local press.
---
US: Steven Madden buys e-commerce provider just-style.com | 17 May 07
Steven Madden Ltd said late Wednesday (16 May) that it had acquired Compo Enhancements, its e-commerce solutions provider, and appointed Jeffrey Silverman, Compo's founder and CEO, as president of Steven Madden.
---
DENMARK: Ecco FY profit more than doubles despite EU tariffs just-style.com | 23 Mar 07
EU anti-dumping duties on shoes made in China failed to dent the performance of Danish shoe maker Ecco Sko A/S, which has more than doubled its 2006 profit on strong sales of all of its footwear categories.
---
UK: Delcam to buy shoe software firm Crispin just-style.com | 10 Jan 07
CAD/CAM software firm Delcam has bought the share capital of shoe industry systems supplier Crispin Systems.
---
EU shoe dumping duties under attack just-style.com | 30 Oct 06
The debate over the imposition of anti-dumping duties on imports of leather shoes from China and Vietnam into the EU has raged for most of this year. But even though the EU reached a final decision on the issue earlier this month, some companies and trade groups are fighting to ensure it doesn't mark the end of the saga, as Keith Nuthall and Leonie Barrie report.
---
EU: EC launches final attempt to impose shoe taxes just-style.com | 30 Aug 06
The European Commission is trying to persuade EU member states to back plans to add import taxes to leather shoes from China and Vietnam – despite the fact that 14 EU countries rejected the same proposals earlier this month.