Forever 21
Apparel and textile industry company news
Latest Articles
ABG drives Forever 21 footprint in Latin America Beth Wright | 20 Oct 20
Authentic Brands Group (ABG) has partnered with Latin American-based brand and retail operator AR Holdings to further Forever 21's retail presence across the region. 
---
Forever 21 re-enters UK and EU with new online store Beth Wright | 19 Jun 20
Fast fashion retailer Forever 21 is re-entering the UK and EU market with a new online store for British customers as part of its e-commerce centric global expansion strategy. 
---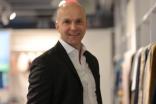 Former H&M exec Daniel Kulle to lead Forever 21 Beth Wright | 26 Feb 20
Authentic Brands Group (ABG) has named Daniel Kulle, former president of H&M North America, as the new CEO of Forever 21.
---
Authentic Brands Group among new owners of Forever 21 Beth Wright | 20 Feb 20
Forever 21 is to be acquired by Authentic Brands Group (ABG), Simon Property Group, and Brookfield Property Partners, with the trio forging a strategic partnership to purchase the US teen fashion retailer.
---
Forever 21 reaches deal to sell off substantial assets Michelle Russell | 3 Feb 20
US teen fashion retailer Forever 21 has reached a deal to sell off its assets for a reported US$81m, four months after filing for bankruptcy.
---
Select fashion owner eyeing Forever 21 Europe operations? Hannah Abdulla | 11 Oct 19
The Turkish owner of the UK's Select value fashion chain is reportedly mulling the acquisition of Forever 21's European operations.
---
Forever 21 files for Chapter 11 Beth Wright | 30 Sep 19
US fast-fashion retailer Forever 21 and its US subsidiaries have filed for Chapter 11 bankruptcy and announced plans to exit most of its international locations in Asia and Europe.
---
Forever 21 mulls restructuring? Hannah Abdulla | 14 Jun 19
US fast fashion retailer Forever 21 is reportedly mulling a restructuring that may include store closures, and has turned to lawyers for advice.
---
Forever 21 under fire over wool cruelty claims Michelle Russell | 20 Nov 18
Forever 21 has come under fire from animal rights group PETA over a video exposé that shows sheep being mistreated on farms in Australia that reportedly supply to the US teen apparel retailer.
---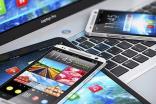 H&M and Forever 21 lead fast-fashion social media Beth Wright | 25 Sep 17
Swedish retailer H&M and US teen apparel retailer Forever 21 are the most successful fast fashion brands when it comes to social media engagement, new figures show.
---
Forever 21 selects Toshiba for all POS systems Beth Wright | 28 Jun 17
US teen apparel retailer Forever 21 has selected Toshiba Global Commerce Solutions, a global market share leader in retail point of sale (POS) technology, to provide its wall-to-wall maintenance and deployment services in 16 countries.
---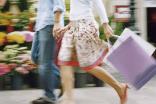 US apparel retail shifts reveal misconceptions Michelle Russell | 3 Apr 17
The death of the department store, the exaggerated rise of Amazon as an apparel retailer power, and the threat of European fast-fashion specialists to US retail are among a number of misconceptions currently bedevilling the retail  industry, a new report explains.
---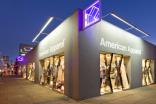 Amazon and Forever 21 vying for American Apparel? Michelle Russell | 5 Jan 17
Online giant Amazon and teen apparel chain Forever 21 are understood to be among the companies considering offers to acquire bankrupt retailer American Apparel.
---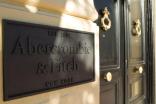 Abercrombie & Fitch to close Seoul and Hong Kong flagships Beth Wright | 23 Nov 16
Teen apparel retailer Abercrombie and Fitch is to shutter its A&F flagship store in Seoul in January next year, and has exercised a lease kick-out option for its A&F flagship in Hong Kong.
---
Forever 21 to close Hong Kong flagship Beth Wright | 3 Nov 16
US teen apparel retailer Forever 21 has confirmed to just-style it is to shutter its flagship store in Causeway Bay, a move analysts say may be due to the cooling down of the fast fashion trend in Hong Kong, coupled with high rent charges.
---
Forever 21 sues teen retailer over print copyright Michelle Russell | 6 Sep 16
US teen apparel retailer Forever 21 has filed a lawsuit against fellow teen retailer Bastiat USA over infringement of its intellectual property rights for a fabric print used on a dress the company says it copyrighted two years ago. 
---
Forever 21 CFO resigns as retailer denies difficulties Beth Wright | 7 Jun 16
Forever 21 has announced its chief financial officer (CFO), Elizabeth Jain, has tendered her resignation to pursue other opportunities after six years at the US fashion retailer – and hit back at claims the company is facing financial difficulties.