Gianni Versace SpA
Apparel and textile industry company news
Latest Articles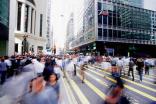 Global retail staff and salary reductions amid Covid-19 – Update just-style | 1 May 20
As the impact of the coronavirus pandemic spreads across the apparel and footwear industry, brands and retailers are moving from store closures to worker lay-offs or furloughs, as well as executive pay cuts. Here are the latest:
---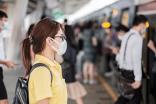 Global retail closures as coronavirus spreads – Update just-style | 15 Apr 20
A raft of apparel and footwear brands and retailers including Next Plc, Primark, H&M, Nike and Gap Inc, are temporarily closing stores and suspending online operations as part of efforts to help limit the spread of the coronavirus (Covid-19) outbreak. 
---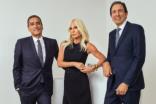 Michael Kors eyes US$8bn group sales with Versace buy Beth Wright | 25 Sep 18
Michael Kors has confirmed it is to acquire Italian luxury fashion house Versace for US$2.12bn in a move that is expected to help grow group revenues to US$8bn and will see the group change its name to Capri Holdings Limited.
---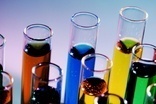 ITALY: Textile firms reaffirm chemical removal commitments Michelle Russell | 22 Sep 14
Six of Italy's largest textile suppliers have reaffirmed their commitment to eliminating hazardous chemicals from their supply chains, highlighting the work they have completed to date.
---

just-style research roundup Liz Hague | 4 Apr 14
The latest reports from just-style's research store include an in-depth look at specialist apparel and footwear retailers in Mexico, hosiery in France, and a profile of fashion giant H&M in the UK.
---
ITALY: Blackstone takes 20% stake in Versace Michelle Russell | 27 Feb 14
Private equity firm Blackstone Capital has taken a 20% stake in Italian fashion house Versace in a deal valuing the company at EUR1bn (US$823.31m).
---
just-style's most read stories this week... Katie Smith | 21 Feb 14
Among the most-read stories on just-style this week were claims that hazardous chemicals have been found in luxury children's clothing and footwear, calls by Cambodian labour unions for a mid-March strike, and a comment on new initiatives aimed at making it easier for factories to compete while improving wages and working conditions.
---
ITALY: Hazardous chemicals found in luxury goods Katie Smith | 17 Feb 14
Hazardous chemicals have been found in children's clothing and footwear produced by luxury fashion brands Versace, Louis Vuitton and Dolce & Gabbana, according to a new investigation.
---
ITALY: Private equity firms "eye minority stake in Versace" Michelle Russell | 17 Dec 13
Three private equity firms are understood to be vying for a minority stake in Italian fashion house Versace.
---

The Flanarant: Social media misses the mark when it matters Mike Flanagan | 15 Jul 13
Faced with an opportunity to change the course of events by getting Gap to sign up to the Accord on Fire & Building Safety in Bangladesh, an online petition and social media campaign made little difference to the company's stance - or its sales. As Mike Flanagan asks: Does social media matter only if concerned with things that don't?
---
UK: PPR acquires majority stake in Christopher Kane Petah Marian | 15 Jan 13
French apparel and luxury group PPR has acquired a 51% stake in designer brand Christopher Kane in order to help develop the business.
---
ITALY: Jonathan Anderson to design for Versace's Versus Petah Marian | 30 Nov 12
Italian fashion house Gianni Versace Spa has revealed that Jonathan Anderson will design a capsule collection for its diffusion line Versus.
---
ITALY: Versace's Versus line in new digital strategy Leonie Barrie | 20 Nov 12
Italian fashion house Gianni Versace Spa is overhauling its Versus diffusion line, in a move that will see it part company with creative director Christopher Kane and work instead with a pool of young designers.
---
just-style management briefing: Speed and flexibility a boost to profitability Lee Adendorff | 2 Jul 12
Fast fashion has had a fundamental impact on the apparel industry in the space of just a few decades, with global fashion giants such as Zara and H&M demonstrating a previously unthinkable production speed, with the ability to get a garment from concept to store in less than 12 weeks.
---
SWEDEN: H&M teams up with Maison Martin Margiela Katie Smith | 12 Jun 12
Swedish fashion retailer H&M Hennes & Mauritz is teaming up with experimental French fashion house Maison Martin Margiela to launch its latest clothing collection.
---
ITALY: Versace considers IPO? Petah Marian | 29 May 12
Italian fashion house Versace may look for outside investors and could consider an initial public offering to fund growth, according to reports.
---
HONG KONG: Ports Design chairman resigns over loans Leonie Barrie | 22 May 12
The chairman of Hong Kong based fashion retailer Ports Design has been forced to resign after the company failed to disclose a number of interest-free advances.
---
just-style management briefing: The unusual and unpredictable on just-style in 2011 MJ Deschamps | 19 Dec 11
From fabrics that moisturise and kill bacteria to bizarre weather and media scandals, the global style sector in 2011 certainly had its share of unusual news and unpredictable developments.
---
SWEDEN: H&M announces Marni collaboration Petah Marian | 29 Nov 11
Fashion retailer H&M today (30 November) revealed plans to collaborate with Italian brand Marni on a collection for the high street brand.
---
Europe's luxury fashion industry maintains its integrity Peter Da Costa | 23 Nov 11
Some of the biggest names in fashion have been told by European Union (EU) industry commissioner Antonio Tajani that their design and craftsmanship would enable the sector to hold its own in an increasingly competitive global marketplace.
---
ITALY: Armani bans sandblasting after activists campaign Leonie Barrie | 15 Sep 11
Italian fashion house Giorgio Armani SpA is joining Gucci and Versace in banning sandblasting from its clothing supply chain after a sustained campaign by activists.
---
ITALY: Dolce & Gabbana deletes Facebook protests Leonie Barrie | 10 Aug 11
Italian fashion house Dolce & Gabbana has deleted comments made on its Facebook page by nearly 30,000 activists calling on the company to ban the process of sandblasting, which gives jeans a used look but is highly dangerous to workers.
---
SWEDEN: H&M teams with Beckham on bodywear Leonie Barrie | 28 Jul 11
Swedish fashion giant H&M Hennes & Mauritz AB is teaming up with soccer star David Beckham to sell his new range of underwear in its stores around the world.
---
ITALY: Versace bans sandblasting after Facebook campaign just-style.com | 21 Jul 11
Italian fashion house Gianni Versace is to ban its clothing suppliers from using sandblasting, a technique used to give jeans a used look which is highly dangerous to workers, after a sustained campaign by activists on the company's Facebook page.
---
SWEDEN: H&M unveils Versace collaboration just-style.com | 21 Jun 11
Apparel retail giant H&M's latest high-profile design collaboration is with Versace, including a reinterpretation of the house's style by creative director Donatella Versace.
---
US: Barry Miguel named 7 For All Mankind president just-style.com | 12 Apr 11
Upscale denim brand 7 For All Mankind has named industry veteran Barry Miguel, the former CEO of CEO of New York City based Tracy Reese, as its new president.
---
CHINA: Septwolves buys luxury goods retailer just-style.com | 6 Apr 11
Men's clothing company Fujian Septwolves Industry Co Ltd has bought luxury goods retailer Hangzhou Kenna Clothing Co for CNY70m (US$10.7m).
---

US: Macy's designer series launches with Kinder Aggugini just-style.com | 15 Feb 11
Department store retailer Macy's today (15 February) launches its first designer collaboration with London-based Kinder Aggugini, who has worked with fashion icons and design houses including John Galliano, Vivienne Westwood, Paul Smith, Calvin Klein, Costume National and Versace.
---
ITALY: Paris Group set to buy Gianfranco Ferré just-style.com | 11 Feb 11
Dubai-based fashion business Paris Group is poised to become the new owner of Maison Gianfranco Ferré after its offer was accepted by the government commissioners running the business.
---
US: Kinder Aggugini to launch Macy's designer series just-style.com | 22 Oct 10
Department store retailer Macy's is jumping on the designer collaboration bandwagon with a series of limited-edition women's apparel lines launching next February.
1