Kenneth Cole Productions
Apparel and textile industry company news
Latest Articles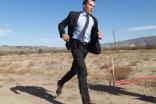 Cooling technology debuts in tailored clothing Beth Wright | 24 Nov 16
Advanced fabric technology that enhances clothing comfort by managing the body's ideal core temperature is to feature in a special collection under the 'Awearness Kenneth Cole' label for the first time.
---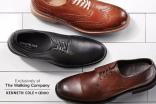 New Kenneth Cole footwear with built-in orthotics Beth Wright | 14 Nov 16
Footwear retailer The Walking Company has partnered with US designer Kenneth Cole on a new footwear line for men featuring built-in orthotics for a more comfortable fit.
---
Kenneth Cole to shutter US outlet division Beth Wright | 14 Nov 16
US fashion brand Kenneth Cole Productions has confirmed to just-style it is to close its US outlet division over the next six months, as it focuses on growing its e-commerce site and international business.
---
Kenneth Cole inks Global Brands Group licensing deal Beth Wright | 24 Jun 16
US designer Kenneth Cole has entered into a licensing deal with Hong Kong-based Global Brands Group as the company looks to expand its international reach.
---
Men's Wearhouse inks deal with Kenneth Cole Michelle Russell | 10 Nov 15
Formal clothing specialist Men's Wearhouse has entered into a partnership deal with US designer Kenneth Cole to launch a special collection of men's tailored clothing.
---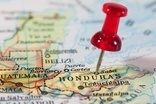 US labour concerns at Honduras apparel makers Katie Smith | 3 Mar 15
The US has raised "serious" concerns over worker rights in Honduras and the enforcement of labour laws under the Dominican Republic-Central America Free Trade Agreement (DR-CAFTA), following a probe into working conditions at facilities, including apparel factories.
---
Kenneth Cole appoints Schneider CEO Michelle Russell | 19 Feb 15
Kenneth Cole Productions has appointed former PVH Corp executive Marc Schneider as CEO.
---
Body Central hires second CEO in two years Katie Smith | 6 Nov 14
Value apparel retailer Body Central Corp has appointed its second chief executive officer in less than two years, following the retirement of Brian Woolf.
---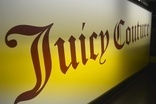 Juicy Couture to launch in India with Reliance Michelle Russell | 13 Oct 14
Authentic Brands Group has signed an agreement with Reliance Brands to launch Juicy Couture in India late next year.
---
US: Juicy Couture CEO Blum to depart Katie Smith | 20 Nov 13
Juicy Couture chief executive officer Paul Blum is to leave the business after just a year at the helm, following its sale to Authentic Brands.
---
US: Kenneth Cole selects YuniquePLM tool Katie Smith | 31 Oct 13
Kenneth Cole Productions has implemented Gerber Technology's YuniquePLM (product lifecycle management) software for its men's, women's, and children's apparel and footwear lines.
---
US: Vince considers IPO? Petah Marian | 29 Jan 13
Sportswear brand Vince is reportedly exploring an initial public offering (IPO) later this year.
---

G-III Apparel eyes further acquisition opportunities Katie Smith | 24 Jan 13
Women's wear maker G-III Apparel has revealed it is looking for further acquisitions to bolster its business after it bought men's luxury swimwear brand Vilebrequin in August.
---
Fifth & Pacific continues to back Juicy Couture Katie Smith | 23 Jan 13
Fifth & Pacific Companies has reiterated its commitment to its struggling Juicy Couture brand as the apparel firm outlined its goals and priorities for 2013.
---
INDIA: Reliance Retail 9-month sales climb 44% Michelle Russell | 22 Jan 13
Reliance Retail, the retail arm of industrial conglomerate Reliance Industries, has booked an increase in nine-month sales.
---
UK: Columbia inks global sock license with Delta Galil Leonie Barrie | 11 Jan 13
Delta Galil Industries is to be the exclusive licensee of Columbia Sportswear's global sock business beginning with the autumn 2013 season.
---
US: G-III Apparel inks licence for Ivanka Trump brand Katie Smith | 10 Dec 12
Women's wear maker G-III Apparel Group has inked a licence agreement with fashion model and businesswoman Ivanka Trump to develop sportswear, dresses, suits, suit separates, sleepwear, activewear, jeanswear and intimates.
---

US: Fifth & Pacific names Blum Juicy Couture CEO Katie Smith | 3 Dec 12
Apparel firm Fifth & Pacific Companies has appointed Paul Blum as chief executive officer of its Juicy Couture brand.
---
Global news roundup Katie Smith | 31 Oct 12
The following is a round-up of apparel and footwear news from the world's local media. just-style has not checked these stories so cannot guarantee their accuracy.
---
US: Kenneth Cole completes acquisition of Kenneth Cole Productions Petah Marian | 26 Sep 12
Kenneth Cole has completed the acquisition of his eponymous clothing and footwear brand Kenneth Cole Productions.
---
US: Marcraft to produce Kenneth Cole rain wear under licence Petah Marian | 26 Sep 12
Marcraft Apparel Group has signed a licensing agreement with Lanier Clothes to produce topcoats and rainwear under the Kenneth Cole New York, Kenneth Cole Reaction and Unlisted by Kenneth Cole Productions brands.
---
INDIA: Footwear firm Dune inks franchise deal with Reliance Katie Smith | 13 Sep 12
UK-based fashion footwear and accessories retailer Dune Group is partnering with Reliance Brands on an exclusive long-term franchise agreement in India.
---
US: G-III buys Vilebrequin swimwear in EUR85.5m deal Petah Marian | 8 Aug 12
G-III Apparel Group has acquired men's luxury swimwear and resort-wear brand Vilebrequin from Fashion Fund One.
---
US: Kenneth Cole swings to Q2 loss Katie Smith | 1 Aug 12
New York designer Kenneth Cole Productions has swung to a second-quarter net loss on the back of lower sales and one-off costs.
---
US: Kenneth Cole to be taken private by founder Petah Marian | 7 Jun 12
Kenneth Cole Productions is set to be taken private by founder Kenneth Cole after the company's board approved a US$15.25 per share offer yesterday (6 June).
---
INDIA: Brooks Brothers and Reliance Brands form JV Petah Marian | 5 Jun 12
Brooks Brothers and Reliance Brands have announced the formation of a joint venture in India.
---
US: Randa completes acquisition of Swank Petah Marian | 18 May 12
Randa Accessories Leather Goods has completed its acquisition of Swank, a designer and marketer of men's and women's belts, and men's leather accessories, jewelery and suspenders.
---
US: Kellwood names Jill Granoff as CEO Katie Smith | 8 May 12
US clothing manufacturer Kellwood Co has appointed former Kenneth Cole Productions executive Jill Granoff as chief executive officer.
---
US: Kenneth Cole Q1 losses narrow Petah Marian | 4 May 12
Kenneth Cole Productions saw first-quarter net losses narrow as lower costs helped offset flat sales.
---
US: Jimmy Choo exec Schulman joins Bergdorf Goodman Katie Smith | 12 Apr 12
American retail group Neiman Marcus has tapped Jimmy Choo CEO Joshua Schulman as the new president of Bergdorf Goodman.
1