Mango
Apparel and textile industry company news
Latest Articles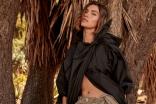 Mango discloses Tier 1 supplier list Beth Wright | 8 Oct 20
Mango has published a list of its Tier 1 production factories that have produced goods for the Spanish fashion retailer in the current year.
---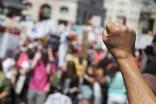 Major brands linked to "union-busting" factories Hannah Abdulla | 5 Aug 20
A number of factories producing garments for several major apparel brands have been accused of exploiting the coronavirus pandemic as an opportunity to sack workers affiliated to unions.
---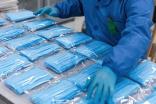 Fashion industry efforts to address global PPE shortages – Update just-style | 27 Jul 20
Texollini, Chargeurs*PCC Fashion Technologies, and Crystal International are among the latest fashion firms to mobilise their production facilities and supply chains to help address the global shortage of personal protective equipment (PPE), including face masks and hospital gowns, amid the coronavirus (Covid-19) pandemic. 
---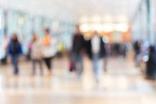 Retailers begin to outline store reopening plans – Update just-style | 16 Jun 20
Debenhams, Brooks Brothers, and J.Crew Group are among the latest apparel brands and retailers to outline reopening plans after stores and online operations were closed temporarily worldwide as part of efforts to help limit the spread of the coronavirus (Covid-19) outbreak.
---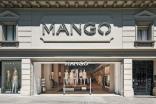 Mango starts to reopen stores across Europe Beth Wright | 22 Apr 20
Spanish fashion retailer Mango has reached a "turning point" in the Covid-19 crisis as it begins to reopen its stores across Europe and expects more than 620 locations will be open to the public by the end of the month. 
---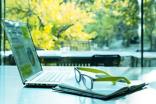 24 more companies join Kering sustainability pact Beth Wright | 29 Oct 19
Decathlon, Gant and Mango are among the latest 24 companies to join a new coalition that has pledged to set practical steps to reduce the environmental impact of the apparel industry.
---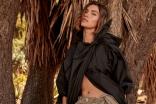 Mango digital innovation centre to support online growth Hannah Abdulla | 29 Nov 18
Spanish fashion retailer Mango says its new digital innovation centre in Barcelona will help accelerate its e-commerce and omni-channel selling, and take it closer to becoming a "digital leader" in the fashion sector.
---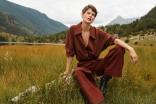 Mango bolsters commitment to sustainability Beth Wright | 28 Nov 18
Mango has launched its fourth capsule collection of sustainable garments under its Mango Committed line, which builds on the Spanish fashion chain's strategy to create a business model based on sustainability criteria and more environmentally-friendly processes.
---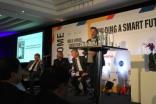 How technology is helping to build supply chain trust Beth Wright | 19 Oct 18
New tools and technologies are helping the apparel industry to build smarter, transparent – and more trusted – supply chains. Executives from Hugo Boss and Mango were among speakers at last week's IAF World Fashion Convention sharing their experiences.
---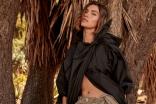 Mango commits to sustainable cotton sourcing Michelle Russell | 19 Apr 18
Spanish fashion chain Mango has become the latest brand to join the Better Cotton Initiative (BCI) as part of a new commitment to ensure 50% of the cotton it sources is of sustainable origin by 2022.
---
Unpaid Turkey garment workers accept partial payment Michelle Russell | 12 Apr 18
Garment workers in Turkey campaigning for the settlement of severance pay from a factory supplying to brands including Zara, Mango and Next, have accepted partial payment.
---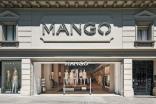 Mango to roll out digital fitting rooms Beth Wright | 19 Feb 18
Mango has partnered with one of the world's largest telecommunications companies, Vodafone Group, to roll out digital fitting rooms – featuring smart mirrors – to the Spanish fashion chain's top stores worldwide.
---
Mango boosts logisitics operations in Europe and US Beth Wright | 23 Jun 17
Mango has expanded its 24 hour delivery service for online orders to 28 European countries and to the US for the first time, as part of the Spanish fashion chain's bid to improve the shopping experience of its customers.
---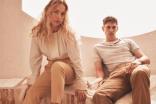 Mango launches eco-friendly 'Committed' collection Beth Wright | 15 Feb 17
Mango has developed a new sustainable collection, Mango Committed, as part of the Spanish fashion chain's bid to create a business model based on sustainability criteria and more environmentally-friendly processes.
---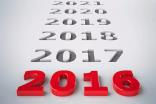 2016 – A year in review – Retail winners and losers Lee Adendorff | 13 Dec 16
A local-for-local manufacturing vision, expansion in Asia, robotic warehousing and automated delivery systems helped lift some retailers during 2016, but concerns over conditions and working practices, store closures and bankruptcies weighed on others.
---
Nike, Victoria's Secret, Esprit lag in detox efforts Beth Wright | 6 Jul 16
Inditex, Hennes & Mauritz (H&M) and Benetton have been praised by environmental activist group Greenpeace for being on track to clean up their chains, while Victoria's Secret, Esprit and sports brands Nike and LiNing are lagging behind the field.
---
Top stories this week on just-style... Michelle Russell | 11 Dec 15
The most-read stories on just-style this week include Adidas warning of a significant rise in sourcing costs over the next five years, a look at the US tariff phase-out schedule for textiles and apparel under the recently agreed Trans-Pacific Partnership (TPP), the uncertainty of future denim and jeans production bases, and Mango's new business strategy that involves a "revolutionary" offering with supply chain changes.
---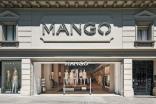 Mango "revolutionises" offering with supply chain changes Katie Smith | 7 Dec 15
Mango has unveiled its new business strategy which will see the Spanish women's fashion chain introduce new product into its stores every two weeks and no longer print its catalogues under what it describes as a "major revolution".
---
Mango to end JC Penney distribution deal Leonie Barrie | 11 Nov 15
Spanish women's fashion chain Mango is set to end its five-year distribution deal with US department store retailer JC Penney next year.
---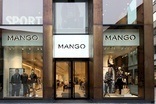 Mango FY profit falls despite turnover growth Katie Smith | 21 Apr 15
A near double-digit hike in turnover failed to boost the bottom line at Spanish fashion retailer Mango, with full-year profit falling 11.2%.
---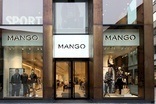 Mango recruits Ruiz as CFO Beth Wright | 26 Jan 15
In the process of replacing its general manager Enric Casi, Spanish fashion brand Mango has recruited Toni Ruiz as chief financial officer.
---
Top ten interviews on just-style in 2014... Katie Smith | 23 Dec 14
Among the industry executives who spoke with just-style this year were William E Connor, chairman and CEO of William E Connor & Associates; Crystal Group's CEO Andrew Lo; Helena Helmersson, head of sustainability for H&M; and Seth Ellison, Levis Strauss & Co's president for Europe.
---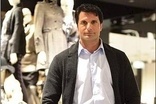 INTERVIEW: Mango continues on global growth trajectory Michelle Russell | 24 Oct 14
Spanish fashion retailer Mango might have its roots firmly in Europe, but is on a growth trajectory globally, making its presence felt in most major countries. just-style spoke with managing director Enric Casi and Jose Gomez, VP of international business development, about what the future holds and the challenges of operating in today's changing retail environment.
---
French Connection commits to stop selling angora Michelle Russell | 17 Oct 14
French Connection has become the latest firm to impose a ban on the use on angora from its future collections following pressure from animal rights group PETA.
---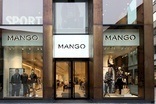 Elbit begins talks for sale of Mango Israel stores Michelle Russell | 13 Oct 14
Elbit Fashion Ltd, the Israeli franchisee for the Mango brand, has commenced talks for the sale of the retail chain's stores in Israel.
---
New certification for safe and sustainable textiles Michelle Russell | 3 Oct 14
Oeko-Tex has developed a new textile certification for both safe and sustainably produced textiles.
---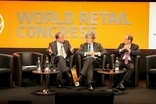 World Retail Congress 2014 Day Two: Quote/unquote Michelle Russell | 30 Sep 14
The second day of the annual World Retail Congress in Paris has shifted its focus onto cohesive supply chains, sustainable consumption, and how new design and R&D models are shaping the industry.
---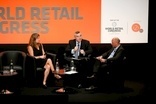 World Retail Congress 2014 Day One: Quote/unquote Michelle Russell | 30 Sep 14
The great and the good of the retail industry have converged on Paris for three days for the annual World Retail Congress. New technologies, the rise of omni-channel, innovation and new business models are all on the agenda, and the 'disruptive consumer' is a key talking point.
---
SWITZERLAND: Oeko-Tex takes MySTeP tool to US Katie Smith | 18 Aug 14
Oeko-Tex has introduced its new online platform that will enable brands, retailers and manufacturers to track and manage the sustainability of their supply chains to the US.
---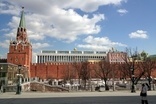 ANALYSIS: Apparel industry not immune from Russia tensions Michelle Russell | 15 Aug 14
Retail shares were among the biggest fallers last week as financial markets reacted to President Vladimir Putin's retaliation to the imposition of sanctions on Russia. While the ban was imposed on food and agricultural imports, the apparel industry is unlikely to be immune from the effects of the standoff, with majors like Adidas already suffering long-standing issues in the country.
1