Nike Inc
Apparel and textile industry company news
Latest Articles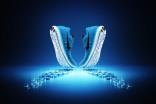 Nike sees permanent digital shift as online sales soar 82% Michelle Russell | 23 Sep 20
US sporting giant Nike says the shift to online sales could be a permanent trend after it revealed an 82% increase in digital sales in the first quarter.
---
Nike forays into maternity-wear Hannah Abdulla | 2 Sep 20
Nike is foraying into maternity-wear with the launch of its first collection later this month.
---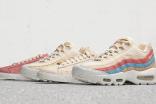 Bob's Stores put under strategic review by Frasers Group as Nike cuts ties Hannah Abdulla | 27 Aug 20
Frasers Group, the owner of Sports Direct and House of Fraser, is to place its subsidiary Bob's Stores under strategic review after Nike cut ties with the US retail chain.
---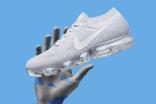 Nike shelves plans for Arizona facility on Covid woes Hannah Abdulla | 29 Jul 20
US sporting goods giant Nike Inc has backtracked on plans to invest in its Goodyear, Arizona, footwear-making facility.
---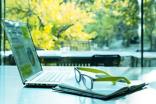 Nike backs new net zero global initiative Beth Wright | 27 Jul 20
Sporting goods giant Nike Inc is among the nine founding members of a new cross-sector initiative designed to accelerate the transition to a net zero global economy by developing and delivering research, guidance, and implementable roadmaps.
---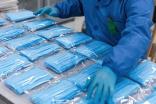 Fashion industry efforts to address global PPE shortages – Update just-style | 27 Jul 20
Texollini, Chargeurs*PCC Fashion Technologies, and Crystal International are among the latest fashion firms to mobilise their production facilities and supply chains to help address the global shortage of personal protective equipment (PPE), including face masks and hospital gowns, amid the coronavirus (Covid-19) pandemic. 
---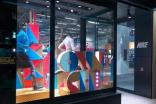 Nike to streamline organisation and corporate leadership team Michelle Russell | 23 Jul 20
Nike Inc has said it will streamline its organisation, including its corporate leadership team, as the sporting goods firm looks to become a nimbler, flatter organisation.
---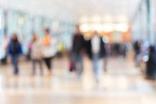 Retailers begin to outline store reopening plans – Update just-style | 16 Jun 20
Debenhams, Brooks Brothers, and J.Crew Group are among the latest apparel brands and retailers to outline reopening plans after stores and online operations were closed temporarily worldwide as part of efforts to help limit the spread of the coronavirus (Covid-19) outbreak.
---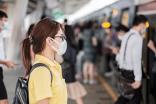 Global retail closures as coronavirus spreads – Update just-style | 15 Apr 20
A raft of apparel and footwear brands and retailers including Next Plc, Primark, H&M, Nike and Gap Inc, are temporarily closing stores and suspending online operations as part of efforts to help limit the spread of the coronavirus (Covid-19) outbreak. 
---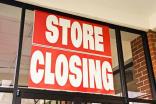 What's the future for fashion retail after coronavirus? Malcolm Newbery | 8 Apr 20
In just a few short weeks our industry has been turned upside down by the global spread of coronavirus. The question now is what will fashion retail be like when the pandemic is over? Here, Malcolm Newbery shares his thoughts on life after Covid-19.
---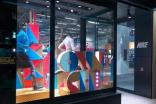 Nike deploys Covid-19 "playbook" to US and Europe Beth Wright | 25 Mar 20
Sportswear giant Nike Inc says it has a "playbook" to tackle the impact of the Covid-19 pandemic, including leveraging its diverse sourcing base and digital capabilities to manage the business with flexibility, and shifting inventory to serve consumer digital demand.
---
Nike in senior leadership reshuffle Beth Wright | 19 Feb 20
US sporting goods giant Nike has announced a series of senior leadership changes, including the appointment of chief financial officer (CFO), Andy Campion, as COO. 
---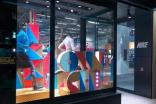 Nike brand shifts South America business to distributors Beth Wright | 7 Feb 20
Nike is shifting its Nike Brand business in Brazil, Argentina, Chile and Uruguay to strategic distributor partnerships, with its operations in these countries moving to key South American partners. 
---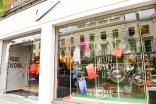 Coronavirus to have "material impact" on Nike in Greater China Beth Wright | 5 Feb 20
US sporting goods giant Nike expects the novel coronavirus outbreak to have a "material impact" on its operations in Greater China in the short term as the company has shuttered half of its stores in the region. 
---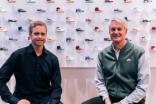 Five changes to expect at Nike as Donahoe takes charge Hannah Abdulla | 14 Jan 20
It's all change at the top for sportswear giant Nike Inc as John Donahoe yesterday (13 January) took over the reins as the company's fourth CEO in its 55-year history. But with a background in technology rather than retail and sportswear, what changes are likely under his leadership?
---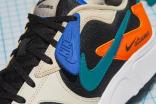 New Nike Atsuma shoe aims to reduce material waste Leonie Barrie | 3 Jan 20
A new Nike sneaker released this week (1 January) aims to reduce material waste by using scraps created during the production process.
---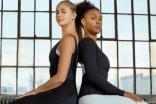 Nike Infinalon fabric offers enhanced stretch and recovery Michelle Russell | 2 Jan 20
Sportswear giant Nike has developed a performance fabric it says offers nearly double the stretch and recovery of a fabric made from spandex.
---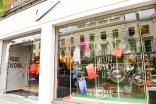 Nike Q2 profit surges as higher prices offset tariffs Leonie Barrie | 20 Dec 19
US sporting goods giant Nike Inc has booked a 32% jump in second quarter profit after higher prices helped offset US trade tariffs.
---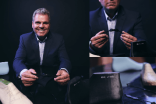 Nike invests in hands-free footwear technology firm Beth Wright | 21 Nov 19
US sportswear giant Nike has made a strategic investment in Handsfree Labs, a specialist in hands-free footwear technology that enables consumers to step in and out of shoes more easily without lacing or the use of hands.
---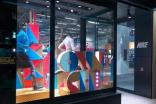 Nike to stop selling products on Amazon Hannah Abdulla | 15 Nov 19
Nike has confirmed it will no longer be directly selling its products through online platform Amazon.com.
---
Nike to sell surf brand Hurley for undisclosed sum Beth Wright | 30 Oct 19
US sportswear giant Nike has inked a deal to sell its Hurley surf brand to private equity firm Bluestar Alliance.
---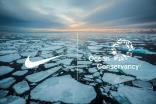 Nike leads pledge to prohibit trans-Arctic shipping Beth Wright | 28 Oct 19
Fashion firms Bestseller, Columbia, Gap Inc, H&M Group, Kering, Li & Fung and PVH Corp have joined a new pledge led by US sporting goods giant Nike and environmental group Ocean Conservancy to prohibit shipping through the Arctic Ocean.
---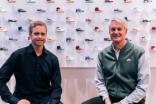 Nike CEO Mark Parker to step down Beth Wright | 23 Oct 19
Nike's Mark Parker is to step down as CEO of the US sporting goods giant next year, but will take on the role of executive chairman as he hands the reins to board member John Donahoe.
---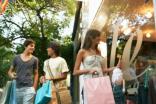 Casual fashion continues to draw US teen spend Beth Wright | 9 Oct 19
Athletic brands such as Canadian yogawear retailer Lululemon and sportswear giant Nike continue to prove popular with teens in the US, as casualisation of fashion continues despite teen spending falling to the lowest levels in eight years.
---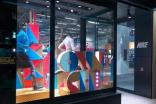 Nike posts Q1 profit jump on higher revenue Hannah Abdulla | 25 Sep 19
US sportswear retailer Nike Inc has reported a 25% jump in first-quarter profits to US$1.4bn driven by strong revenue growth.
---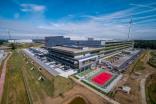 Nike supply chain gets speed boost from new DC Michelle Russell | 17 Sep 19
Sporting goods giant Nike Inc has moved another step closer to reaching its zero carbon and zero waste target with the opening of a new distribution centre in Belgium powered entirely by renewable energy.
---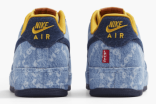 Nike teams with Levi Strauss on footwear customisation Beth Wright | 22 Aug 19
Nike is teaming up with jeans giant Levi Strauss & Co to offer consumers the chance to customise its footwear with Levi's fabrics and trims.
---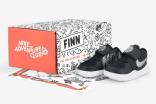 Nike launches first footwear subscription box for kids Beth Wright | 13 Aug 19
US sporting goods giant Nike has launched its first footwear subscription service for children in a move it says will make shopping for youngster's shoes as convenient as possible – but which also builds a direct-to-consumer connection with the next generation of customers.
---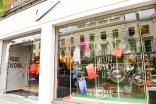 Nike acquires predictive analytics platform Celect Beth Wright | 7 Aug 19
US sporting goods giant Nike has acquired predictive analytics platform Celect in a move that will help it to anticipate consumer needs and optimise inventory across multiple channels.
---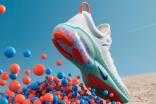 Nike uses beads in innovative new cushioning system Beth Wright | 30 Jul 19
US sporting goods giant Nike has revealed a new cushioning system made from thousands of thermoplastic elastomer or TPE beads that work to create a personalised footbed that forms to the foot. 
1
...