Otto Group
Apparel and textile industry company news
Latest Articles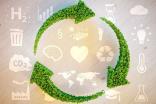 Inditex and H&M join call for EU to cut emissions by 55% Michelle Russell | 17 Sep 20
More than 150 businesses, investors and business networks, including Inditex, H&M and VF Corp, are calling on European Union leaders to reduce greenhouse gas emissions by at least 55% by 2030.
---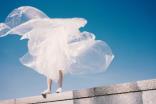 Fashion industry pilot to produce first circular polybag Beth Wright | 12 Dec 19
A new pilot project aims to reduce the use and impact of virgin polybags in the fashion industry by developing a fully circular solution based on recycled content.
---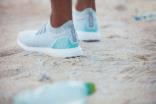 Adidas, C&A, Esprit set out new sustainability roadmaps Leonie Barrie | 23 Aug 18
Brands and retailers including Adidas, C&A, Esprit, Hugo Boss, KiK, Lidl, Primark and Puma are among 116 members of the German based Partnership for Sustainable Textiles who have submitted roadmaps outlining concrete steps to increase sustainability in their textile supply chains.
---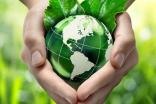 Adidas among group calling for climate action Beth Wright | 14 Dec 17
German sportswear giant Adidas is among more than 50 major global corporates calling on world leaders to tackle climate change by introducing framework conditions that lay the foundation for a pathway towards limiting global temperature rise to well below 2 degrees Celsius.
---
Hugo Boss taps Streubig as sustainability chief Beth Wright | 31 Oct 17
German fashion brand Hugo Boss has tapped former Otto Group executive Andreas Streubig as its new sustainability chief.
---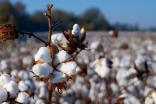 Otto Group urges support for sustainable textiles scheme Beth Wright | 24 Aug 17
As part of its commitment to the Partnership for Sustainable Textiles, German mail order and e-commerce giant Otto Group has unveiled a roadmap setting out targets for 2017 – including a focus on the deeper supply chain and boosting the percentage of Cotton made in Africa (CmiA) cotton in its products – while urging stronger cohesion from all Partnership members.
---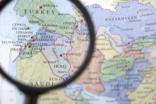 Action plan to protect Syrian workers in Turkish factories Beth Wright | 9 Mar 17
The Foreign Trade Association (FTA) has partnered with member companies, including German mail order and e-commerce giant Otto Group and Hong Kong-listed fashion brand Esprit, on an initiative designed to improve working conditions for Syrian nationals in Turkish supply chains.
---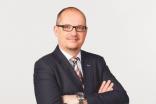 The "power of the many" drives change at Otto Group – Interview Beth Wright | 22 Feb 17
With pressure mounting on apparel brands and retailers to give more weight to sustainability and social responsibility in their sourcing decisions, Andreas Streubig, sustainability division manager at German mail order and e-commerce giant Otto Group, is convinced that collaboration and the "power of the many" is key to driving lasting change.
---
Otto Group names Klauke as chief digital officer Beth Wright | 13 Feb 17
German e-commerce giant Otto Group has named Sebastian Klauke as chief digital officer, a newly created position for the company.
---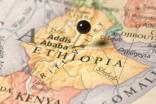 Duty-free trade key to building Africa supply chains Beth Wright | 8 Dec 16
A group of ethical fashion producers and retailers, including German e-commerce giant Otto Group and shoemaking enterprise Soul of Africa, has called on the UK government to maintain duty-free access for imports from sub-Saharan Africa when negotiating new trade agreements with the region following the UK's eventual departure from the European Union. 
---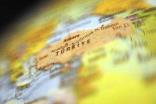 Apparel brands "ignoring" refugee abuse in Turkey factories Michelle Russell | 25 Oct 16
The majority of large apparel brands are ignoring the "endemic" abuse of Syrian refugees in Turkish clothing factories supplying European retailers, a new report has found. 
---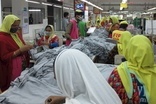 German sustainable textile alliance gains momentum Leonie Barrie | 11 Jun 15
The German-led Partnership for Sustainable Textiles appears to be gaining momentum, with mail order giant Otto Group the latest to join the initiative which it hopes to elevate to an international level.
---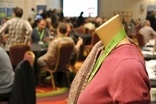 New scenarios driving sustainability in textiles Debra Cobb | 17 Nov 14
Driving meaningful change towards sustainability in textiles within organisations, within the industry, and with consumers topped the agenda at last week's Textile Exchange Conference.
---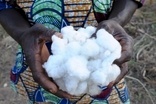 Textile value chain making Africa more competitive Leonie Barrie | 29 Sep 14
The strength of having a supply chain that extends from the cotton field to the finished garment within a single country was one of the key messages to emerge from a meeting last week to look at making African cotton more competitive.
---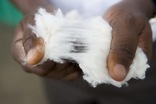 GERMANY: Cotton made in Africa revenues exceed EUR1m Leonie Barrie | 18 Sep 14
The Cotton made in Africa (CmiA) initiative designed to help African cotton farmers, generated licensing revenues of more than EUR1m (US$1.3m) for the first time last year, with more than 85,000 tons of cotton sold through the scheme.
---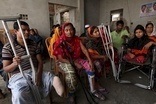 Rana Plaza one year on: Timeline of change Leonie Barrie | 24 Apr 14
The Rana Plaza factory disaster has proved to be a catalyst for change in Bangladesh. While there has been criticism of the speed of the factory inspection process and efforts to improve worker safety, a timeline of major milestones shows that progress is being made.
---
ZAMBIA: Otto Group backs schools for cotton farmers' kids Leonie Barrie | 20 Mar 14
German online fashion and mail-order giant Otto Group has backed a project to open six schools in Zambia that will provide an education to 2,900 children of cotton farmers who are part of the Cotton made in Africa (CMiA) scheme.
---

Global effort to set garment industry labour standards Leonie Barrie | 4 Sep 13
Work is underway to develop a new international labour standard for the global garment industry in a bid to improve the sector's accountability and transparency and reassure buyers and consumers on factory working conditions.
---
How do the Bangladesh safety pacts measure up? Leonie Barrie | 11 Jul 13
Unveiling a new five-year plan to improve worker safety at the factories in Bangladesh that produce their clothing, North American brands and retailers were keen to stress the similarities between their own initiative and a separate scheme backed by 70 mainly European companies. That said, there are considerable differences too.
---
FRANCE: Otto Group to take 100% of 3SI Group Petah Marian | 28 Jun 13
German mail-order giant Otto Group has revealed plans to fully take over the French e-commerce and services company 3SI Group.
---
UK: Mothercare adds to management team Katie Smith | 5 Oct 12
Mother, baby and children's goods retailer Mothercare has announced two management appointments as it looks to focus on its global operations.
---
GERMANY: Otto Group plans redundancies under restructure Petah Marian | 24 Sep 12
German mail-order giant Otto Group - the world's largest online retailer for fashion and lifestyle products - could lose as many as 700 jobs under new plans to restructure the company.
---
Prime Source Forum 2012: Quote/unquote - day 2 Leonie Barrie | 31 Mar 12
Industry issues tackled on the second day of this year's Prime Source Forum in Hong Kong included the globalisation of retail and its impact on the supply chain, the internet and social networking, and a call for more effort to train and promote talent. Here is a roundup of comments from some of the speakers at the event.
---
HONG KONG: Prime Source Forum broadens its horizons Leonie Barrie | 28 Mar 12
The organisers of the Prime Source Forum event, which opened in Hong Kong earlier today (28 March), are also planning to launch a parallel meeting in India later this year.
---
GERMANY: C&A commits to sustainable African cotton Leonie Barrie | 24 Oct 11
Leading European fashion retailer C&A plans to purchase 1,000 tonnes of sustainably produced African cotton next year in a move that will help improve the living conditions of smallholder farmers in five countries.
---
UK: Hermes Otto launches sustainable fashion brand Petah Marian | 6 Oct 11
Global sourcing group Hermes Otto is launching a new sustainable fashion brand called Wild Earth Cotton that will use raw materials from the Cotton Made in Africa initiative.
---
SWEDEN: H&M ranked world's top user of organic cotton Leonie Barrie | 7 Sep 11
Swedish fashion retailer H&M was ranked as the world's number one user of organic cotton last year - taking it closer to its goal of only using cotton from more sustainable sources by 2020.
---
WORLD: Organic cotton market jumps 20% in 2010 Leonie Barrie | 6 Sep 11
Neither the recession nor unstable economies have put a damper on the fast-growing organic textiles industry, according to a new report, which shows the sector grew by 20% to an estimated $5.61bn in 2010.
---
just-style management briefing: The Sustainable Apparel Coalition's collective efforts Ben Cooper | 5 Aug 11
Over the past decade and more, industry associations and individual companies have launched numerous initiatives with the aim of addressing and reducing the environmental and social impacts of clothing manufacture. However, this year the clothing industry's collective effort witnessed what many hope will be a game-changing development with the formation of a new multi-stakeholder partnership.
---
GERMANY: Inditex takes 100% of subsidiary just-style.com | 10 Aug 10
Fashion retail group Inditex has taken 100% control of Germany subsidiary Zara Deutschland, buying out joint venture partner Otto Group's remanining 22% stake.
1