Parametric Technology Corporation
Apparel and textile industry company news
Latest Articles
New PTC FlexPLM release helps manage sampling process Leonie Barrie | 13 Mar 20
The latest release of PTC FlexPLM tackles one of retail's biggest hidden challenges with a new module to help product developers and technical designers manage the sampling process.
---
Retail digital transformation seminars head to Europe Leonie Barrie | 28 Feb 20
Two fashion and retail industry seminars are taking place in Europe next month to address major topics such as speed to market and sustainability, the impact of the coronavirus, and broader supply chain challenges.
---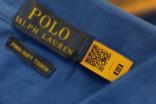 Industry 4.0 weaves into the clothing supply chain Leonie Barrie | 6 Jan 20
Experts have told just-style of the urgent need for the clothing sector to embrace Industry 4.0 to boost productivity and harness creativity by providing a single, connected platform for all supply chain processes.
---
Footwear specialist AMG Asia embarks on PLM project Leonie Barrie | 23 Dec 19
Advanced Manufacturing Group (AMG), a multinational specialist in footwear development and production, has embarked on a PLM (product lifecycle management) project to help provide retail customers with end-to-end visibility and connectivity.
---
PTC and Browzwear integrate PLM and 3D tools Beth Wright | 9 Sep 19
Software firms PTC and Browzwear have launched the first native integration between their PLM and 3D tools in a move aimed a improving the efficiency and creativity of design teams, as well as extending the value of 3D throughout the supply chain.
---
PTC to "transform" sourcing with new manufacturing initiative Beth Wright | 7 Jun 19
Software firm PTC has announced a new apparel manufacturing initiative, designed to transform the way products are sourced and manufactured across the industry.
---
PTC unveils new Vuforia augmented reality tool Beth Wright | 3 Apr 19
Software firm PTC has launched a new tool under its Vuforia platform that it says enables manufacturers to not only improve accuracy and speed but also reduce training costs and time to productivity.
---
Are digital design solutions worth the money? Michelle Russell | 26 Jun 18
Apparel brands and retailers are constantly told how digital design technology and solutions like digital storyboarding and PLM can transform the product creation process. But what is the actual business value they bring to your team?
---
How to speed up the product creation process Michelle Russell | 23 May 18
As brands and retailers come under increasing pressure to respond to consumer demand for new trends, slashing time in the development process offers the greatest potential for companies to remain competitive.
---
Lululemon upgrades to latest version of PLM tool Leonie Barrie | 14 Mar 18
Athletic and yoga wear specialist Lululemon has upgraded its PLM software, with additions to deliver greater functionality, an improved user experience and further process efficiencies.
---
How PLM is transforming the way you design, source and sell Michelle Russell | 12 Feb 18
The time between the emergence of a trend and its mass dissemination has shrunk considerably, from one year to three to five weeks, according to the Boston Consulting Group.
---
New online database streamlines material selection Leonie Barrie | 17 Jan 18
A new online materials database has been launched to provide brands and manufacturers with a more streamlined and collaborative way of selecting material samples and swatches – as well as populating PLM data for the product creation process.
---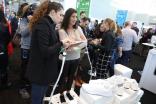 NRF 2018 – Retail technology launches and developments Michelle Russell | 17 Jan 18
Retail's 'Big Show', the National Retail Federation's Annual Convention & Expo, which took place in New York this week, is an annual opportunity for retailers to tap into the latest technologies for improving everything from customer analysis to inventory management. Here we highlight some of the latest launches and developments.
---
PTC updates ThingWorx Studio augmented reality technology Hannah Abdulla | 10 Oct 17
Software firm PTC is giving its Thingworx Studio augmented reality technology a fresh update to help improve time to revenue as well as reduce costs and complexity for its users.
---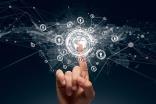 Embracing digital key to survival for industry Michelle Russell | 2 Jun 17
Manufacturers need to embrace digitalisation and completely change the way they sell and produce products if they are to survive, was the message from a recent US technology conference.
---
PTC expands Vuforia platform with remote presence capability Beth Wright | 1 Jun 17
Software firm PTC is to expand its Vuforia platform to include a new remote presence capability for developers, consumers, and businesses.
---
PTC unveils new ThingWorx manufacturing apps Beth Wright | 30 May 17
Software firm PTC has launched a selection of new manufacturing apps based on its ThingWorx Internet of Things (IoT) platform, designed to boost operational performance and simplify digital transformation.
---
PTC and ANSYS develop digital simulation for IoT Beth Wright | 18 May 17
Software firm PTC has partnered with specialist developer ANSYS to develop a platform solution that enables digital simulation for its industrial Internet of Things (IoT) platform.
---
Nexgen utilising ThingWorx for supply chain apps Michelle Russell | 18 Jan 17
Apparel identification and RFID business Nexgen Packaging is to use PTC's ThingWorx Internet of Things (IoT) platform to develop a range of design and delivery solutions for the retail, apparel and footwear industry.
---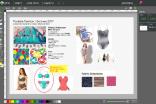 PTC FlexPLM software app aids digital design Beth Wright | 16 Jan 17
Software firm PTC has revealed the latest innovation for its product lifecycle management (PLM) software, a concept management app designed to provide retailers with the tools they need to embrace digital design.
---
PTC FlexPLM software app to improve design efficiency Beth Wright | 11 Jan 17
Software firm PTC has unveiled the first in a series of apps it claims will further enhance its product lifecycle management (PLM) software by boosting workflow and information accessibility.
---
PTC joins SAP PartnerEdge programme Beth Wright | 26 Sep 16
PTC is to make its ThingWorx Internet of Things (IoT) technology available on the SAP HANA platform after joining the SAP PartnerEdge programme as a partner that designs, develops and builds software integrated with SAP solutions.
---
Role-based app to enhance PTC FlexPLM software Beth Wright | 24 Aug 16
PTC has unveiled its first role-based app which it claims will further enhance its product lifecycle management (PLM) software by providing vendors with quick access to product data, improving collaboration with suppliers.
---
MESH01 plans platform integration with PTC FlexPLM Leonie Barrie | 23 Aug 16
MESH01, which provides metric-driven insights for consumer-centric brands, is to integrate with PTC FlexPLM in a move that will provide a single platform to streamline product development and information.
---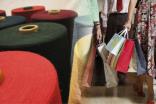 Timelines to plan for a successful PLM project Lee Adendorff | 5 Aug 16
It may sound like tautology, but planning really does work better when well planned. Indeed, planning to implement a planning tool is no small feat, and introducing a product lifecycle management PLM solution to an apparel business has a lifecycle all of its own.
---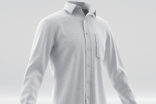 New 3D PLM platform enables faster decision making Michelle Russell | 5 Aug 16
Electronics For Imaging's Optitex software unit has integrated its software with PLM provider PTC, allowing apparel brands to leverage 3D technology to review and validate collections within a few weeks of design.
---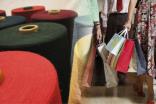 Tools to help choose an apparel PLM vendor Lee Adendorff | 4 Aug 16
Product lifecycle management (PLM) has become so entrenched in modern manufacturing that it has spawned its own academic discipline and a massive body of research. And some common themes are evident when it comes to selecting a PLM vendor.
---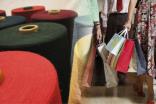 How to determine if PLM is right for your company Lee Adendorff | 3 Aug 16
Companies trying to determine if product lifecycle management (PLM) software solutions are right for them should note that size is not an obstacle; these systems can be useful to businesses of nearly any size.
---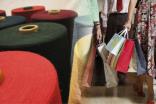 Utilising PLM to fuel growth and fulfil demand Lee Adendorff | 2 Aug 16
Faster time-to-market is perhaps one of the clearest advantages of product lifecycle management (PLM) software, as greater supply chain transparency enables more efficiencies to be made, from the designer's pen to the store shelf. But connecting to other business processes through PLM, such as retail metrics, supplier inventory as well predictive analytics to forecast consumer choices, is opening up an array of new business possibilities.
---
PTC develops smart connected PLM update Michelle Russell | 29 Apr 16
Software firm PTC has launched the latest version of its product lifecycle management (PLM) solution that it says includes role-based apps and ThingWorx platform connectivity for greater speed and efficiency.
1