Tchibo
Apparel and textile industry company news
Latest Articles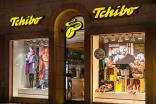 Tchibo makes new commitment to support suppliers Leonie Barrie | 13 Nov 20
Tchibo has become the second major global garment brand to commit to support the economic and social recovery of the global garment industry and the security of workers in its supply chain.
---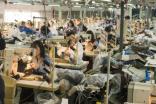 Tchibo says fair fashion an "illusion" without government regulation Hannah Abdulla | 4 Apr 19
German retailer Tchibo is calling on European governments to regulate the textile industry, particularly when it comes to payment of living wages, adding that legislation is necessary for ensuring apparel brands and retailers are carrying out the relevant due diligence across their supply chains.
---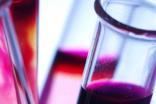 Next and Tchibo latest to join ZDHC group Beth Wright | 18 Dec 18
Retailers Next Plc and Tchibo GmbH are among five new companies and associates to have committed to the Zero Discharge of Hazardous Chemicals (ZDHC) group.
---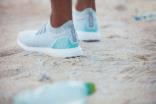 Adidas, C&A, Esprit set out new sustainability roadmaps Leonie Barrie | 23 Aug 18
Brands and retailers including Adidas, C&A, Esprit, Hugo Boss, KiK, Lidl, Primark and Puma are among 116 members of the German based Partnership for Sustainable Textiles who have submitted roadmaps outlining concrete steps to increase sustainability in their textile supply chains.
---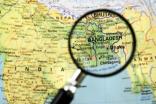 Inditex and H&M among those boycotting Dhaka garment summit Beth Wright | 23 Feb 17
A cohort of leading apparel companies, including Spanish clothing giant Inditex, have withdrawn from the Dhaka Apparel Summit, organised by the Bangladesh Garment Manufacturers and Exporters Association (BGMEA).
---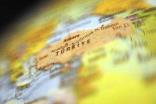 Apparel brands "ignoring" refugee abuse in Turkey factories Michelle Russell | 25 Oct 16
The majority of large apparel brands are ignoring the "endemic" abuse of Syrian refugees in Turkish clothing factories supplying European retailers, a new report has found. 
---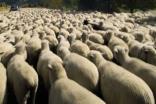 Growing commitment to Responsible Wool Standard Beth Wright | 29 Sep 16
Textile Exchange has revealed more brands and suppliers are pledging their commitment to the Responsible Wool Standard (RWS), taking the total number of brands on board to 15.
---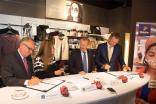 Tchibo strengthens worker rights across the supply chain Beth Wright | 28 Sep 16
Tchibo has become the first retail company in Germany to sign a global framework agreement (GFA) with the IndustriAll Global Union, in a bid to improve working conditions in countries where it sources its merchandise.