Topshop/Topman
Apparel and textile industry company news
Latest Articles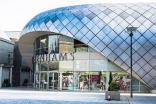 Debenhams to begin wind-down of UK operations Michelle Russell | 1 Dec 20
UK department store chain Debenhams is to begin a wind-down of its operations after JD Sports Fashion, Britain's largest sportswear retailer, ended rescue talks this week and administrators failed to find an alternative buyer for the business.
---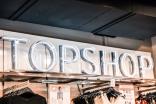 Arcadia Group collapses into administration Hannah Abdulla | 1 Dec 20
British retail tycoon Phillip Green's Arcadia Group has collapsed into administration with 13,000 jobs now at risk.
---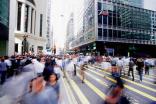 Global retail staff and salary reductions amid Covid-19 – Update just-style | 1 May 20
As the impact of the coronavirus pandemic spreads across the apparel and footwear industry, brands and retailers are moving from store closures to worker lay-offs or furloughs, as well as executive pay cuts. Here are the latest:
---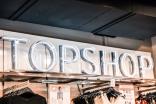 Topshop Topman CEO steps down Hannah Abdulla | 10 Dec 19
The CEO of Arcadia Group's Topman and Topshop brands, Paul Price, has resigned after two years at the helm.
---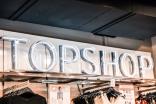 Topshop names Ridley Whittle as new fashion director Beth Wright | 25 Oct 19
UK high street fashion chain Topshop has named former M&S buying director of womenswear, Gillian Ridley Whittle, as its new fashion director. 
---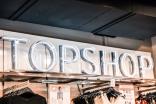 Topshop & Topman blamed for Arcadia's fall from grace Hannah Abdulla | 9 Oct 19
UK high street fashion chains Topshop and Topman are largely to blame for the fall from grace of parent Arcadia Group, say industry watchers, urging the company to prioritise a revamp of the "two-star players" in order to return to profitability.
---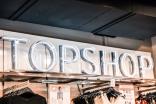 Arcadia Group reveals extent of last year's losses Beth Wright | 6 Sep 19
Arcadia Group, owner of the Topshop and Miss Selfridge brands, swung to a massive loss last year, blaming the challenging global retail market for a slide in sales.
---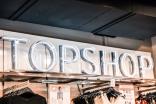 Arcadia Group avoids collapse as CVA gets green light Beth Wright | 13 Jun 19
Arcadia Group has avoided falling into administration after its creditors approved all seven of its Company Voluntary Arrangements (CVAs) – in a move that puts its 1,800 workers and extensive supplier base "on a much firmer footing."
---
Arcadia lowers rent reduction request ahead of CVA vote Beth Wright | 11 Jun 19
Retailer Arcadia Group has revised its rent reductions to a range of between 25%-50% as opposed to previous proposals of 30%-70% ahead of this week's creditors meeting.
---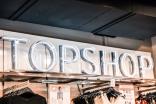 Arcadia postpones CVA vote Beth Wright | 6 Jun 19
Retailer Arcadia Group has pushed back meetings with its creditors which will determine the fate of its company voluntary arrangement (CVA) proposals.
---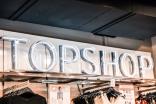 Arcadia Group CVA to close 23 stores – but is it enough? Beth Wright | 23 May 19
Retailer Arcadia Group, owner of the Topshop, Topman, Miss Selfridge, Burton and Dorothy Perkins chains, has today (23 May) announced plans for a company voluntary arrangement (CVA) that will see the company shutter 23 of its stores in the UK and Ireland. 
---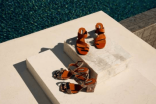 Topshop launches first vegan shoe line Beth Wright | 11 Apr 19
High street chain Topshop has unveiled its inaugural vegan shoe collection, handmade in Spain from materials that are free from animal products.
---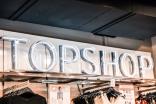 Arcadia Group in FY profit slip Michelle Russell | 24 May 18
Arcadia Group, owner of the Topshop and Miss Selfridge brands, saw earnings slide last year as the retail giant struggled in what has been a challenging period for the high street.
---
Arcadia latest to announce store management shake-up Beth Wright | 29 Jan 18
British retail group Arcadia has become the latest retailer to announce a leadership shake-up at its stores, confirming to just-style it is working to "restructure" its retail management across Topshop and Topman.
---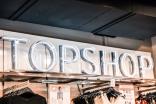 Topshop/Topman to relaunch in Australia Michelle Russell | 29 Aug 17
Fashion retailer Arcadia Group is to relaunch four Topshop/Topman stores in Australia just months after its franchise business fell into administration.
---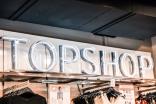 David Hagglund new Topshop/Topman creative chief Beth Wright | 21 Aug 17
Arcadia Group has appointed David Hagglund to the newly-created position of creative director for both Topshop and Topman.
---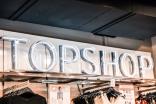 Topshop, Topman names ex-Burberry boss Paul Price CEO Hannah Abdulla | 20 Jul 17
Ex-Burberry chief merchandising officer Paul Price has been appointed CEO for Topshop and Topman.
---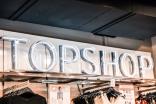 Topshop Australia placed into administration Michelle Russell | 25 May 17
Fashion retailer Topshop Australia has been placed into voluntary administration, putting its nine standalone stores, 17 Mya concessions and online business under review.
---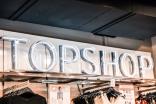 Arcadia faces supply chain disruption amid fresh strikes Michelle Russell | 15 Feb 17
Arcadia's Topshop, Miss Selfridge and Burton Menswear stores could face stock disruption later this month as logistics workers prepare for fresh industrial action with a two-day strike over wages.
---
Topshop reveals China expansion plans Beth Wright | 20 Dec 16
As part of its bid to become a global business, British fashion retailer Topshop has revealed multi-channel expansion plans in China in an expansion of its partnership with e-commerce giant Shangpin.com.
---
Topshop supply chain workers strike over pay Michelle Russell | 8 Dec 16
Topshop owner Sir Philip Green may be in for a turbulent Christmas after the chain's supply chain workers in the UK voted for fresh industrial action. 
---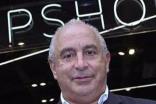 Sir Philip Green blamed for the collapse of BHS Michelle Russell | 25 Jul 16
"What kind of man is it who can count his fortune in billions but does not know what decent behaviour is?" The words of Rt Hon Frank Field MP, chair of the Work and Pensions Committee, will be stark reading for retail tycoon Sir Philip Green after British MPs today (25 July) published a damning report into the collapse of the BHS retail chain.
---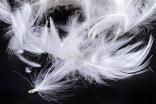 UK retailers go down-free following goose farm probe Beth Wright | 21 Jul 16
A number of UK-based high street brands including Primark, Topshop and Asos, have pledged to keep down out of all their future collections in the wake of an investigation which exposed violations at goose farms in China.
---
Topshop targeting wearable technology start-ups Leonie Barrie | 9 May 16
British fashion retailer Topshop is hoping to discover new wearable technology products that it can sell in its stores after launching a programme to find entrepreneurs with innovative ideas.
---
Arcadia focuses on supply chain as FY earnings climb Michelle Russell | 30 Nov 15
UK retail giant Arcadia Group said ensuring it has a well-audited supply chain will remain a priority as it revealed an increase in earnings for the full year, but a decline in like-for-like sales. 
---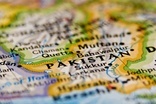 Concerns over Pakistan's garment sector safety Katie Smith | 16 Sep 15
Concerns have been raised over health and safety standards in Pakistan's garment sector, after the roof of a garment factory collapsed killing four workers and injuring 16 others.
---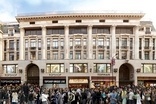 FOCUS: Topshop suffers a setback in Japan Magdalena Kondej | 31 Mar 15
Topshop's bid to be a global player has suffered a setback in Japan, where the retailer shuttered its five stores earlier this year. Here Magdalena Kondej, head of apparel and footwear research at Euromonitor International, looks at the possible reasons why, and asks what happens next?
---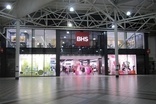 BHS losses weigh on Arcadia FY profit Katie Smith | 25 Nov 14
Wider losses at BHS have resulted in a double-digit slump in annual profit for UK retailer Arcadia.
---
Top stories this week on just-style... Katie Smith | 31 Oct 14
The most-read stories on just-style this week included toxic chemicals found in clothing and footwear sold by nine supermarkets and retailers, wearable technology forecast to be a key trend for 2015, and Topshop teams with Beyoncé for a new street wear line.
---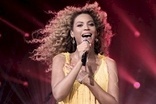 Topshop teams with Beyoncé for fashion line Michelle Russell | 29 Oct 14
American popstar Beyoncé has joined forces with Topshop boss Sir Philip Green to launch a global athletic street wear brand.
1