Warnaco Group Inc
Apparel and textile industry company news
Latest Articles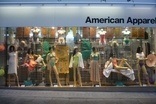 New American Apparel CEO sees solid platform for growth Michelle Russell | 22 Jan 15
Ten days into her new role as American Apparel CEO, industry veteran Paula Schneider sounded a confident note as she told investors and analysts this week that she is ready to build on the solid foundations of the business.
---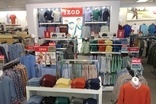 PVH to close Izod retail business Katie Smith | 8 Jan 15
US retail giant PVH Corp is to shutter its Izod men's sports and casual clothing retail business with the closure of 100 stores, blaming an increasingly competitive environment.
---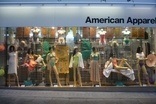 American Apparel fires Charney, names Schneider CEO Michelle Russell | 17 Dec 14
US retailer American Apparel has appointed industry veteran Paula Schneider as chief executive, to replace ousted Dov Charney.
---
Maison Lejaby to shed one-third of its workforce Stuart Todd | 10 Dec 14
Upmarket French lingerie maker Maison Lejaby is to axe one-third of its workforce - around 50-60 workers - blaming the political crisis between Russia and Ukraine for a fall in international sales.
---
Former Maidenform CEO Reznik to join Delta Galil Katie Smith | 5 Nov 14
Former Maidenform CEO Maurice Reznik is to join lingerie, sleepwear and sock manufacturer Delta Galil Industries as CEO of women's intimate apparel for the US and UK, and president of its US segment.
---
Future acquisition opportunities seen for PVH Corp Michelle Russell | 10 Oct 14
Meaningful acquisition opportunities for PVH Corp are likely to present themselves in two to six years time, but they may take the form of bringing existing businesses in house under the Tommy Hilfiger and Calvin Klein banners, analysts believe.
---
US: PVH signs Vandale licensing deal for women's wear Michelle Russell | 11 Jun 14
Apparel giant PVH Corp is to introduce a new range of Warner's and Olga women's wear products to the US and Canadian markets through a licensing deal with apparel importer Vandale Industries.
---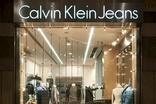 IN THE MONEY: Volatile macro environment unlikely to derail PVH Michelle Russell | 6 Jun 14
Weather issues and a volatile macro environment are unlikely to derail PVH Corp, analysts believe, despite the apparel giant revealing earnings yesterday (5 June) that missed expectations. The company also offered an optimistic outlook for the rest of the year.
---
US: PVH Corp Q1 profit misses analyst expectations Michelle Russell | 5 Jun 14
PVH Corp has revealed first-quarter earnings that missed analyst consensus due to a challenging macroeconomic environment and heightened promotional activity.
---
US: Acquisition costs push PVH Corp to Q4 loss Michelle Russell | 26 Mar 14
Apparel giant PVH Corp has swung to a loss in its fourth-quarter on the back of charges related to its acquisition of Warnaco Group which, conversely, also helped boost sales.
---
INDIA: PVH and Arvind team up on Calvin Klein businesses Leonie Barrie | 24 Mar 14
Apparel giant PVH Corp is teaming up with Arvind in another licensing deal - this time to distribute Calvin Klein Jeans apparel and accessories and Calvin Klein Underwear products in India.
---
US: PVH cuts Q4, full-year revenue forecasts Katie Smith | 13 Jan 14
PVH Corp has lowered its revenue guidance for the fourth quarter and full year, after previously warning of a competitive and highly promotional holiday season.
---
In the money: PVH Corp sees next year as a tale of two halves Richard Woodard | 11 Dec 13
At first glance, the third quarter results announced by apparel giant PVH this week look mostly sound – but significant challenges lurk below the top-line positivity.
---

US: PVH Corp Q3 profit grows on Warnaco acquisition Katie Smith | 10 Dec 13
Apparel giant PVH Corp has recorded a double-digit increase in third-quarter profit, but warned of a competitive and highly promotional holiday season.
---
2013: A year in review - Brand winners and losers Lee Adendorff | 9 Dec 13
Increased costs, quality issues, and weakened demand resulted in job cuts and widened losses for certain retailers in 2013. But overseas expansion, the value of domestic manufacturing, and innovative products bolstered others.
---

Trade deals move ahead in changing US apparel industry Ed Zwirn | 12 Nov 13
Hot topics under discussion at the annual meeting of the rebranded United States Fashion Industry Association (USFIA) included major trade negotiations, and the changing concerns of the US apparel industry.
---
In the money: PVH on track with Warnaco integration Katie Smith | 12 Sep 13
PVH Corp says it is on track with the integration of the Warnaco business it bought earlier this year, despite the fact acquisition costs pushed the apparel giant to a second-quarter loss.
---
US: PVH swings to Q2 loss on acquisition costs Katie Smith | 10 Sep 13
Apparel giant PVH Corp says it remains cautious about the rest of its financial year after swinging to a second quarter loss as acquisition costs offset a hike in sales.
---
US: Silverstein to lead international growth at Perry Ellis Katie Smith | 5 Sep 13
Perry Ellis has appointed Stanley Silverstein as president of international development and global licensing, with responsibility for driving the apparel group's growth overseas.
---
In the money: PVH sees growth after teething issues at Warnaco Katie Smith | 21 Jun 13
Apparel giant PVH Corporation expects to see strong growth at Tommy Hilfiger and Calvin Klein once teething problems with the integration of its Warnaco business are addressed, the group has revealed.
---
US: PVH Q1 profit surges on new acquisitions Richard Woodard | 13 Jun 13
The Warnaco and Tommy Hilfiger businesses drove a 59% surge in underlying first quarter profit at apparel giant PVH, with revenues up 36% on last year.
---
UK: SuperGroup names Schmitt as new international boss Petah Marian | 10 Jun 13
UK brand SuperGroup has appointed Hans Schmitt as its new managing director of international and wholesale as the company continues to focus its efforts abroad.
---
US: PVH to rebrand ck Calvin Klein bridge lines Katie Smith | 14 May 13
Apparel giant PVH Corp is to rebrand its ck Calvin Klein apparel and accessories for men and women to Calvin Klein, with the name featuring on a platinum label.
---
US: PVH raises first-quarter outlook Katie Smith | 30 Apr 13
Apparel group PVH Corporation has raised its first-quarter forecasts on the back of higher-than-expected wholesale shipments and certain tax benefits.
---
just-style's most read stories this week... Petah Marian | 5 Apr 13
The most read stories on just-style this week include a look at apparel software trends, concerns that a recent surge in cotton prices is due to China building its reserves, and PVH's surprise that integration of Warnaco will cost more than initially expected.
---
In the money: PVH surprised by Warnaco lack of investment Petah Marian | 3 Apr 13
Warnaco buyer PVH has expressed surprise at the lack of investment in operating platforms following its acquisition of the company.
---
US: PVH expects profit to be hit by extra Warnaco investment Petah Marian | 28 Mar 13
PVH has lowered its full-year forecasts after discovering that its recent Warnaco acquisition will require more investment than it initially expected.
---
just-style's most read stories this week... Katie Smith | 22 Mar 13
The most read stories on just-style this week include Sainsbury's revealing its general merchanside and clothing business is growing faster than its food division, Lululemon Athletica warning it may lose $20m worth of sales, and PVH planning to cut up to 1,000 jobs after its acquisition of Warnaco.
---
US: True Religion CEO Lubell steps down Katie Smith | 20 Mar 13
Jeffrey Lubell has stepped down as chairman, CEO and creative director of True Religion as the upmarket denim and jeans company continues to explore strategic alternatives.
---
US: PVH to cut up to 1,000 jobs after Warnaco acquisition Petah Marian | 18 Mar 13
Apparel maker PVH plans to make between 900 and 1,000 staff redundant following its US$2.9bn acquisition of Warnaco, which was completed last month.
1
...