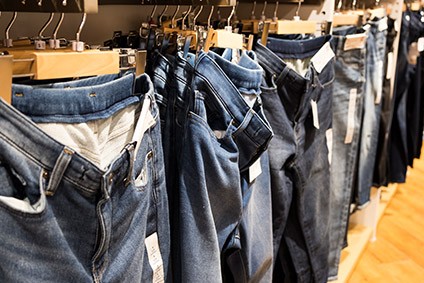 Denim's new sustainable direction
The denim and jeans sector is having to work tirelessly to change perceptions over its sustainability – or lack of it. Here's how change is underway.
---
---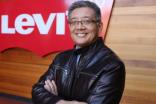 Denim doesn't have to be the bad guy – how Levi Strauss is driving sustainable change 1 Mar 2019
The denim and jeans sector is having to work tirelessly to change perceptions over its sustainability, or lack of it. But change is nigh, promises Michael Kobori, vice president of social and environmental sustainability at Levi Strauss & Co. The company recently expanded its Partnership for Cleaner Textiles (PaCT) programme to four countries in Asia, which has so far delivered 20% savings in water and energy consumption for six key vendors. Next on the agenda is a new target to reach 40% savings by 2025.
---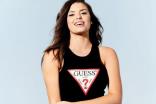 Guess launches green apparel collection with Candiani Denim 26 Mar 2019
Fashion retailer Guess Inc has partnered with fabric producer Candiani Denim to develop a new capsule collection for men and women made with environmentally conscious materials and manufacturing processes. 
---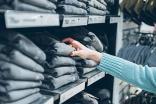 How the high cost of going green is slowing denim's sustainable direction 21 Feb 2019
There has been a marked shift toward more sustainable practices in the global denim industry, from the employment of new finishing technologies that cut water and chemical use to the recycling of post-consumer waste. A speedier move to an all-green denim world is the ideal, but the sector is far from this. The biggest hurdle? No-one is willing to foot the bill. Hannah Abdulla reports.
---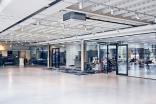 Tommy Hilfiger develops 100% recycled cotton jeans 21 Jan 2019
Tommy Hilfiger is to introduce 100% recycled cotton denim styles in its spring Tommy Jeans collection, thanks to support from parent company PVH's Denim Center in Amsterdam – its first hub in Europe dedicated to setting new standards for producing denim in a faster, more consistent and more environmentally-friendly way. 
---
Vidalia Denim to use Lubrizol sustainable stretch fibres 3 Dec 2018
New US textile maker Vidalia Denim is moving forward on its mission to "build the most efficient and environmentally friendly denim mill in North America" by teaming up with The Lubrizol Corporation as a preferred supplier of stretch fibres in its fabrics.
---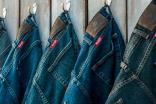 Wrangler first to adopt dry-dyed indigo denim 19 Sep 2018
Jeans giant Wrangler will be the first brand to adopt a new environmentally-friendly indigo yarn dyeing process that uses foam instead of water - eliminating 99% of the water typically used in indigo-dyeing - and has the potential to transform denim manufacturing.
---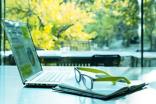 Levi Strauss, Tesco join Green Supply Chain Map 2 Aug 2018
Denim giant Levi Strauss & Co and supermarket retailer Tesco are among the latest companies to join a new online map that claims to be the only tool in the world to openly link leading multinational corporations to their suppliers' environmental performance.
---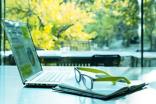 Garmon Chemicals relaunches green chemistry commitment 31 Jul 2018
Garmon Chemicals has reaffirmed its commitment to sustainability as part of a new growth strategy which includes a set of strategic green actions, aimed at increasing transparency and traceability in the company and throughout the industry.
---