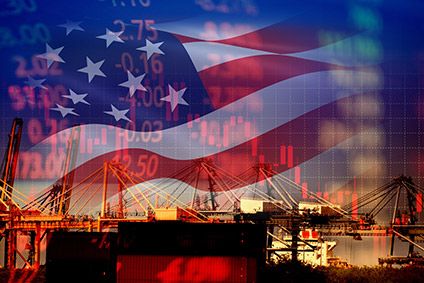 Mitigating the US-China tariff impact
By: just-style
Some brands are mitigating the potential impact of new China tariffs. Here's how...
---
---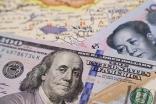 Some brands are mitigating the potential impact of new China tariffs. Here's how 5 Aug 2019
US apparel brands and retailers may be caught between higher costs and rising prices when it comes to navigating an extra 10% tariff on clothing and footwear imported from China from the beginning of next month – but analysts suggest some are managing to mitigate the potential impacts.
---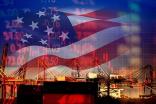 Urban Outfitters shifting sourcing to mitigate China tariffs 10 Sep 2019
US clothing retailer Urban Outfitters has said that rather than resorting to price hikes, its focus will be on sourcing from other countries and negotiating with existing suppliers to mitigate the impact of US tariffs on imports from China.
---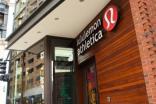 Lululemon ups FY forecast on Q2 sales and profit surge 6 Sep 2019
Canadian yogawear retailer Lululemon Athletica has upped its full-year guidance on the back of a double-digit surge in both earnings and revenue during the second quarter – and says it does not expect the twists and turns of Trump's tariff hikes to have a big impact on the business.
---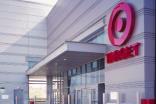 Target coy on suppliers bearing cost of trade war 6 Sep 2019
Target Corp has refused to be drawn into speculation it has asked suppliers to bear the cost of President Trump's new tariffs on imports from China, and says it will not pass the additional costs on to customers.
---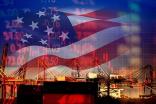 American Eagle Outfitters reduces China production 5 Sep 2019
Retailer American Eagle Outfitters says it is continuing to pull production out of China in the wake of new tariffs introduced on imports into the US – and warns if they increase from 15% to 25% it may be forced to pass the cost on to consumers.
---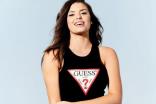 Guess Inc shaking up sourcing in wake of China tariffs 4 Sep 2019
Fashion retailer Guess Inc is looking to reduce its dependency on China as it moves to limit the impact to its business of the newly imposed tariffs on Chinese imports into the US.
---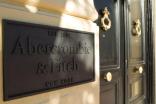 Abercrombie & Fitch trims FY outlook on tariff impact 2 Sep 2019
US fashion brand Abercrombie & Fitch has moved to quell concerns about the impact the ongoing trade war between the US and China, along with Britain's exit from the European Union, could have on its business – despite lowering its full-year gross profit forecast.
---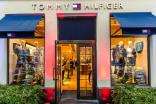 PVH slashes outlook amid trade tensions 30 Aug 2019
Calvin Klein owner PVH Corp has slashed its full-year outlook for the second time in under a year, attributing the move to the ongoing trade war between China and the US, and protests in Hong Kong.
---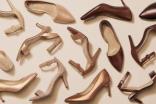 Caleres confident in steps to minimise tariff risk 28 Aug 2019
US footwear company Caleres says it is confident in the steps it is taking to navigating the impact of US tariffs on China imports, despite sourcing much of its product from the Southeast Asian giant.
---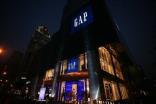 Gap works to mitigate tariff threat as Q2 profit tumbles 23 Aug 2019
US specialty apparel retailer Gap Inc has reported another fall in comparable sales for the second quarter with negative results across nearly all segments of the business – and says it continues to closely monitor tariff discussions with contingency plans in place ahead of the upcoming List 4 tariffs.
---
Wolverine Worldwide mulls plans to move more production out of China 19 Aug 2019
Footwear company Wolverine Worldwide is confident steps it has taken in relation to rising tariffs on footwear from China will limit the financial impact to its business.
---
Renegotiate prices now to cut China tariff impact 19 Aug 2019
Importers are being advised that they have just weeks to renegotiate prices with their vendors if they want to minimise the impact of new tariffs on imports from China.
---
Weyco outlines plans to offset China tariff impact 16 Aug 2019
US footwear maker Weyco says it will look to mitigate the impact of proposed tariff increases on imports from China through wholesale price hikes and cost reductions from its suppliers.
---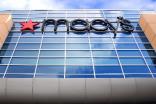 Macy's working with suppliers to mitigate tariff impact 15 Aug 2019
US department store retailer Macy's has no plans to increase its prices on any items affected by President Trump's latest tranche of tariffs, according to CEO Jeff Gennette.
---
Co-production can offset new US tariffs on China goods 17 May 2019
As the trade war between the US and China heats up, companies looking for ways to avoid or mitigate the additional tariffs the US may impose on virtually all imports from China – including apparel and footwear – could turn to co-production.
---