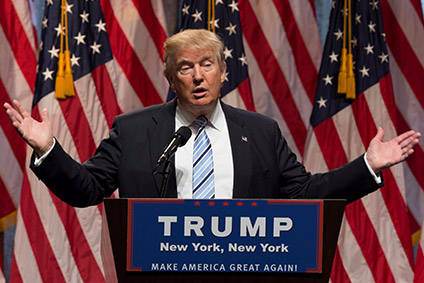 What a Trump presidency might mean for apparel
Global markets were thrown into disarray after Donald Trump was elected as the 45th president of the United States. The win is also likely to mean that international trade deals such as the Trans-Pacific Partnership (TPP) fall by the wayside.
---
---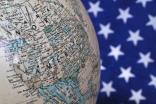 Trump trade policy – Who knows what he'll do? 15 Nov 2016
Norma Rae has had her revenge: the working class in America just elected Donald Trump as the country's 45th president, writes Robert Antoshak, managing director at Olah Inc. For his supporters, Trump's soundbites resonate, but how will they be enacted? he asks. That's far less clear.
---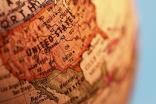 US policy shift could dampen trade and investment 22 Nov 2016
A more insular climate in the US would likely drive growth in "onshoring" of manufacturing and jobs – a move that would hit Mexico and Central America the hardest due to their reliance on exports, a new report says.
---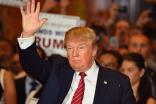 Trump to pull US from TPP on first day in office 22 Nov 2016
US president-elect Donald Trump says he will take steps to withdraw from the proposed Trans-Pacific Partnership (TPP) free trade deal on his first day in the White House.
---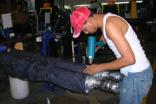 Latin American makers nervous over Trump victory 15 Nov 2016
Donald Trump's election as the next US president is putting Mexico and other Latin American nations on tenterhooks as they wait to see if he is true to his campaign pledges to reboot the North American Free Trade Agreement (NAFTA) and impose tariffs of 35% on items produced in Mexico.
---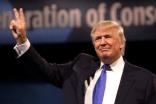 TPP is not going to happen in a Trump administration 10 Nov 2016
International trade deals, particularly the Trans-Pacific Partnership (TPP), may well fall by the wayside following the upset victory of Republican Donald Trump for the US presidency, participants at the 28th Apparel Importers Trade & Transportation Conference warned yesterday (9 November).
---
US retailers say ready to work with new president 9 Nov 2016
US retailers have indicated their willingness to with president-elect Donald Trump and the new Congress on a "pro-growth, pro-jobs agenda."
---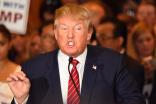 The Flanarant – Why Trump will be true to his trade threats 9 Nov 2016
US president-elect Donald Trump used the campaign train to set out his stance on trade issues. Instead of dismissing this as bluff and bluster, Mike Flanagan believes he will stay true to his word to impose restrictions or higher tariffs on imports – leading to massive long-term uncertainty.
---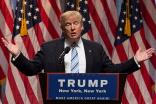 What might a Trump presidency mean for apparel? 9 Nov 2016
Global markets have been thrown into disarray today (9 November) after Donald Trump was elected as the 45th president of the United States, in a shock result that confounded opinion polls pointing to a narrow win for Hillary Clinton.
---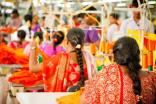 The Flanarant – Why voters don't want more global supply chains 19 Aug 2016
Mike Flanagan spent the first six months of 2016 campaigning to stay in the EU. Not once, he writes, did I hear my opponents – or anyone in Britain's new, Brexit-friendly government – say they wanted to reject global integration or repudiate over 30 years of globalisation.
---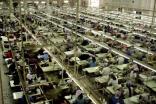 Textiles – the spear of globalisation and a world divided 1 Aug 2016
In today's hyper-charged political and economic environment, Britain's vote to turn away from the EU may be a one-off occurrence – or it may be a harbinger of the future. Should Trump become president, the rejection of globalisation on both sides of the Atlantic can only spell trouble for retailers and their multinational supply chains, writes Robert Antoshak, managing director at Olah Inc. 
---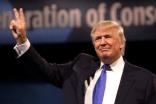 Trump's China tariff makes for a self-serving sound-bite 17 Jun 2016
Taking a closer look at threats by Donald Trump to slap steep tariffs on US imports from China, Robert Antoshak, managing director at Olah Inc, believes they would batter Chinese exporters but not take them out of the market entirely. In fact, he concludes, all the Republican presidential front-runner's plans would do is accelerate the move out of China that is already underway.
---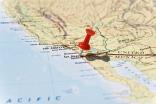 Mexico textile sector worries over TPP and Trump wall 22 Mar 2016
Mexico's textile sector is eyeing growth of 4% this year but faces looming threats including the Trans-Pacific Partnership (TPP) and Donald Trump's proposal to barricade its US border – which some executives estimate could trigger $2bn in annual trade losses.
---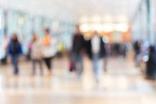 How US retailers are Trumped by their customers 22 Jan 2016
Economic inequality was a major contributor to the recent lacklustre US holiday retail sales, suggests Robert Antoshak, managing director at Olah Inc. He also believes the apparent rise of Donald Trump in the American presidential race goes hand-in-hand with the decline of America's working class – and with it, the ability of a large segment of the public to purchase clothing.
---