In-depth apparel and textile sourcing features
By giving our journalists the freedom to write about subjects in more depth, these longer reads offer a deeper look into the big issues the apparel and textile industry is facing along with extra background coverage, statistics, and comment.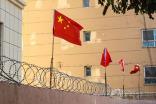 Opinion: We must care more about forced labour in China and beyond 29 Apr 2021
The world has responded slowly to China's human rights abuses in Xinjiang, but at least they are receiving attention, unlike similar issues in less high-profile countries.
---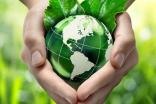 US, UK, EU – Comparing the new 2030 climate targets 28 Apr 2021
The world has seen a flurry of new emissions reduction targets for the next decade this month, thanks to the climate leaders summit organised by US President Joe Biden. The most head-spinning was the UK's announcement of a 78% cut to carbon emissions by 2035, compared with 1990 levels.
---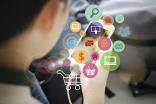 Social commerce – The virtual shopping stroll with friends 2 Mar 2021
When asking consumers what they miss most during lockdown, shopping with friends on a Saturday afternoon is surely among the answers. And it is not just about the shopping, but also about the social activity that goes along with it. Interacting with friends, having them pick out pieces we may have never seen. But what is the alternative? Virtual strolling.
---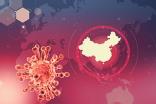 Timeline – How coronavirus is impacting the global apparel industry – FREE TO READ 26 Feb 2021
Since the coronavirus (Covid-19) outbreak began in China at the end of 2019, its impact has been felt across the global apparel and textile sector. just-style's timeline shows how the pandemic is evolving – and will be updated as developments unfold.
---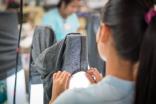 Here's why companies source apparel from Myanmar 5 Feb 2021
With Myanmar in the spotlight following this week's military coup, Dr Sheng Lu, associate professor in Fashion and Apparel Studies at the University of Delaware, takes a look at the country's clothing industry and export trends.
---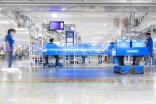 Outlook 2021 – What next for apparel sourcing? 18 Jan 2021
How is the sourcing landscape likely to shift in 2021, and what can apparel firms and their suppliers do to stay ahead, remain competitive and build resilience for the future? Reimagining apparel supply chains and ramping up investments in technology and digital tools to help mitigate risk, speed up production and reduce costs are key, experts say. Also top-of-mind are rewriting the rules on buyer-supplier relationships, end-to-end visibility, and a renewed push for sustainability and carbon neutrality.
---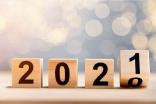 Outlook 2021 – Apparel industry challenges and opportunities 14 Jan 2021
2021 should be a year of winners and losers. The fallout from the coronavirus pandemic means there will be continued volatility, uncertainty, complexity and ambiguity, with fewer retail brands, stores and malls. The winners will be those companies that communicate purpose, deliver new value, and adapt to this new normal, according to executives consulted by just-style.
---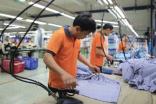 Which apparel sourcing factors matter the most? 7 Jan 2021
From capacity to price, stability, sustainability and quality, various sourcing factors affect the choice of apparel sourcing destinations. But which matter most to fashion brands and retailers? And what's the secret of becoming a preferred sourcing base? Emma Davis and Sheng Lu from the University of Delaware take a look.
---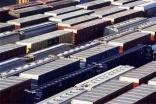 US-China tariff war – The textile and apparel hit-list updated 4 Jan 2021
Amid the rapidly shifting goalposts of the US-China tariff war and the addition of punitive duties on textiles and apparel imported into the US from China, we've taken an updated look at the latest actions and the products on the hit-list.
---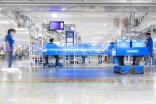 Micro-factories – The on-shore solution for a digital world 23 Dec 2020
Micro-factories can help retailers win in the battle of mass customisation and also bring some fashion manufacturing closer to customers, says Roit Kathiala. Here he sets out their advantages in speed-to-market, flexibility and even cost-competitiveness.
---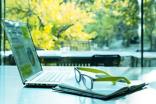 UN Fashion Charter for Climate Action – Signatories so far 29 Oct 2020
The UN Fashion Industry Charter for Climate Action (UN Fashion Charter) is an industry-wide initiative to collectively address the climate impact of the fashion sector across its entire value chain. Signatories commit to reducing aggregate greenhouse gas emissions through their global supply chains by 30% by 2030, and to not installing new sources of coal-fired heat or power generation in tier 1 and tier 2 factories and mills by 2025.
---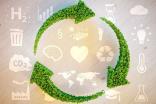 Tackling greenhouse gas emissions in fashion supply chains 28 Jul 2020
The fashion industry is one of the biggest contributors to global carbon emissions – making it imperative that fashion supply chains find more environmentally friendly ways of operating. The journey starts with the first step of understanding and measuring the impacts, as Roit Kathiala explains.
---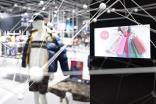 AI in the fashion industry – The next big thing or one step too far? 13 Jul 2020
Artificial intelligence (AI) is everywhere at the moment. Much of this is focused around data analytics – crunching business numbers at ferocious speed and as frequently as possible. It is being discussed in terms of its impact on business, employment and human rights across all industries. But in the context of fashion brands and fashion retail, what has it to offer business decision-making? asks Malcolm Newbery.
---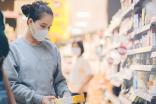 Retail forecasting helps planners to navigate pandemic 1 Jul 2020
Retail planners need an agile approach to see them through a pandemic, with artificial intelligence and machine learning techniques among the tools to help make the best decisions at every stage from initial response to recovery.
---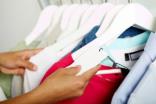 Garments on Hangers – Strategies for a digital world 22 Jun 2020
"To hang or to box" is a question that has long been debated within the fashion retail supply chain. With companies now emerging from the coronavirus pandemic looking to reconfigure their supply chains to withstand future disruptions, the way garments are moved from factory to consumer is a critical consideration as the industry pivots to a digital future – Roit Kathiala decodes.
---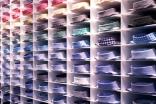 How colour can play a key role in reducing textile overdevelopment 19 May 2020
Many apparel brands struggle with overdevelopment, leading to wasted time and effort. For brands looking to overcome this, colour is an important consideration, explains Dustin Bowersox, market manager for textiles and apparel at Datacolor.
---
Taking to the cloud to boost fashion innovation 4 May 2020
Adopting PLM as a cloud service can provide a foundation for the further digitalisation of product design and development processes, enable greater innovation, drive more value from the business and support business growth, says Andrew Dalziel, senior director, Industry Strategy, Infor.
---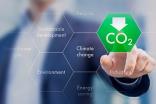 Sustainable supply chains – A force for real change 30 Apr 2020
The supply chain has the potential to be the single biggest force for change in the sustainability of the global fashion industry. Here Roit Kathiala sets out steps to transform supply chain ecosystems for maximum impact.
---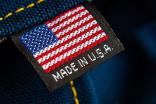 'Made in the USA' textiles and apparel – Key production and export trends 29 Apr 2020
'Made in the USA' textiles and apparel have attracted growing attention in recent years amid the escalating US-China trade war, the rising cost of imports, and consumers' increasing demand for speed to market. But where are these mills based, what are their production and supply chain strategies, and the key export trends? Kendall Keough and Dr Sheng Lu from the University of Delaware take a look at the data.
---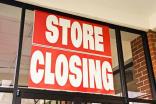 What's the future for fashion retail after coronavirus? 8 Apr 2020
In just a few short weeks our industry has been turned upside down by the global spread of coronavirus. The question now is what will fashion retail be like when the pandemic is over? Here, Malcolm Newbery shares his thoughts on life after Covid-19.
---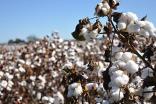 How forensic science can assure cotton supply chain integrity 7 Apr 2020
Faced with widespread concerns over the complex issue of forced labour in cotton supply chains, taking steps to verify product integrity is more important than ever. Forensic science is a key tool in this quest for certainty, with tests of the product proving a reliable way of confirming its origin, and flagging suspicious items for further screening and monitoring – as MeiLin Wan, Judy Murrah and John Jasper explain.
---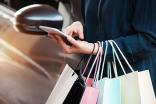 Some untold truths about fast fashion 20 Mar 2020
Love it or hate it, fast fashion is the great success story of the contemporary apparel industry with a value system centred around inclusivity, representation, gender-neutrality, body positivity and racial equality. But as the the visual virtual world tightens its grip, fast fashion's future may not be as unwavering as it initially appears.
---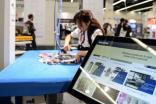 Micro-factories – The future of fashion manufacturing? 7 Feb 2020
The globalisation of fashion supply chains has seen fashion manufacturers in developed high wage countries lose business to larger scale suppliers in lower cost countries. But the trend towards digitisation and mass customisation means micro-factories close to customers will be a key component in the future of fashion manufacturing, according to Roit Kathiala – with benefits including speed-to-market, flexibility and a lower carbon footprint.
---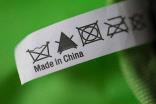 China sourcing – Fall of the dragon and rise of the rest 15 Jan 2020
As the tariff war rages between US and China, the key question facing many apparel companies sourcing from China is: Where to go next? The problem is real, but shifting supply chains is easier said than done, writes Roit Kathiala.
---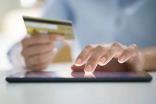 The high price of retail returns – and how data can help 8 Jan 2020
There's no escaping returns, but trying to change customer behaviour risks losing sales altogether. The trick is for retailers to manage the process more efficiently to minimise lost profits. Georgia Wickes and Hamish Wilson, of change management specialist Newton, explain the returns conundrum and how retailers should embrace the changing consumer landscape to ensure supply chains are fit for the future.
---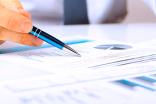 Why basic cost sheets don't work for clothing companies 17 Dec 2019
The basic garment cost sheet is a breakdown of costs for each material and step. But retailers and brand customers do not care about supplier costs – and the factories have nothing to learn from them, says David Birnbaum. Instead, he suggests data is the tool to make the best decision.
---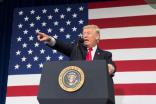 Timeline – Trump's track record on trade – Update 16 Dec 2019
Since President Donald Trump took office in January 2017, his administration has been busy fulfilling major campaign promises on trade policy – much to the concern of US fashion brands and apparel retailers. To keep abreast of developments, Dr Sheng Lu, associate professor in the Department of Fashion and Apparel Studies at the University of Delaware, has compiled a timeline of all the key milestones so far.
---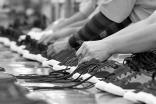 UK fashion manufacturers must consolidate or die 13 Dec 2019
In Britain there are too many small clothing and footwear manufacturers making too little money. It is time for the sector to take a leaf from the German market and realise that for many it is merge or die.
---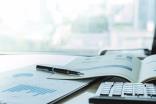 Business Transformation – How to move beyond the buzzword 10 Dec 2019
'Business Transformation' is a current buzzword not thought through carefully by many who use the term. If this is to be more than just internal cost cutting and wishful top line improvements, it has to mean "stop doing the things the company does badly and loses money on," writes Malcolm Newbery.
---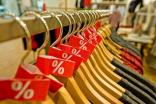 How to cut costs in a fashion business – Who decides and where? 13 Nov 2019
No one enjoys implementing cost cuts. They are an admission that the business has got out of control. But many of us have had to do it at some time or another, writes Malcolm Newbery, who explains some of the methods and tools used to decide – and then take – unpleasant actions.
---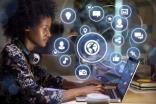 Fashion @ Speed of thought – The digital supply chain 22 Oct 2019
The fashion industry has never been kind to the undisciplined, the slow-moving or the slow evolving. Customers change their preferences seemingly as fast as they can scroll through their Instagram feeds. Once-hot brick-and-mortar clothing retailers, of which there is a long list, are worth just a fraction of what they once were. So where does this leave the fashion supply chain of the future? Roit Kathiala takes a look.
---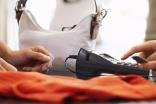 Profitability benchmarking for fashion management 8 Oct 2019
This is the first of a series of three in-depth articles focusing on how a fashion company can convince external stakeholders (investors or banks) and indeed itself (directors, management and staff) that the targets set out in budgets and range plans are both fair and achievable.
---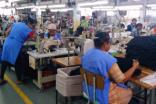 Challenges for sub-Saharan Africa as an apparel sourcing hub 20 Sep 2019
Despite the much discussed potential of sub-Saharan Africa as an apparel sourcing hub, the region still has a long way to go before it can play a more significant role in the supply chain. Here Dr Sheng Lu, associate professor in the Department of Fashion and Apparel Studies at the University of Delaware, sets out some of the challenges. 
---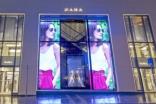 How garment factories can become retailers – Part 2 15 Aug 2019
The first of a two-part series looking at 'Why garment factories should move into retail' discussed some of the fears and concerns facing manufacturers and suppliers. Now, in the second instalment, Emma Birnbaum proposes two retail models that could help augment and redefine their operations. 
---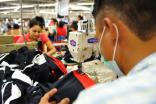 Why garment factories should move into retail – Part 1 12 Aug 2019
Sourcing and manufacturing are no longer enough to fuel apparel company and industry growth. In the first of a two-part series, Emma Birnbaum sets her stall on why factories should become retailers.
---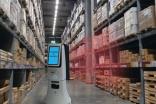 Three steps to the next generation of warehouse operations 4 Jul 2019
The next generation of warehouse operations can not only deliver new levels of retail profitability, but can stop margin erosion in its tracks. Craig Summers, UK managing director at Manhattan Associates, looks at steps retailers can take to make their warehouse operations succeed.
---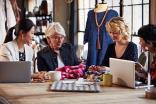 Why design-to-cost is your trojan horse 4 Jun 2019
How can the world of fast fashion exploit lessons gleaned from the automotive industry? The answer lies in design-to-cost, says Dominic Jephcott, co-founder and managing partner of management consultancy Vendigital.
---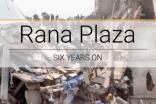 Rana Plaza six years on – A time for reflection 24 Apr 2019
On the sixth anniversary of the Rana Plaza building collapse in Bangladesh, just-style has taken a step-by-step look at the changes that have been made to improve worker and building safety within the country's ready-made garment industry.  
---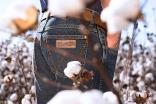 Activating brand purpose – and putting it to work at Wrangler 23 Apr 2019
Over the last few years, there's been a lot of compelling information demonstrating the importance of a brand or organisation's purpose. Just like mission, vision, and values before it, purpose is gaining in critical mass as an organisational architecture trend. Here, Roian Atwood, director of sustainability for Wrangler and Lee jeans, discusses the methodologies involved in discovering brand purpose – and how it was put into practice at Wrangler.
---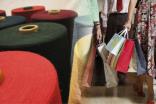 Applying the latest digital technologies to fashion product development 12 Apr 2019
There are a number of steps fashion industry executives can take to expedite design and development, stay at the forefront in an increasingly competitive landscape – and ultimately get a good night's sleep. Andrew Dalziel, senior director, Industry Strategy, Infor, explains.
---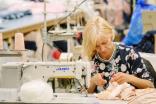 Re-shoring – Has its time finally arrived? 10 Apr 2019
Cost and time are the two big factors influencing off-shore versus domestic sourcing decisions. But other issues also come into play, such as ethics, sustainability, and patriotism. Here industry consultant Malcolm Newbery weighs up the arguments for and against, with a look at two companies in the US and UK who are surviving and prospering from re-shoring.
---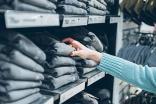 Five ways to get a good fit to boost jeans sales 10 Apr 2019
The global jeans market is set to become a US$59.46bn opportunity by 2022. But with so much choice available, how can jeans brands and retailers remain relevant to the consumer? Specialist consultancy Alvanon has put together a 'cheat sheet' for brands, summarising the top five ways to execute great, consistent fit.
---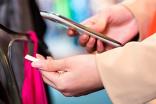 How to balance colour quality, brand loyalty and cost 27 Mar 2019
Getting colour right while simultaneously managing costs can be an unexpected challenge for digital-native brands moving into brick-and-mortar territory. Here are some of the considerations retailers and brands need to make in order to balance customer colour experiences in-store, at-home and online.
---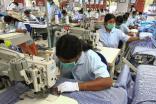 From Field to Shelf – Using data to rank top apparel supplier countries 14 Feb 2019
In a changing and uncertain world, data across a range of metrics for individual production countries has a key role to play in decision-making. Here Robert Antoshak, managing director at Olah Inc compares labour, production and import prices across the top 25 suppliers of apparel.
---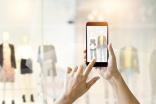 How suppliers can find new customers in these trying times 8 Feb 2019
Many of the apparel industry's retail stalwarts no longer have the the agility to evolve – or the volume of business to keep progressive factories and suppliers afloat. Yet there are countless new customers out there for those manufacturers ready to launch themselves into the future. It's just a case of knowing where to look, writes Emma Birnbaum. 
---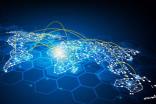 Why tariff barriers remain a key challenge for apparel sourcing 29 Jan 2019
The average import tariff rate for clothing products worldwide stood at 17.0% in 2018 – almost twice as high as the rate for all manufactured goods combined. And as Dr Sheng Lu, associate professor in the Department of Fashion and Apparel Studies at the University of Delaware, explains, the costs and complexities pose major challenges for apparel sourcing. 
---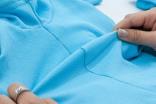 Calculating the cost benefits of supplier value added services 9 Jan 2019
As brand and own-label customers continuously try to lower their costs – often pushing them back up the supply chain to the supplier – industry consultant Malcolm Newbery offers advice on how manufacturers can fight back by adding value, and how to quantify the cost and benefits of each additional service.
---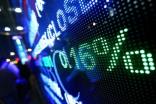 How do apparel sourcing shifts impact the bottom line? 19 Dec 2018
It's no secret that apparel sourcing is in a constant state of flux. But what is less well documented is how strategies have evolved over the past few years – and their financial implications. Jillian Luetje and Sheng Lu from the University of Delaware have analysed the annual reports of the 50 largest US-based apparel companies to find out.
---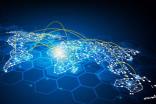 Sourcing decision making – Why low cost alone is not the answer 13 Dec 2018
How to build your own Balanced Scorecard, for your own business circumstances, and your own product categories with help from re:source by just-style.
---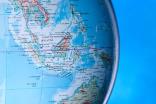 How regional supply chains are shaping world textile and apparel trade 23 Nov 2018
Textiles and apparel are, without a doubt, global industries. However, analysis by Dr Sheng Lu, associate professor in the Department of Fashion and Apparel Studies at the University of Delaware, based on the re:source by just-style sourcing tool and data from UN Comtrade, suggests world textile and apparel trade is also becoming more regional. 
---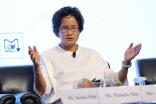 Digitisation is key to upgrading Asia's fashion factories. Just do it responsibly, says Fung Group's director of sustainability 14 Nov 2018
Digital technologies, robotics and artificial intelligence are starting to bring more speed, efficiency and transparency to apparel supply chains – but less well documented is their potential impact on job losses and social unrest, especially in Asia. It's a balancing act that Pamela Mar weighs up in her roles as director of sustainability at the Fung Group and EVP of Supply Chain Futures for the Fung Academy, as she tells just-style.
---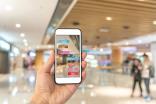 Pricing, sourcing and stock control in a multi-channel world 7 Nov 2018
No one can deny that the fashion industry is now operating in a multi-channel world. But when it comes to managing this approach, it seems there is no unanimity of best practice – and often no best practice at all – on the three key issues of multi-channel pricing, sourcing and stock control. Malcolm Newbery unravels some of the complexities.
---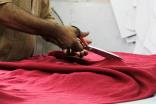 How to make informed decisions on sourcing strategy – it's easier than you think 2 Nov 2018
Developing informed sourcing decisions can be a laborious and time-consuming process. Here we show how re:source by just-style can be used to quickly analyse five of the biggest low cost exporter countries as a starting point to setting a future sourcing strategy.
---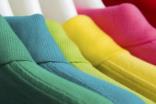 How to manage the hem and haw of inventory 19 Oct 2018
As consumer buying habits and demands become ever more complex, inventory management is key to ensuring companies can quickly respond to any fluctuations in customer demand and maintain the flow of product availability.
---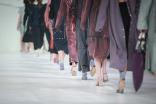 What 'see now, buy now' means for the fashion supply chain 10 Oct 2018
A phenomenon is exciting and confusing the fashion world in equal measures. 'See now, buy now' promises consumers they can have the garments they see on designer catwalk shows instantly. No need to wait. But is it a mould-breaking departure for the industry or a bit of marketing publicity? And what does it mean for the supply chain?
---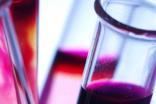 Counteracting rising costs with digital colour measurement 9 Oct 2018
The price of dyes and chemicals is rising – bringing with it worry and uncertainty for the textile industry. One solution is to move to digital colour measurement technology – which can help counteract the cost.
---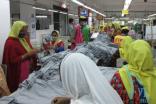 Who has signed the Bangladesh Transition Accord – Update 20 Sep 2018
192 companies have now signed the '2018 Accord' or 'Transition Accord' Bangladesh worker safety pact – with Holland House Fashion and ICA Sweden among the latest to commit. Here we list the signatories so far.
---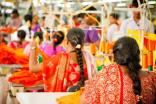 How to build a balanced apparel sourcing strategy 10 Sep 2018
A balanced scorecard approach is key to helping supply chain managers make the best decisions around where in the world their garments are made, based on at least 10 factors ranging from cost to speed to market. Here, industry consultant Malcolm Newbery offers advice on how to achieve a balanced sourcing strategy.
---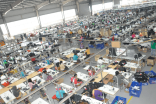 How labour costs compare across 25 top supply countries 5 Sep 2018
It takes more than cheap labour to produce competitively priced clothing – and the re:source by just-style online sourcing tool lets us quickly measure and compare how labour costs stack up for the world's top 25 clothing supply countries.
---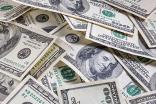 Successful price negotiation in global apparel sourcing 16 Aug 2018
Price negotiation is a critical, and often stressful, aspect of apparel sourcing – but it is also integral to the health of any brand's bottom line, so getting it right is crucial. Here industry consultant Malcolm Newbery offers some key tips in negotiation tactics.
---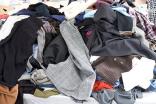 Why is the used clothing trade such a hot-button issue? 2 Aug 2018
Apparel exports from Rwanda to the United States lost their duty-free benefits under the African Growth and Opportunity Act (AGOA) after the country refused to lift a policy that effectively bans imports of used clothing. Here, Shannon Brady and Sheng Lu from the University of Delaware offer some insights into world used clothing trade – and share their thoughts on why it deserves more attention.
---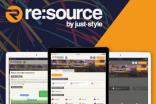 re:source – the future of apparel sourcing starts here 23 Jul 2018
What has 26 million rows of data, more than 90+ trade agreements, in-depth profiles of the world's top 25 garment producing countries, and 20 years of clothing trade data? Answer: the new re:source suite of apparel sourcing tools developed by the team here at just-style. And best of all? It's now live.
---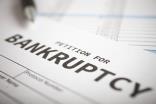 What should suppliers do when retailers go bust? 12 Jul 2018
Difficult trading conditions on the high street, increased online competition, rising costs and low consumer confidence are pushing retail bankruptcies to record-highs. Yet while the store closures and redundancies are widely reported, the fallout is also reverberating further along the supply chain.
---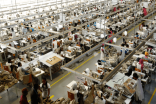 Who pays for a higher wage for garment factory workers? 28 Jun 2018
Despite ongoing statutory minimum wage rises in a number of countries and their provinces, there continues to be a disconnect between buying departments and compliance teams when it comes to costing labour in price negotiations. So who should pay for a minimum wage increase? Two industry experts share their thoughts.
---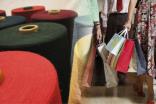 How to unlock the value of time in your supply chain 14 Jun 2018
A metric has been developed to help textile and apparel supply chains evaluate the value of time in product development, merchandising and sourcing decisions. The model is aimed at brands and retailers searching for ways to increase full-price sell-through or grow profit, as Vaughn Jordan, deputy director at Cotton Council International, explains.
---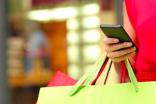 Faster fashion – How to shorten the apparel calendar 29 May 2018
To get new styles into stores more quickly, fashion companies must improve internal collaboration, tap into consumer insights, and start to digitise the value chain, according to insight from McKinsey.
---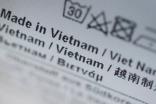 Can Vietnam reach its apparel export potential? 24 May 2018
Vietnam's clothing exports have surged over the past decade, and the country is widely seen as the 'next China' for apparel sourcing. But despite optimism for further expansion under the upcoming CPTPP and EVFTA trade pacts, buyers should instead prepare for limited growth.
---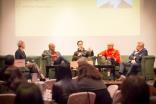 Why digitisation is the smart approach to quality 17 May 2018
Digitising the quality process at Helly Hansen and VF Corporation is disrupting the traditional concept of quality control – and paving the way for a move from inspection towards in-process quality management.
---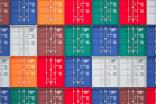 EU textile and apparel trade – four key things to know 3 May 2018
Based on an analysis of Eurostat data, Dr Sheng Lu, assistant professor in the Department of Fashion and Apparel Studies at the University of Delaware provides a big-picture overview of the state of the EU textile and apparel industry and trade. Understanding these critical patterns is key to helping companies better explore the region's huge sourcing and market access opportunities.
---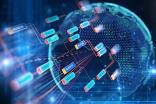 Can blockchain transform the apparel supply chain? 12 Apr 2018
Blockchain is the big buzzword in business circles at the moment, and a string of blockchains is evolving to disrupt the sourcing and retail landscape. But what is blockchain, how do these chains work and can they really revolutionise the fashion industry? Here we take a closer look.
---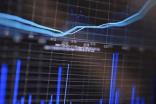 What's best for business – Family firms vs public companies 2 Mar 2018
Why are family-run firms prospering while traditional professionally-run multinational corporations are failing? David Birnbaum suggests the best examples of the contrast between the two are to be found within the global garment industry.
---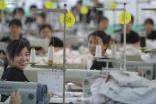 Four key patterns in US apparel imports 1 Mar 2018
What do the changing dynamics of US apparel imports reveal about the shifting sourcing and supply chain strategies of US fashion brands and retailers? Dr Sheng Lu, assistant professor in the Department of Fashion and Apparel Studies at the University of Delaware, takes a look.
---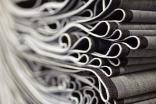 Where are the world's key sources of denim fabrics? 15 Feb 2018
What are the key sources in the world supply of denim fabrics? In particular, which countries play a major role in the trade of this essential material? And do global trade flows offer an insight into possible future trends? Robert Antoshak, managing director at Olah Inc, takes a look at the data.
---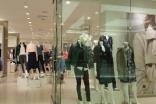 Machine learning – The intelligent way to grow margin 29 Jan 2018
Profits and gross margins are under pressure for fashion retailers. But could Artificial Intelligence (AI) hold the key to optimising markdowns and unlocking value in the supply chain?
---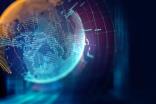 Four stages on the road to digital transformation 19 Jan 2018
More businesses are making meaningful progress towards the goal of becoming digital enterprises. But while digital transformation pushes brands to innovate from the bottom up, change needs to begin at the top.
---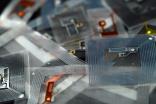 Technologies transforming key points of the supply chain 10 Jan 2018
Adopting new technologies has become critical in organisations across all industries to help improve process efficiency, effectiveness, and boost performance. Here are some with the potential to revolutionise key points of the apparel retail supply chain.
---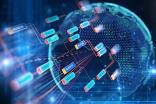 Digitalisation – Fear or opportunity for fashion and footwear? 21 Dec 2017
With increasing pressure to deliver on speed, customisation and transparency, the apparel industry is waking up to the importance of embracing digitalisation as an integral part of its business strategy and operations. Here just-style takes a look at its impact on the sector, the challenges and opportunities of investing in digital, and its future.
---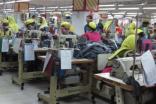 5 key trends in world textile and apparel trade 14 Dec 2017
Based on an analysis of the latest World Trade Organization (WTO) data, this article identifies five key trends in world textile and apparel trade and assesses their future implications.
---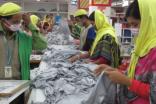 Tackling sexual harassment in the garment industry 8 Dec 2017
High-profile cases involving Hollywood, the media and political figures have exposed a global crisis of workplace sexual harassment. And garment workers are among the most vulnerable, says Aruna Kashyap, a lawyer who works for Human Rights Watch.
---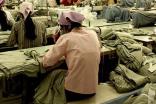 Chasing cheap garment prices is no longer enough 4 Dec 2017
Retailers need to move away from an obsession with sourcing costs and focus instead on reinventing their operating model to unlock trapped value in their supply chains.
---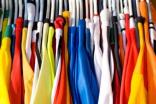 Strategies to survive in a declining apparel market 5 Oct 2017
Surviving in a declining market is the biggest challenge for the discount/mass-market retailers and suppliers of commodity products such as basic T-shirts, hoodies or cotton men's shirts. David Birnbaum believes it is time to stop negotiating and bring in the engineers.
---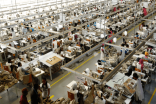 Five key buying practices that put pressure on suppliers 29 Sep 2017
One relatively under-explored aspect of global supply chains is how buyer purchasing practices can put pressure on suppliers in terms of timeline, prices and delivery – and the knock-on impact on suppliers' capacity to provide decent wages and working conditions.
---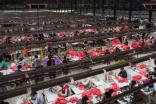 Consolidation of the international trade of apparel 13 Sep 2017
The two largest apparel import markets in the world – the European Union and United States – are dominated by a comparatively small group of supplier countries. At the same time, fewer types of products are also sold in greater quantities.
---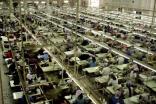 Breaking out of the cheap commodity garment trap 31 Aug 2017
From basic commodities to high value added fashion, why do some industries develop while others remain forever mired in cheap garments? David Birnbaum takes a closer look.
---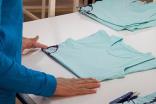 Three ways to minimise quality errors and chargebacks 30 Aug 2017
Communication is critical to aligning expectations on major and minor defects and producing consistently high-quality garments – and there are three key ways brands can minimise quality discrepancies, errors and chargebacks.
---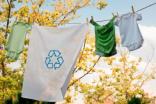 Three ways to accelerate innovation in sustainable fashion 9 Aug 2017
Across the fashion industry, there is clear appetite for improved sustainability and positive change. Today, many hope to see the creation of a circular economy, through which old clothes and materials are recycled, recovered or regenerated instead of being thrown away. Industry leaders also want to see a reduction in the environmental impact caused by the manufacturing process.
---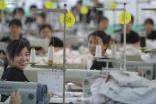 How to build winning buyer-supplier relationships 7 Aug 2017
Regular communication, ensuring buyers are fully trained, and that both sides are up-to-date with the latest trends are all important ingredients for a good working relationship between a supplier and a retailer.
---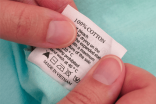 Five key costs linked to poor product quality 25 Jul 2017
For consumer-driven, competitive apparel and footwear companies, product quality is critical. When managed well, it can improve your brand image, strengthen your consumer relationships, and reduce your operational and financial costs.
---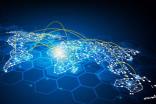 5 ways to stay agile in an on-demand economy 18 Jul 2017
Thanks to the digital revolution, consumers today are in control. With endless options for where to shop, when to shop, what to buy, what price to pay, and how to receive it, customer loyalty erodes each time expectations are not properly met. This article asks if on-demand manufacturing is a game changer – and sets out five ways to stay agile in an on-demand economy.
---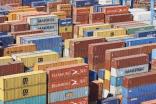 RCEP and its potential impact on textile and apparel trade 13 Jun 2017
The Regional Comprehensive Economic Partnership (RCEP) has the potential to be one of the most significant mega-FTAs in the world, both economically and politically. And as Dr Sheng Lu, assistant professor at the Department of Fashion and Apparel Studies at the University of Delaware explains, the implications for the textile and apparel trade are enormous.
---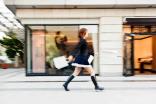 Why collaboration is key to a successful fashion supply chain 27 Apr 2017
Collaboration between retailers, brands and their suppliers is a mission critical element in developing a slicker and more cost-effective supply chain. But in today's complex fashion environment, putting it into practice is still a considerable challenge.
---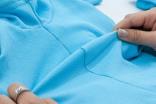 Four steps to reduce product defects 17 Mar 2017
In the modern apparel industry, change is rapid. Consumer behaviours and perceptions are shifting. Cost pressures are intensifying. And while poor quality has long resulted in widespread markdowns and chargebacks, now it may result in permanently lost clients.
---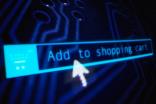 Finding value in reverse logistics in fashion retail 16 Mar 2017
Driving the cost out of your returns process and rethinking whatever programme you have in place is a must in today's highly competitive retail landscape, and can mean the difference between winning and losing.
---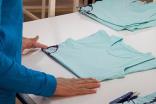 Five ways to reduce bribery in quality control 8 Mar 2017
In recent decades, global supply chains have advanced in many ways. Technology, efficiency, and responsiveness have improved. Investments in quality control and compliance have increased. But two things have remained: corruption and bribery. Here are five ways to reduce bribery in quality control – and strengthen your brand in the process.
---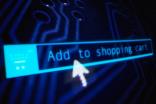 Using technology to deliver style with substance 24 Jan 2017
Here's how technology can empower fashion retailers to deliver a genuinely personalised, omnichannel experience.
---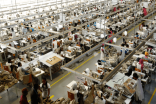 Steps to piloting living wages in garment factories 5 Dec 2016
While there is no single, simple solution to help garment brands and retailers progress from paying minimum wages to living wages to workers in their supply chains, feedback from those companies who have already made the move is a good place to start.
---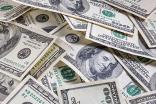 Software for financial planning and operations 2 Dec 2016
Clothing brands and manufacturers wanting to maximise their financial performance are being offered an increasingly varied and sophisticated array of software systems to guide their planning and operations.
---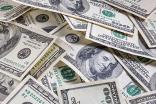 How planning is key to an effective inventory strategy 1 Dec 2016
Keeping track of inventory can make or break a fashion brand, and experts say there are several solutions to achieving this in an effective manner. 
---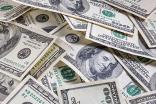 Why traditional financing is a misfit for fast fashion 30 Nov 2016
Slow and cumbersome traditional financing does not fit the needs of dynamic, small-and-medium-sized enterprises (SMEs) in today's fast fashion-driven garment industry.
---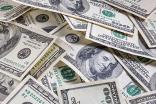 Debtor finance products a growing niche in fashion 29 Nov 2016
Specialised debtor finance products for the garment industry is a niche area that continues to grow – with services increasingly being offered worldwide.
---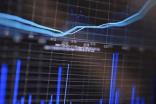 Fusing ethics and finance to boost the bottom line 18 Nov 2016
Ethical performance and supply chain finance are an unlikely partnership – but fusing the two can be a winning combination for the fashion and apparel industry.
---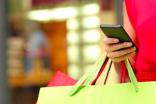 Fast Fashion – Tech tools to transform supply chains 7 Nov 2016
Most fast fashion brands span multiple brands, channels and countries – and technology can help revolutionise supply chains at all stages from prototype design to packing and shipping.
---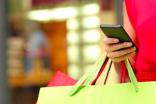 Fast fashion – The choice to air freight or wait 4 Nov 2016
While the various modes of transport available to clothing companies all offer a mix of benefits and disadvantages, experts say only use air freight if there is no other realistic option and the speed of delivery justifies its cost with high value sales.
---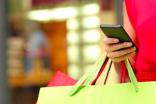 Fast fashion – How to balance speed and innovation 4 Nov 2016
Fast fashion is all about getting product to market quickly without over-spending – and fabric platforming, data metrics and new technologies such as digital printing can all help to speed up the process.
---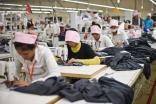 The decline and fall of the supply chain manager 11 May 2016
The role of the middleman has become far greater and more important than ever before, with responsibility beginning before the onset of the supply chain and continuing long after its end – as David Birnbaum explains.
---
12 trends shaping global supply chains to 2025 10 May 2016
Supply chains are often one issue away from a major disruption – but managing risk has declined in priority for many organisations, who cite lack of bandwidth and budget as the biggest roadblocks. Here are 12 trends likely to shape the global outlook and operating environment through to 2025.
---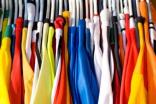 Trading company or factory direct – what's best? 30 Mar 2016
As margins continue to be squeezed, one question often asked by sourcing managers is whether or not to use a trading company. Surely, the argument goes, dealing direct with a factory is the best route to better prices and quality. Sourcing consultant Philip Worrall explains why this is not always the case.
---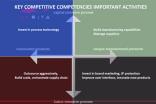 Roadmap to the apparel supply chain of the future 19 Jan 2016
While consumers increasingly crave instant gratification, one-of-a-kind merchandise, and more options than ever before in terms of products and how and where to buy them, retailers and brands are being hampered by supply chains that are legacies of a previous era. Is a fundamental redesign the answer? Or can existing ones be improved?
---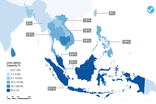 Is heat stress the next threat to apparel supply chains? 28 Oct 2015
Global manufacturing hubs in South-East Asia – including key clothing and footwear producers Vietnam and Cambodia – could see double-digit drops in worker productivity over the next 30 years due to the impact of rising temperatures and extreme heat stress.
---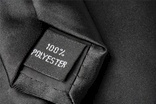 Petrochemicals and polyester – the next sustainability challenge? 16 Jul 2015
Fibre, textile and apparel companies are dealing with an intense and growing pressure to deliver greater transparency across the supply chain. But where does their knowledge begin and end? When it comes to sustainability in the polyester production process, the picture is increasingly complicated according to The PCI Consulting Group, which has spent the past four years researching the issue.
---
10 ways to develop a balanced sourcing strategy 24 Nov 2009
A good sourcing strategy should be in a constant state of flux, shifting to take account of changing markets, competition, costs, risks and opportunities. Its foundations must fit in with a firm's overall corporate objectives and brand positioning – and never has it been more critical to build the top line too. Here are 10 key things you need to consider.
---