INTERVIEW: G-Star RAW pushes the boundaries of denim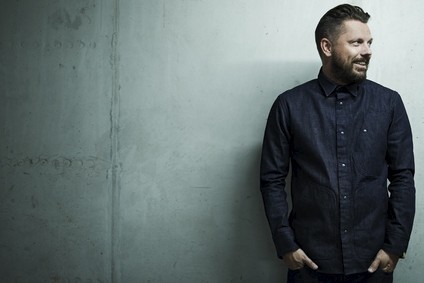 Remco Nijs is global brand manager for Dutch jeans giant G-Star RAW
G-Star RAW thrives on innovative design, new wash and dye techniques, and sustainability - having woven these into its products and processes for the last 26 years. And for global brand manager Remco de Nijs, the edgy label's DNA continues to push the boundaries of denim.
"We are very keen to protect our DNA and we are very protective about our handwriting," de Nijs tells just-style. "If you have a clear handwriting, you have reason as a retailer for buying a product because it is different from other brands. We are the brand that doesn't stand for making the perfect replica. We are so much more interested in what the jeans will look like in 2020."
This forward looking attitude has realised some great innovations for the Netherlands-based company. It claims a number of 'firsts', including the introduction of 'luxury denim for the streets'; the positioning of raw, untreated denim as a wearable and desirable material; and the evolution of its 'denim silhouette', through the adoption of architectural and 3-D thinking into denim construction.
The brand's success means it now has flagship stores in 12 major cities including New York, Melbourne, Paris, Milan and London, with more than 6,000 points of sale in 70 countries – 500 of which are mono-brand stores.
G-Star has also been conscious of ensuring a continuous evolution of its retail concept, and in 2012 introduced the first of several women-only stores, offering intimate fitting areas with a clear display of its fits a priority.
"That's how you create fans for the brand," de Nijs explains. "If we can support this with an iconic piece like the Elwood [range], you have a brand that you really can go into the future with."
G-Star introduced Elwood – its first 3D denim – in 1996. Continued innovation in 3D product engineering led the brand to the introduction of another of its classics in 2009 - the Arc pant - constructed entirely through detailed paper patterning.
Sustainable innovation
G-Star is aware, however, that a brand of its size brings with it a commitment to source and manufacture its products both ethically and sustainably.
Last month it became the latest company to pledge to eliminate the use of rayon and viscose fabrics derived from ancient and endangered forests in its clothes. It is also a member of Greenpeace's Detox campaign to remove toxic chemicals from its supply chain - and since 2011 has been in partnership with Made-By, a multi-stakeholder initiative that supports brands in implementing strategies to improve environmental and social conditions in the fashion industry.
"For us [sustainability] is very important," de Nijs says. "You have to be aware of your own environment, and you shouldn't use it as some kind of a marketing tool, because in the end the consumer will judge you on your product. If the product is cool, the price is acceptable, and there's a third layer, like 'Raw for the Oceans', that creates more sympathy for the brand. So it's much more important that it comes from the heart of the brand."
Raw for the Oceans is a collection borne out of a project developed by G-Star RAW in 2013 that transforms plastic ocean waste into fabrics, with its first collection launching last year. For the denim styles, a yarn is used with a core comprising recycled plastic wrapped with cotton. The look and feel of traditional denim is maintained but with added strength and durability. For other garments such as T-shirts, a yarn is used that consists of a mix of cotton and recycled plastic.
De Nijs says he is aware how the sustainability requirements of big brands and retailers are rapidly reshaping the denim sector.
"The whole sustainability thing will be a no-brainer for the future. Everybody will need to be transparent across their whole production chains, like we are doing already. We are trying to be as transparent as possible to our consumers."
In June last year, G-Star RAW published an interactive manufacturing map on its website showing the firm's production countries, factory locations, supplier information and projects supported by its GSRD Foundation. It includes all direct suppliers that G-Star has had a business relationship with for more than two years. This includes 28 factories that together cover over 95% of G-Star's production volume.
"We see it as a responsibility you take as a company, we don't see it as pressure," de Nijs says. "It's just something we have to do. We source worldwide. It's very diverse and we work with a lot of different suppliers, which want to have nice orders, and orders they'll only get in if they're offering innovation."
Design evolution
The G-Star brand, primarily influenced by vintage military clothing, has, from its inception, specialised in making an unwashed, untreated, raw denim. But its pioneering drive has seen that innovation move to create washes and treatments that bring out unique characteristics and qualities in the denim; its washings palette now ranges from raw, unwashed denim, through deep indigo dyed, to extreme bleached, with treatments adding multiple gradations of wear.
"We are so far ahead now concerning innovation in fabrics that we don't feel limited anymore in our whole design process," de Nijs enthuses. "If you go back in time, like 25 years, you had an anti-fit, a unisex item, and that was it. Then we made jeans for women, but as a designer you were quite limited because of the fabrics. It was very hard to create the perfect shape; everybody was wearing the same silhouette.
"Now we have so much innovation. We can put stretch in certain places, if we put the side seams a little bit more to the front your legs look smaller…and back pockets can even look like they lift up your butt, so all these like technical aspects, and especially some we've created in the last 20 years really means we can make the perfect jeans for every consumer."
As far as challenges go, de Nijs believes this is all about the increasing diversity of the denim industry and being able to innovate to stay ahead.
"The diversity is only getting bigger and bigger. That means everybody can create his or her own personality, so you don't see any more clones. Now, for every occasion, for every moment of the day, there's the perfect jean. Everything is now possible."
And the possibilities for taking this innovation to the next level, he says, are "endless".
"It doesn't stop. That's the beauty of [innovation]. And one of the most beautiful things about denim is that you can really claim it, you know. You can almost create a kind of passport on your jeans. Every pair of jeans I've worn has a certain kind of history. Denim has so much depth in it."
Growth trajectory
G-Star RAW has been around since 1989 and has since garnered a strong worldwide following thanks to its cutting edge designs. But of all the countries in which it is present, however, de Nijs singles out Japan as an important market for the brand.
Indeed, with an almost cult-like following, Japanese consumers understand denim well because its own is considered to be of the highest quality in the world due to its manufacturing process. Vintage methods such as shuttle looms, selvage denim, and ring-spun yarn were revived in the 1990s and are still produced in small quantities by artisans, rather than mass produced.
Other important markets to G-Star include much of Asia, South America and Africa. "Europe is still suffering because of prices, so in the traditional markets it's tough."
The phenomenal growth of the internet and social media, however, means the world is a smaller place when it comes to shopping – something de Nijs acknowledges has driven trends globally.
"When I started working for G-Star 17 years ago we had trend differences between the north and south of Holland. Now, consumers are so well-informed that everybody can shop worldwide; so what's successful in Tokyo is successful in Berlin and successful in New York. The only thing that you have to deal with as a global denim brand is silhouettes. The Asian consumer has a different silhouette to the UK consumer."
De Nijs has worked with denim from the age of 16 when he took his first job in a jeans store. He then moved into buying and joined G-Star six years ago in a sales capacity. From here he worked as company manager, export manager, and then in a design support capacity before being appointed into his current role.
His experience across the company has given him good insight into how the business is run and where it is going. And his vision for G-Star for the foreseeable future is more raw denim craftsmanship and innovation.
"We are not limited in terms of innovation. We can go with whatever feels good. With three-dimensional design and being more of a product developer than a fashion brand, it's endless innovation-wise."
De Nijs believes there is also more scope for sustainable innovation, as well as new silhouettes using 3D.
"You can have a whole philosophy about where you want to be in five years but it's very important that there's a ceiling, somewhere you feel comfortable with as a denim brand, and from there you're making the most beautiful things because ultimately you just want to please the fans of the brand. That's your job."
Create sourcing plans that work
Find new apparel sourcing destinations, assess trade flows and manage tariffs. All in one place.
COLUMN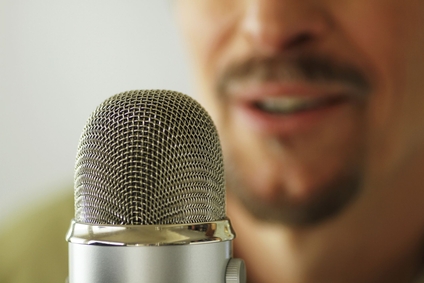 Oops! This article is copy protected.
Why can't I copy the text on this page?
The ability to copy articles is specially reserved for people who are part of a group membership.
How do I become a group member?
To find out how you and your team can copy and share articles and save money as part of a group membership call Sean Clinton on
+44 (0)1527 573 736 or complete this form..