INTERVIEW: Jason Denham raises the bar on denim innovation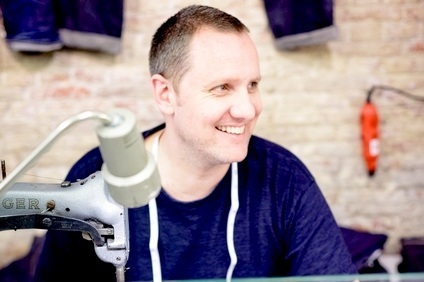 Jason Denham has a relentless enthusiasm and passion for denim
Jason Denham has a relentless enthusiasm and passion for denim. He has been raising the bar on jeans innovation since he started out 20 years ago designing for Irish rock band U2, and his vision for growing his namesake brand includes using the most advanced washing techniques, high-end fabrics, and sustainable mills.
"Fearless experimentation and invention" is how Denham describes his attitude, and that of his design team, when it comes to creating jeans. This, combined with the British-born jeansmaker's deep knowledge of the denim industry, has helped secure a reputation for his namesake brand that sees it sold in over 400 stores around the world.
Conscious sourcing
Pushing the boundaries of innovation goes hand-in-hand with how and where the company sources the materials for its jeans.
"90% of our denim is Italian," Denham explains. "We source a little from Japan for the real high-end stuff, and we do all the washing in Italy, in the best laundries in the world. We buy all of our labels and buttons from Italy, from really good mills. We don't want to compromise on the materials." The brand is also increasingly sourcing more fabrics produced using recycled or organic yarns.
The Amsterdam-based company is firmly rooted in the premium denim segment, although its collections also include a full range of styles for men and women across both tops and bottom categories.
But Denham is maybe less vocal about his brand's ethical practices than others in the industry because he believes sustainability is about quality and longevity. "It's never been a marketing issue for us. I never market our jeans and say 'they're great for the environment' and 'they're sustainable', because to work with a factory that has good conditions and treats its staff right, that's your responsibility anyway."
He adds: "I've always worked with the best factories all over the world that have all the right standards and approvals. But what has changed a lot for us over the last five years is that the laundry techniques in the finishing are much better than they used to be."
A denim pioneer
The recent Amsterdam Denim Days event was awash with pioneering technology and off-the-wall innovation for the real denim aficionados. And, surrounded by a handful of his designs past and present, Denham admits the technicality of producing a pair of jeans has evolved "massively" during his tenure in the industry.
This, he says, is down to the technology used in producing fabrics. "It's amazing. The technology in the sustainability and ethics of washing and finishing, and the amount of water we use has really changed, and it's good."
Denham's first gig was working with British fashion designer Joe Casely-Hayford designing jeans for U2, before taking a role with PepeJeans, the only jeans brand in the UK at the time. Here, he collaborated with Tommy Hilfiger chief Fred Gehring, later moving to Amsterdam with Pepe where he used his experience to set up a denim 'clinic' for floundering fashion labels. After this he founded the premium jeans brand Blue Blood, and in 2008 the Denham brand was born.
His 18 years in Amsterdam have taught him a lot, he concedes, adding: "When I first came here there was definitely a jeans culture because Dutch people, they eat jeans for breakfast, lunch and dinner. But I've watched companies grow here, like the big brands G-Star and Levi's."
The Denham brand is also resonating well and now operates 16 stores across Amsterdam, Berlin, London, Sydney, Tokyo and Osaka. It also has a presence in over 400 multi-brand stores and department stores including Isetan in Tokyo, Printemps in Paris and Harvey Nichols in London.
And after 20 years as a designer, Denham is well-placed to talk about current innovation trends.
"Stretch has always been big for women's [jeans]. But now, the technology in stretch is amazing, so we design jeans everyday which are about performance and recovery. You put them on the next day and you won't have baggy knees. And the fabrics are amazing for that now.
"All of our stretches are beautiful Italian [fabric], the best of the best. But even in men's we see that men are wearing stretch jeans now more than ever. But men are wearing skinnier jeans and the stretch makes that easier."
Some of Denham's recent innovations include its Italy Candiani Denim - Rivet D'Oro, in a lighter toned, yarn-dyed '2 dip selvedge stretch' and a rich dark '18 dip selvedge stretch'. Both raw denim jeans feature premium selvedge with modern stretch.
Its 'Japan Elite Replica Wear' jean is described by Denham as the "crème de la crème" of Japanese craftsmanship, based on archive patterns with fabrics that are washed, scraped, softened and repaired by hand in Japan.
"The way trends are working, women are leading big time in the denim world right now because they lead in the fit silhouettes. Women have been wearing skinny jeans for the last ten years and skinny will always be there, but now the trend is really pushing toward girlfriend jeans, that looser fit. We re-cut the [men's] frame to fit the girl; they're neater on the waist and smaller on the hem. It's going to be very big."
Industry intensity
The pressure to continually innovate, however, has ramped up as technology and consumer needs change.
"The industry is going faster and faster and faster thanks to social media and marketing. Everything gets quicker and quicker, and we work really hard to develop new products and create amazing new recipes - but the consumption of our industry means everything has to be new, new, new. We develop so many amazing things but we also have to change things quickly. Sometimes we think, 'hang on we're going too fast here'."
Denham admits the constant flurry of ideas is what keeps him awake at night. "I am one of those guys who is very passionate about what I do. I love what I do, and I wake in the morning and see all this stuff and sometimes think, 'that was amazing, wow', and sometimes I think 'what was I thinking?'.
"But we're a storytelling brand, so product development is key with what we do. When we're designing a product, we don't talk about what price it should be first, we talk about the concept and how we're going to bring it to market. I love that whole side of the business, it's great."
As Denham continues to push the boundaries in denim it was not surprising he'd end up in Japan, where the company operates two stores, and plans to open more.
With an almost cult-like following, Japanese denim is considered by some to be of the highest quality due to its manufacturing process. Vintage methods such as shuttle looms, selvage denim, and ring-spun yarn were revived in the 1990's and are still produced in small quantities, rather than mass produced, by artisans.
He offers a comparison with the UK market. "The UK is one of the most advanced markets in the world if you look at commercial and retail businesses. The high end is really amazing and there is a competitive low level. We set ourselves up as a premium brand, so we're in a good position, but the UK is a tough market.
"Our brand is super popular in Japan, it's our number one market in the world. It's such a great market because the Japanese customer really understands the [denim] product. Unfortunately, in the UK, buyers and customers aren't as educated [on denim]. They don't understand why a wash or a fabric or a detail results in a certain price, whereas in Japan they know what selvedge denim is and they know what special Tencel T400 women's fabrics are. They just get it. It's what they do."
But that doesn't mean Denham has given up on his home country. Far from it. "We like to think we're a brand that pushes things forward. We want to open more stores, especially in the UK, because we want to show people the full experience of what we do, and we think retail is really important for the future."
Denham is looking in the north of the UK to open a store in Leeds, as well as in key cities like Birmingham, Glasgow, and Newcastle.
"We've got one [store] in Antwerp, one in Sydney and a bunch in Japan. But we've got lots more coming up. Berlin is a great city and we're going to open in Dusseldorf. Germany is quite a big focus for us," Denham adds, suggesting there is far more yet to come from this jeansmaker.
Create sourcing plans that work
Find new apparel sourcing destinations, assess trade flows and manage tariffs. All in one place.
COLUMN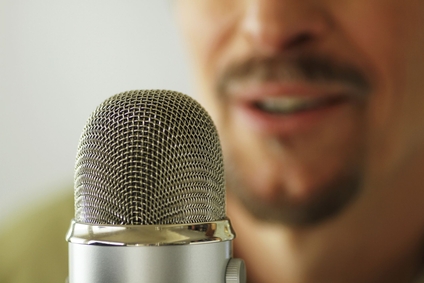 Oops! This article is copy protected.
Why can't I copy the text on this page?
The ability to copy articles is specially reserved for people who are part of a group membership.
How do I become a group member?
To find out how you and your team can copy and share articles and save money as part of a group membership call Sean Clinton on
+44 (0)1527 573 736 or complete this form..