Speaking with style: Raphael le Masne de Chermont, Shanghai Tang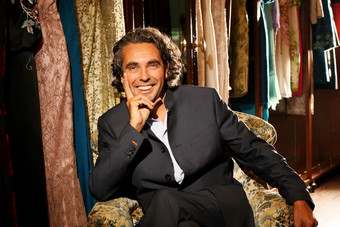 Raphael le Masne de Chermont, executive chairman of Shanghai Tang
Raphael le Masne de Chermont has been executive chairman of Hong Kong-based Shanghai Tang - China's leading luxury lifestyle brand - since 2001. Not only is he the driving force behind the brand's global expansion, but he is a veteran of both Asia and the luxury goods sector. Here, le Masne de Chermont speaks to Marie-Hélène Corbin about the potential and pitfalls of the luxury market in China.
just-style: What changes are you seeing in the China's luxury market?
Raphael le Masne de Chermont: The Chinese are about to overtake the Americans and become the world's biggest consumers of luxury goods, although when I arrived in Hong Kong in 1994 the Chinese did not buy any luxury products. They are better off now, and their perception of luxury is quite ostentatious. It's all about showing off, demonstrating business success and social status. They also confuse luxury and high prices. Having said that, they are now changing and beginning to be more individual and discerning in their personal consumption.
just-style: Who is the typical Chinese consumer of luxury products?
Raphael le Masne de Chermont: We talk about 'Chuppies,' China's yuppies, a new, financially independent generation that live with their parents for a long time. The main target is between 25 and 45 years old, but it varies; watch consumers, for example, are of all ages. Men are becoming more interested in fashion; Zegna is the absolute market leader but Dunhill is also very strong.
just-style: How do you explain the success of these European brands who are not leaders in their home markets?
Raphael le Masne de Chermont: They arrived early in China and positioned themselves as leaders with massive investments in their flagship stores, media hype and huge advertising campaigns. Zegna, Dunhill, and Oméga in watch making have reached the top - even if Oméga is now being overtaken by the Richemont group brands as well as Cartier in jewellery. Louis Vuitton has followed this strategy to the letter and is seeing overwhelming and unprecedented success in China.
just-style: Are local brands making a mark on the Chinese luxury market?
Raphael le Masne de Chermont: China has no alternative but to integrate the whole production chain, including branding. This is indeed the end of the era of China as the world's factory, and the end of an obsolete business model. Manufacturing costs have exploded, with the implementation of minimum wages, the appreciation of the yuan, the rise in raw material prices. Companies are relocating their production to Vietnam, Laos or Cambodia. The Chinese have begun to buy foreign companies and brands, like Marionnaud or Lenovo; they will also create their own brands, and will capitalise on their domestic market as a government directive prompts them to. In ten years' time they will understand that aesthetics matters, and we will see Chinese brands arise, firstly in the electronics sector.
just-style: And in the fashion industry?
Raphael le Masne de Chermont: It is slower than in other sectors, but is now taking its first faltering steps. Shanghai Tang, a China inspired brand whose chief designer, Chee Au, is Chinese Malaysian, is way ahead with its 45 stores worldwide, including 25 in China and Hong Kong. Two years ago, we were alone, but we are now seeing young Chinese designers emerge [editor's note: like the new Hong Kong brand Blanc de Chine]. Hermès has also come to Shanghai with a new China-inspired lifestyle brand, Shang Xia, with Chinese designers.
There are design schools in the Hong Kong and Chinese universities, but the Chinese students seem to be more interested in the fashion history than in design in itself, having an intellectual concept of fashion. I think it will take a generation to witness the blooming of local Chinese fashion brands.
just-style: Do luxury fashion brands have a specific way of targeting the Chinese market?
Raphael le Masne de Chermont: As China now represents a huge market and the rest of the world is still suffering from the financial crisis, several brands have this year developed communications targeted at Chinese consumers. And the impact has been considerable: the Chinese were honoured that such prestigious brands as Chanel were celebrating China. Dior with Marion Cotillard, even if it was a bit clichéd, was also well-received.
For the collections themselves, though, the sizes still need special attention. But no dedicated collections are necessary because what the Chinese want above all is to feel international; they like to wear famous and international brands after many years of exclusion. I can see it with Shanghai Tang and our stores worldwide - a best seller is a best seller worldwide, in the US, in China or in Europe.
just-style: Are Shanghai Tang's customers mostly Chinese or Westerners?
Raphael le Masne de Chermont: Every top fashion designer, including Gaultier and Galliano, has drawn inspiration from China for a season. We are the only one to take China as a major and daily inspiration, and half of our customers are now Chinese and the other half Westerners. This was not the case before - our customers were 90% Westerners - and the shift is a result of a huge evolution in our designs.
In the past we were more like fancy costumers, whereas our style now is all about colours, high quality fabrics and Chinese imagery, but in a more contemporary spirit. For the men, who generate a third of our turnover, we have adopted the 'mandarin collar'. We have produced sidecars that we use as communications vehicles in Shanghai, where we have opened a Shanghai Tang Café with the chef Jereme Leung, renowned for his innovative 'New Chinese Cuisine' style of cooking. The restaurant is doing well, as is the brand - which was not spared from the financial crisis but did not lose money.
just-style: What are the main pitfalls for foreign brands to avoid when targeting the Chinese market?
Raphael le Masne de Chermont: Thinking small is no use if you have the ambition to build a brand in China. In fact it is already too late, unless you are prepared to invest lots of money. The retail market is settling, and the distribution networks have already integrated the leaders. Corners in department stores are not a good solution, because department stores do not represent a top channel in China. The admission ticket to the Chinese market was much cheaper ten years ago - a page in Vogue China is more expensive nowadays than in US Vogue. A partnership with a Chinese company is not mandatory any more - Shanghai Tang integrated its own partner three years ago - but if you want to break through, you must be able to afford it.
Create sourcing plans that work
Find new apparel sourcing destinations, assess trade flows and manage tariffs. All in one place.
COLUMN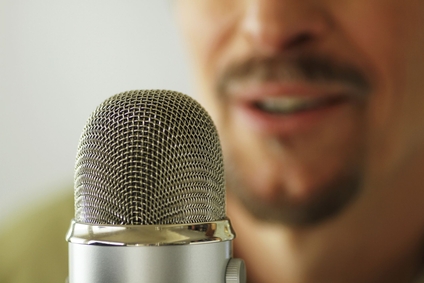 Oops! This article is copy protected.
Why can't I copy the text on this page?
The ability to copy articles is specially reserved for people who are part of a group membership.
How do I become a group member?
To find out how you and your team can copy and share articles and save money as part of a group membership call Sean Clinton on
+44 (0)1527 573 736 or complete this form..