Synergies Worldwide CEO unravels sourcing shifts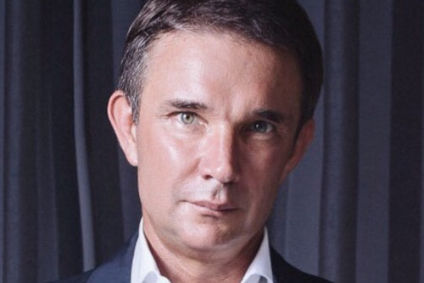 Guido Schlossmann, president and CEO of Synergies Worldwide
An apparel industry at a crossroads and an intertwined network of challenges and opportunities are among the issues facing Guido Schlossmann as he takes the helm of low-cost fast fashion sourcing specialist Synergies Worldwide. Unravelling this complexity requires a new, more global and integrated look at the industry, he tells just-style.
Just four months into his new role as president and CEO of the Bangkok, Thailand based sourcing business, and it's clear Schlossmann's vision for the future of Synergies Worldwide is taking in the global shifts occurring across the apparel industry.
"It's not one straight-line direction any more," he explains. "It's not just about exporting to the Western world, it's also about exporting to where our production places have been in the past. It's not just about the next lower cost production country but where certain product categories can be produced most appropriately."
Take changes in China, for example. As the country turns into a consumer driven economy, "you find that a lot of factories in Bangladesh are fully booked with Chinese orders. So how can we utilise that opportunity? How can we communicate with a new group of customers who have a different take on payment terms and speak another language? Do we have to employ some Chinese people in Bangladesh factories or sourcing companies to utilise that opportunity?"
The answer? "It's something we are working on."
With more than 25 years in the industry, including the last five as executive vice president for the global apparel business at Li & Fung, Schlossmann is well-equipped to navigate this changing landscape for customers that include some 75 of the world's leading fast fashion brands, off price retailers and discount stores.
Europe and North America make up its largest markets at 63% and 28% respectively, with customers from Spain, Germany, Italy and the US for whom the company supplies a range of men's, women's and children's wear, shoes and sportswear. But business is also growing in Central and Latin America, despite its currency and political challenges.
And while he takes over the reins at the 28-year-old business following a stellar 19.6% hike in turnover last year to a record $318.26m, even so he admits a "completely new, more global and integrated look at our industry" is required, with the changes having a "tremendous lasting impact and creating tremendous shifts too."
Take China again. "If we talk about changes in the sourcing world we definitely have to look at China, because China until now has been the largest sourcing and production market for our industry."
The shift to a consumer driven economy has "a lot of implications," Schlossmann says, including a reduction in the availability and willingness of labour to work in the apparel industry. "That creates difficulties for producing in China and of course it drives prices up." This inflationary environment, in turn, is impacting all surrounding production countries such as Bangladesh, Vietnam and Cambodia.
Also shaking up the sector is the rapid growth of online retailers like Asos, Amazon and Alibaba who are taking market share away from their traditional rivals; buyers buying closer to the season in an attempt to mitigate the risk of markdowns; and more and more European as well as US retailers changing their sourcing business model and going direct to strategic suppliers.
But challenges also bring opportunities. "China changing into a consuming economy opens up new consumer markets for all of us, and we're also seeing this in India and even some Latin American countries like Mexico and Brazil. Suddenly countries which were primarily producing are now consuming."
Likewise, online retail might be gaining market share, but companies such as Amazon, Asos and Alibaba are also potential new customers. "How can we work with them? How do we need to adjust our supply chain to work with these upcoming customers?"
Speed to market
Not surprisingly for a company that counts famous Spanish fast-fashion chains among its clients, the need for increased speed as buyers work nearer and nearer to the season is a trend that chimes closely with Schlossmann's plans.
Working with a network of suppliers in nine low cost and duty-free countries including Bangladesh (by far the company's biggest supply base, accounting for 48% of its production last year), Pakistan (28%), China (16%), India (8%), Cambodia, Myanmar, Serbia, Tunisia and Morocco, gives the company the necessary levers to operate on short lead times, low margins and flexible volumes.
And his aim is to continue to build closer networks and partnerships connecting sourcing, manufacturing, marketing, sales and design. "It's no longer an isolated view on what your company can do, [but how] competing supply chains cooperate in order to generate a much stronger supply chain."
The company already describes itself as a 'virtual manufacturer' in that it does everything a manufacturer would do, short of owning the factory building and employing the factory workers. This includes design and product development, sourcing and buying the raw materials, accessories and trims, planning for production capacity, and planning for production processes.
This last point is crucial, Schlossmann says, because speed to market "depends on how you engineer the process; you have to be very rapid in translating a design into a product ready to deliver. Whenever people refer to Zara they don't talk about product innovation, they say they are the leader in process innovation," he adds.
"We have the flexibility to be a very hands-on agile company because we have a lean organisation and entrepreneurial culture.
"And we are organised in partnerships: we have multiple sourcing hubs and in each we have a local partner with a minority shareholding who manages operations, so we have an entrepreneurial base in each country and also quick decision-making authority, so we can decide very quickly on approval processes and whether we want to take a financial risk or not."
Such situations might include whether or not to start production without a purchase order. It is not unusual for a customer to ask for delivery in 8 weeks, but then take 7½ weeks to issue a purchase order, and 8½ weeks beyond this to open a letter of credit.
"So you have the goods ready but there is no PO, no LC. So it requires a lot of trust in advance, flexibility, and even finding ways to do the impossible to ship goods under these circumstances."
And it also requires better and quicker decision-making processes, something that clearly exasperates Schlossmann.
"For me that is most crucial, most key. There is a lack of decision-making authority, predominately on the customer side. Some companies from Spain really excel at this because they work in small teams and have a range of decision-making authority. But some people don't want to make decisions because that also makes them responsible for the outcome."
Another plea is for sourcing companies and agents to move away from being only customer-centric and instead put "much more emphasis on product and product competence. You need product expertise, real merchants to actually fulfil this new requirement: more product competence rather than entertaining competence."
Strategic partnerships
Also key to the success of speed to market is "to step away from transactional relationships to strategic partnerships, because it's all about sharing information in advance in order to engineer the supply chain to expand to cope and manage speed; it doesn't come automatically.
"Some things you can't change: you need certain minutes to produce a T-shirt or a denim pant. So in order to really be able to deliver a product in three or four weeks you have to look into production processes and therewith at strategic partnerships."
And what are the critical factors for these strategic partnerships? "It needs to be strategic in order that information can be shared – but it's not only strategic between the customer and the sourcing partner, but also between the sourcing partner and the manufacturer. It's a process of severe consolidation because you need to talk more strategically with your partners, and if you have fewer partners you can do this in a better way.
"And you also have to know and trust your partner better, because in order to create speed, certain tasks and roles need to be taken over. At a very primitive level, certain things such as lab dip and size set approval need to outsourced, and that requires trust and training and skills."
But some challenges are harder to solve. "As an industry we need more skills in production countries. In production countries where we have low salaries, low production costs and unskilled or semi-unskilled labour, we sometimes don't really have sound middle management or experts yet. So how can we expect those people to take over all these new roles and responsibilities?
"I'm seeing a lot of expats now on temporary projects in countries like Pakistan, Bangladesh, and even India, on the technical side, washing experts, in order to bridge a period of non-available skills."
Compliance and quality assurance also need to be considered in conjunction with speed to market, and here Synergies Worldwide took matters into its own hands "many years ago," setting up its own compliance business Social Compliance Services (SCS). This independently-run unit provides global services to its own customers, as well as auditing factories for third-party customers, NGOs and bodies like GIZ, which helps the German government promote sustainable development overseas.
Not only must all the sourcing firm's supplier factories comply with Synergies' own code of conduct, but all those used in Bangladesh have also been approved by the Accord and Alliance initiatives.
Sourcing landscape
As far as the ever-changing sourcing landscape is concerned, Schlossmann believes "it's not so much about the next sourcing country; it's about where certain product categories will shift to." And this, in turn, is being driven by factors such as free trade agreements, the availability and willingness of workers, skill-sets, and the infrastructure of the industry.
The sweater industry, for instance, where young women are needed to do the intricate linking work, "has started to shift away from China because those young ladies won't want to work in a garment factory any more. So this will shift to countries where you have an abundance of young women willing to work in factories. And where are those countries? Bangladesh is definitely one of them."
And the impact of free trade agreements such as the Trans-Pacific Partnership (TPP) and its potential duty-free exports from member nations into the US will not only see a shift of product categories from non-member countries such as China, but also from the likes of Cambodia into Vietnam, he believes, "because you can save a maximum of 34% duty on polyester knitted articles."
Another issue impacting sourcing decisions is the industry's infrastructure. "If you want to shift bras or lingerie to Bangladesh it is not easily done because it's not only setting up a bra factory in Bangladesh and transferring skilled labour there from China: you need a total backward linkage industry to do this. All the 35 components that go into a bra also need to be produced in Bangladesh in order to have decent lead times and minimum order quantities.
"So a lot of factors have to come together; it will not be only driven by 'what is the country with the next lower wages'."
The same applies to re-shoring or near-shoring. "It's not only because of wages – it is about skill sets, availability of workers and infrastructure. If we still had the infrastructure in the US and in Europe to produce garments, if we had skilled labour, people willing to go into this industry, yes it could go back. But this doesn't exist to the extent we need it.
"And the other question is do we have people who are brave enough to invest and build up factories again? For example, if you look at Ukraine, the wages are absolutely lower than China, they are almost at the level of Vietnam, and it's so close to Europe, just a couple of days' truck transportation, so it would be the ideal place to produce. But we can't, because of all the factors that are missing."
Factory direct
All of these factors also contribute to the challenges faced by the growing number of retailers deciding to source direct from factories, often in conjunction with opening their own offices overseas.
Initially driven by demand for better transparency, in an inflationary environment the trend is now being driven by the potential cost-savings of cutting out the middleman.
"But they are not necessarily getting lower cost; they are experiencing a lot of problems too," Schlossmann explains. "I have seen so many companies, especially in the last five years, going into production countries and opening offices with no knowledge about the culture, about doing business there.
"And some of them are failing, because they're employing the wrong people, and it's not their key competence – retailers trying to become a sourcing specialists and having to manage people from different cultural backgrounds and nationalities; it creates a lot of complexity and difficulties, and they are struggling."
But of course the more uncertainty there is in consumer markets, "then it will jump back to a new generation of sourcing companies and importers because they provide a service of short decision-making."
Create sourcing plans that work
Find new apparel sourcing destinations, assess trade flows and manage tariffs. All in one place.
Oops! This article is copy protected.
Why can't I copy the text on this page?
The ability to copy articles is specially reserved for people who are part of a group membership.
How do I become a group member?
To find out how you and your team can copy and share articles and save money as part of a group membership call Sean Clinton on
+44 (0)1527 573 736 or complete this form..