Trade agreements: TPP deal remains elusive but tantalising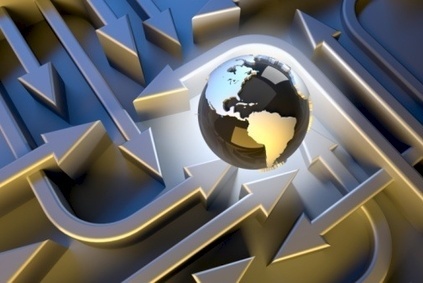 The TPP deal remains elusive but its potential is tantalising for clothing brands and manufacturers
If the proposed Trans-Pacific Partnership (TPP) is agreed by the 12 Asian and Americas countries participating in talks on the deal, it will without doubt be one of the most significant free trade agreements for the clothing and textile industry.
Thus far, a final deal has proved elusive for prospective signatories Australia, Brunei Darussalam, Canada, Chile, Japan, Malaysia, Mexico, New Zealand, Peru, Singapore, the United States and Vietnam.
After innumerable rounds, negotiators failed to clinch a deal at the latest Hawaii talks in July, with agriculture and pharmaceuticals proving major stumbling blocks. Trade ministers, however, released an upbeat joint statement following the talks, saying they had "made significant progress and will continue work on resolving a limited number of remaining issues, paving the way for the conclusion of the Trans-Pacific Partnership negotiations."
The reality is that a deal is probably some way off – and, if not signed in the next two months, may even have to wait until the American Presidential campaign is concluded next November [2016].
Rules of origin provisions
Opinion is divided as to what the apparel and textile chapter of the agreement should contain. According to the National Council of Textile Organizations (NCTO), it should include a strong 'yarn-forward' rule of origin, fair market access duty phase-outs and strong customs enforcement rules and implementation.
Retailers and manufacturers, on the other hand – and Vietnam particularly – have lobbied against a strong yarn-forward rule of origin and favour including short supply lists that would allow manufacturers to enjoy preferential trade tariffs when using suppliers of raw materials outside the TPP zone if a product was in short supply among TPP member states.
Valerie Cooper, CEO of US-based international garment consultancy Heart-Hunters Consulting, says the TPP is a double-edged sword, especially following the removal of World Trade Organization (WTO) textile and clothing quotas at the end of 2004.
"There were supposed to be checks and balances on raw materials and on labour [following the removal of quota]…We have ghost towns in North Carolina where there used to be textile mills, and I think this is the last nail in the coffin for domestic textile manufacturing," she warns.
Details of the planned rules of origin provisions have not yet been released, but Le Tien Truong, chief executive officer of Vietnamese state-owned garment company Vinatex, suggested in a July interview with the Hanoi-based Vietnam Business Forum that TPP trade duties on 1,000 garments and textile tariff lines would be slashed to zero under the deal, including cotton and synthetic sweaters and knitwear, trousers and shorts.
An open letter to US Trade Representative Michael Froman from the TPP Apparel Coalition of American retailing and manufacturing associations in July 2015 called for specific provisions to protect global supply chains and "flexibility to revisit the short supply list in the future to ensure market access as conditions evolve".
Impact on other TPP members
Although much analysis has been focused on the US-Vietnam relationship and how softer rules of origin could particularly work to the advantage of China – as the principal raw materials supplier to Vietnam – such provisions would have an important impact on the garment and raw materials industries in several other TPP states.
Mexico for example was the fifth largest supplier of apparel to the US in 2013, according to a 2014 Congressional Research Service report, and has been an important conduit for US textiles, reimported as duty-free apparel into the US following the North American Free Trade Agreement (NAFTA) that came into effect in 1994.
But Mexican exports of both knitted and non-knitted apparel to the US have already slumped in value from around US$7bn in 2003 to US$4.1bn in 2014 according to international trade data, and could be further eroded by Asian suppliers with preferential access under TPP.
Australia on the other hand, like many TPP partners, already has bilateral free trade agreements (FTAs) with eight other TPP countries and is the world's biggest exporter of wool, which mainly goes to China, India and Italy.
Preferential trade access and a growing partnership with Vietnam could change the wool processing pipeline over time according to a July 2014 analysis from Australian Wool Innovation Ltd, although if Chinese access to the TPP bloc is further facilitated through flexible rules of origin, this partnership may undergo yet another transformation.
An Australian department of foreign affairs and trade spokesperson told just-style that "the TPP will match the high standard of those [other Australian FTA] agreements for raw wool and cotton exports", adding that "we envisage the TPP will provide further opportunity to source clothing from a diverse range of suppliers and put increased downward pressure on prices in Australia."
Investor state dispute settlement
One potential sticky issue remains the investor state dispute settlement (ISDS) clause that has attracted widespread criticism by opponents of the TPP. Broadly speaking, the clause allows foreign investors to sue governments if their policies or legislation unfairly affects a company's profits. If a country banned a substance used in textile processing, revoked a permit or instituted compliance regulations that unfairly affected an investment, for example, a company may have recourse to legal action and compensation under the ISDS.
According to a report prepared by the European Commission, based on United Nations Conference on Trade and Development (UNCTAD) data, ISDS agreements are a part of some 3,000 investor agreements worldwide. There have been a total of 606 claims launched up to the end of 2014, according to the report, of which 356 have been concluded, mostly in favour of states (37%) although 25% were concluded in favour of the claimant with monetary compensation awarded.
An average of 40 ISDS claims have been launched each year since 2004, when claims began rising exponentially, mostly concerning alleged violations of contracts and concessions or the denial of licences and permits. In 2014, these were concerned in the majority (61%) with the services sector, with 28% related to primary industries and 11% concerned with manufacturing.
The TPP negotiations have been underway since 2010 when the first round of talks were held in Melbourne, Australia. According to the 'docking' intention of the agreement, other nations, such as China and India, could join the TPP at a later date, but what further negotiation may be required for such an eventuality is unclear.
Click on the following links to read other chapters in this management briefing:
Create sourcing plans that work
Find new apparel sourcing destinations, assess trade flows and manage tariffs. All in one place.
Oops! This article is copy protected.
Why can't I copy the text on this page?
The ability to copy articles is specially reserved for people who are part of a group membership.
How do I become a group member?
To find out how you and your team can copy and share articles and save money as part of a group membership call Sean Clinton on
+44 (0)1527 573 736 or complete this form..