Rana Plaza five years on – A time for reflection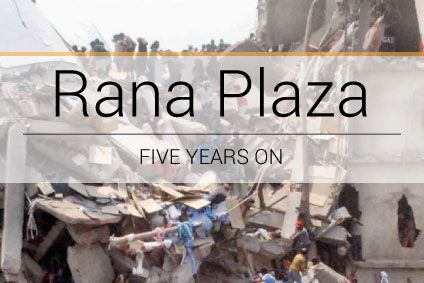 As the global garment industry stops to reflect on the tragic events that took place in Bangladesh five years ago, it is also a time to consider what has changed, what hasn't – and what still needs to be done
---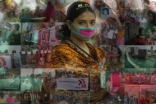 Rana Plaza five years on – A time for reflection 24 Apr 2018
As the global garment industry stops to reflect on the tragic events that took place in Bangladesh exactly five years ago today (24 April), it is also a time to consider what has changed, what hasn't – and what still needs to be done. Here we share the views of a number of industry executives and stakeholders on progress so far.
---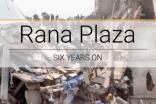 Rana Plaza six years on – A time for reflection 24 Apr 2019
On the sixth anniversary of the Rana Plaza building collapse in Bangladesh, just-style has taken a step-by-step look at the changes that have been made to improve worker and building safety within the country's ready-made garment industry.  
---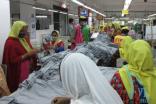 Who has signed the Bangladesh Transition Accord – Update 20 Sep 2018
192 companies have now signed the '2018 Accord' or 'Transition Accord' Bangladesh worker safety pact – with Holland House Fashion and ICA Sweden among the latest to commit. Here we list the signatories so far.
---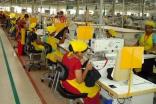 Bangladesh feels sourcing squeeze amid safety gains 26 Apr 2018
Despite dramatic gains in building safety in Bangladesh since the Rana Plaza disaster, the violation of workers' rights has increased and the squeeze on suppliers has intensified, a new report has found.
---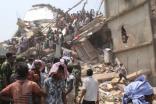 Let's salute Bangladesh's progress since Rana Plaza 24 Apr 2018
Five years ago, the Rana Plaza catastrophe made Bangladesh notorious – and turned our industry into a pariah. Today, our reaction to the catastrophe has helped Bangladesh become a beacon for how poor countries can pull themselves out of poverty and, in the process, transform human rights and gender equality. All through clothing exports to the West. You will probably never again help achieve anything so extraordinary.
---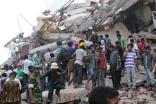 The 24 April ritual – Rana Plaza's unfinished legacy 24 Apr 2018
Every year on 24 April, I browse through a poignant online memorial for garment workers who died in 2013 in the Rana Plaza building collapse in Bangladesh. The website is a collection of national IDs, passport-size and other photos—a man posing with a phone, a woman against a backdrop of flowers, and appointment letters of workers. It's a strong reminder of the human cost of negligence in the garment sector.
---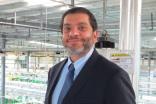 Epic belief in Bangladesh drives continued growth 23 Apr 2018
As one of the biggest garment exporters in Bangladesh, with a commitment to the country that goes back more than 30 years, Epic Group chairman and CEO Ranjan Mahtani knows better than most how the industry has reinvented itself in the wake of the Rana Plaza disaster. Here he tells just-style why his belief in Bangladesh means the company's investment in the country continues unabated.
---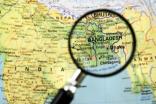 Speed is key in reforming Bangladesh's RMG sector 23 Apr 2018
Five years after a catastrophic building collapse killed 1,137 garment workers and maimed or injured thousands more in Bangladesh, a group of labour advocates gathered in a light-filled hall off New York City's famed Times Square to reflect on the watershed disaster and its political and social ramifications.
---