Boohoo faces more challenges as it seeks new auditor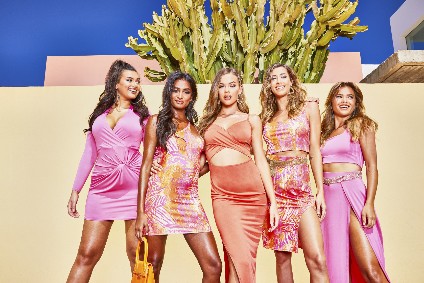 Boohoo says PwC is still the company's auditor at this time
UK online fast fashion retailer Boohoo is facing more challenges this week after it emerged that PricewaterhouseCoopers (PwC) is stepping down as its auditor, following a recent investigation linking some of the company's suppliers to money laundering and VAT fraud.
A report in the Financial Times states PwC is resigning as auditor to the Boohoo Group due to concerns about the risk of continuing to work for the retailer. The Manchester-based fashion group has been accused in recent weeks of tolerating widespread employment law abuses in its UK supply chain.
In a statement to the stock market this morning (19 October), Boohoo said PwC was still the company's auditor at this time, adding: "The group's Audit Committee has recently launched a competitive tender process for the group's audit, and will update shareholders at its conclusion. PwC signed an unqualified opinion on the group's 2020 financial statements and having served as the group's auditor since 2014, is not participating in this process."
Shore Capital analysts Clive Black and Greg Lawless believe the appointment will not be a walk in the park for Boohoo as any new auditor will want to understand what has changed at the company.
"The change of auditor is not helpful as the reputational headlines are damaging and this poses a challenge for institutional and wealth managers where both CSR and ESG factors are taken into account," the analysts said.
"Central overheads will need to rise as the company employs more central resource to sort out the supply chain issues and possibly the culture of the business needs to change too. We continue to highlight that such changes to its working practices may impact the flexibility of its supply chain, thus impacting both its cost base and potential competitiveness. We are also concerned that if influencers, who are an integral part of the company's marketing mix, turn on the company's brands then the sales momentum could stutter with the fallout from continued negative and potential damaging headlines."
The latest move follows the results of an independent review into Boohoo Group's UK supply chain. The probe, which was conducted by senior barrister Alison Levitt QC, was launched after media reports surfaced in July that one of Boohoo's Leicester-based supplier factories was paying staff just GBP3.50 (US$4.38) an hour to work in unsafe conditions and in breach of UK coronavirus lockdowns.
The retailer said it would cut ties with factories that breached its supplier code of conduct, while a number of retailers removed the group's brands – which include Nasty Gal and Pretty Little Thing – from their websites as a result of the claims.
Boohoo has pledged to strengthen its sourcing team and work more closely with suppliers after the review identified "many failings" but determined its business model is not founded on exploiting workers in Leicester.
Money laundering
A BBC investigation last week, however, alleged a network of clothing manufacturers in Leicester are involved in money laundering and VAT fraud, some of whom are said to have supplied fast fashion brands including Boohoo. Although it was not suggested Boohoo was aware of any illegality.
According to the investigation, Leicester-based company director Rostum Nagra was accused of effectively stealing a firm belonging to a business associate, transferring all the assets to his own company Rocco Fashion. He also took over the relationship with its biggest customer, Select Fashion, which has around 170 UK stores.
The BBC also examined the activities of two other companies mentioned in the court case involving Nagra. T&S Fashions also provided invoices to Nagra charging above average prices for garments, and is said to be one of 14 other companies that a court case in 2018 found "may have been involved in laundering cash." Before T&S folded in 2017, its biggest customer was Boohoo, which it dealt with through another company.
Another firm, HKM Trading, run by director Hassan Malik, was said to have entered into "cash laundering transactions" with Nagra. After HKM Trading went out of business, the BBC said Malik set up another company called Rose Fashion Leicester Limited, again supplying the Boohoo Group.
A spokesperson for Boohoo told just-style last week that it had not done business directly or indirectly with any of the companies detailed, save for Rose Fashion, which it says was not involved in the 2018 court case.
It added that the company would "never knowingly conduct business with anyone acting outside of the law and we have always been swift to provide information to regulatory authorities to support any investigation that they are conducting."
Boohoo says it is now significantly strengthening its purchasing practices and corporate governance and working closely with regulatory authorities including the Gangmasters and Labour Abuse Authority (GLAA) taskforce, sharing the details of its own forensic auditing to support its work in eradicating any instance of illegal practice in Leicester.
"In 2019 we appointed Verisio, compliance and auditing specialists to support us in mapping our supply chain, due to concerns that we had regarding unauthorised subcontracting by some of our suppliers. This work is well underway and once it is completed we will be publishing a list of all of our UK suppliers. In light of the information provided by the BBC on Monday 5 October we terminated our relationship with Rose Fashions."
Last week, the company named former Primark executive Andrew Reaney as its new group director of responsible sourcing.
Devonshires, the law firm representing Hassan Malik of Rose Fashion Leicester, said no allegations had been made against its client, who had not been incorporated at the time the incidents referred to by the BBC took place.
"The BBC failed to make it sufficiently clear that our client was completely innocent of any wrongdoing. In doing so the BBC have breached Rule 7.9 of the Broadcasting code.
"As a result of this programme our client is in a very difficult position financially and may be forced to lay off staff during unprecedented times for the fashion industry and the economy as a whole, with no guarantee that these individuals will be able secure employment elsewhere."
In a statement last week, an HMRC spokesperson said: "In the last year HMRC has completed 25 separate investigations into the VAT affairs of businesses in the textile trade in Leicester and in so doing recovered more than GBP2 million of tax that would otherwise have been lost.
"We recognise there are a range of cross-agency risks in the textile sector supply chain, which is why we've participated in a number of joint operations in recent years, including our ongoing participation in the Leicester City Council Taskforce.
"HMRC has a strong track record for ensuring all companies and individuals pay the right tax and we take firm action against the minority who try to line their own pockets at the expense of the UK's vital public services."
Select Fashion did not return a request for comment.
Create sourcing plans that work
Find new apparel sourcing destinations, assess trade flows and manage tariffs. All in one place.
Oops! This article is copy protected.
Why can't I copy the text on this page?
The ability to copy articles is specially reserved for people who are part of a group membership.
How do I become a group member?
To find out how you and your team can copy and share articles and save money as part of a group membership call Sean Clinton on
+44 (0)1527 573 736 or complete this form..