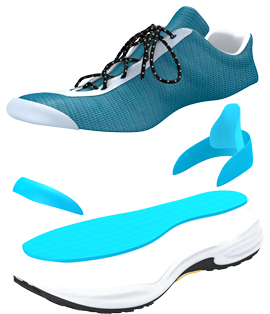 Industrial thread manufacturer Coats Group has completed its acquisition of Texon, a developer of structural component materials for footwear.
The acquisition, Coats said this week, will strengthen its position in the athleisure footwear market.
Under the terms of the transaction, Coats agreed to pay an enterprise value of US$237m, and a total net cash consideration of $211m after deducting assumed retirement liabilities and other customary adjustments.
Texon is a supplier of structural components, including heel counters, toe puffs and insoles, to the footwear market. It has operations in both Asia and Europe.
Announcing the acquisition earlier this month, Rajiv Sharma, Coats Group chief executive, said: "The acquisition of Texon will strengthen our existing presence in the highly attractive athleisure footwear market. The business is complementary to Coats and provides attractive future commercial opportunities as we work together leveraging our combined expertise and knowledge to succeed with our customers. We recognise and share Texon's focus on sustainability and innovation and believe that this acquisition strengthens our ability to fulfil these shared ambitions."
Coats expects the acquisition to be earnings enhancing in the first year and to generate annual synergies of around US$5m by the end of the second full year of ownership.
Shares in Coats were up 0.5% to 66.90 pence each in London yesterday morning (21 July).
A Coats filing states that for the year ended 31 December 2021, Texon generated revenue of US$132m; EBITDA of US$21m; and adjusted operating profit of US$17m.