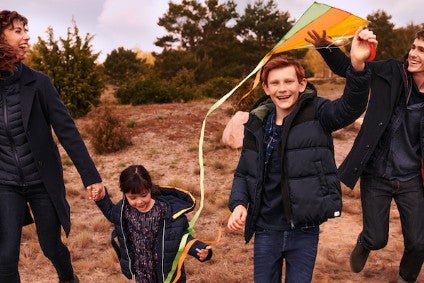 German fashion brand S.Oliver is taking the next step to improving working conditions in the production of its clothing by becoming the latest member of the Fair Wear Foundation (FWF).
As an NGO, the Fair Wear Foundation has been working for many years to promote good working conditions in the countries where garment production takes place. As a FWF member, S.Oliver will have its production sites inspected by Fair Wear.
The organisation keeps track of the improvements made by the companies it works with. and by sharing expertise, social dialogue and strengthening industrial relations, it helps increase the effectiveness of its efforts. The multi-stakeholder initiative has a broad support base consisting of parties such as InRetail, Modint, CNV International, Mondiaal FNV and Clean Clothes Campaign.
S.Oliver's head of sustainability, Sabrina Müller, said of the move: "We – in cooperation with Fair Wear – want to improve working conditions for the workers in our supply chain. We plan to go beyond the auditing of our suppliers and aim to create lasting improvements in working environments in our production countries – in close collaboration with workers, unions, and suppliers.
"We've set ourselves a high bar, which we aim to reach by integrating sustainability into all processes and departments, with support from our management and all teams across the group.
"As a multi-stakeholder initiative, Fair Wear has the expertise and network that will help us improve working conditions in production countries, for example by setting up a social dialogue programme and a grievance mechanism. Being a Fair Wear member further allows us to connect with other fashion brands that share the same vision. This way we can all learn from each other and even join forces to push the industry towards change."
Müller added: "We are working with a centralised supplier base for all our brands, so the work we'll do to improve working conditions with Fair Wear will involve all brands at the same time. Nevertheless, all our brands do have an individual character and topics that are at the heart of the brand's identity. Wherever possible we want to integrate these identities in our activities and utilise them to reach our overall targets."
S.Oliver joins the Bamboo clothing brand and over 130 others in becoming a member of the Fair Wear Foundation.