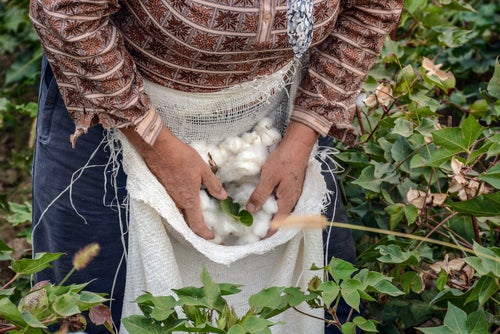 US supply executives offered their thoughts on raw material prices in the latest 'Manufacturing ISM Institute for Supply Management (ISM) Report On Business. Those in the textile industry reported a continued increase in the price of raw materials.
The ISM Prices Index registered 60% in July, 18.5 percentage points lower compared to the June reading of 78.5%, indicating raw material prices increased for the twenty-sixth consecutive month, albeit at a much slower rate.
The Prices Index has been at or above 60% for 23 straight months. The month-over-month decline of 18.5 percentage points is the fourth biggest decline on record (since 1948) and the steepest since a 22.1-percentage point drop in June 2010.
"The slowing in price increases is being driven by volatility in the energy markets, softening in the copper, steel, aluminium and corrugate markets and a significant decrease in chemical demand," explained Timothy Fiore, chair of the Institute for Supply Management Manufacturing Business Survey Committee.
Notably, 21.5% of respondents reported paying lower prices in July, compared to 8.3% in June," continued Fiore. A Prices Index above 52.6%, over time, is generally consistent with an increase in the Bureau of Labor Statistics (BLS) Producer Price Index for Intermediate Materials.
In July, 12 of 18 industries reported paying increased prices for raw materials, with textile mills among them.
Despite this, 11 manufacturing industries reported growth in July, with apparel, leather and allied products seeing the most growth of those industries. Textile mills also reported growth.
Overall, the July Manufacturing PMI registered 52.8%, down 0.2 percentage point from the reading of 53% in June. This figure indicates expansion in the overall economy for the twenty-sixth month in a row after a contraction in April and May 2020. This is the lowest Manufacturing PMI figure since June 2020, when it registered 52.4%.
Meanwhile, the New Export Orders Index reading of 52.6% is up 1.9 percentage points compared to June's figure of 50.7%.