Infrastructure and financial viability hamper textile recycling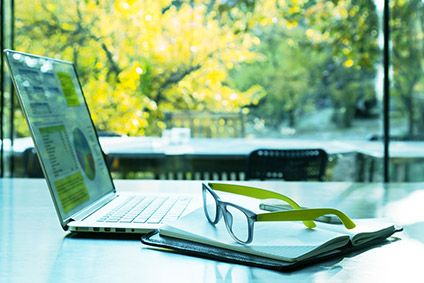 EOG conducted a quantitative digital survey to explore current practices, problems and barriers within the textile supply chain that affect textile recycling
The European Outdoor Group (EOG) says it is apparent that more can be done to understand the practices of recycling specifically undertaken within the textile supply chain after conducting research to inform the development of collection and sorting infrastructures.
"Textile waste is a global issue that brands are increasingly required to take responsibility for," EOG says. "With available technologies and innovations continuing to make huge strides, it is becoming increasing apparent that the biggest challenges may come not in the form of the recycling processes themselves, but rather through the ability to collect and process the feedstocks that will be required to make these processes economically viable."
In the first of a two-part study, EOG conducted a quantitative digital survey to explore current practices, problems and barriers within the textile supply chain that affect textile recycling. The aim of the study was to inform the development of collection and sorting infrastructures required by textile recycling technologies through a review of practices related to post-industrial and pre-consumer waste, excess stock, and post-consumer waste.
The questionnaire generated 36 responses. Of these, 42% identified as Original Equipment Manufacturer (OEM); 8% identified as Tier 1 (T1) suppliers; 8% identified as Tier 2 (T2) suppliers; while 42% identified as 'other'. This included brands, retailers, consultants, stakeholders from a variety of positions in the recycling chain.
'Understanding end-of-life and recycling practices Part 1: Future goals and barriers within different tiers of the textile supply chain' sets out the findings, identifying a broad desire to improve, but also highlighted areas that have remained static and identified reasons behind this.
Key findings include that there is a clear commitment to the use of rPET and to further increase this going forward. However, EOG says the results make it clear that infrastructure, knowledge and financial viability need to be addressed as a matter of priority if the recycling of product at their end-of-life is to become commonplace and waste in general is to be reduced throughout the supply chain.
"In terms of the key data that can be taken from this survey, it is apparent that more can be done to understand the practices of recycling specifically undertaken within the supply chain. This knowledge is valuable as it allows brands to address areas of waste that they may be unknowingly driving and provides an opportunity for all parties to reduce waste in appropriate ways," the report states.
"The knowledge that PET fabric scraps are being recycled is encouraging, but there is also a clear deficiency of knowledge in this area as to how this is undertaken. The location, collection and financing of end-of-life processing for both factory waste, B-grade stock and consumer returns is a matter that involves all parties along the supply chain and the trends in the data confirm this. Results suggest that factory waste should be processed in the location that they are generated and the majority of respondents felt that the recyclers should pay that cost."
In addition, respondents noted that at their end-of-life products should be collected by their own brand retailers or returned directly to the brand.
The report also highlighted a "significant issue" with how unsold stock is dealt with.
"The majority of respondents stated that a strategy existed for reducing excess stockholdings. Within this effective stock management strategies were apparent and none of this unsold stock was being sent to landfill, although recycling, warehousing and charity were used. However, it was not the same story with returned items, most of which were reprocessed to be resold and the remainder either sent to charity, landfill or warehoused."
Meanwhile, the most common solution offered by brands to extend the life of products was to offer a repair service.
"With regard to returns and recycling, there were similar numbers of respondents stating that they offered a return service for product at the end of life, and those who stated that the product was being recycled suggesting they were the same respondents and that all returned products were being recycled."
A similar number of respondents also identified the undertaking of design for disassembly as being a practice they undertook.
The main barriers to undertaking services that address the end-of-life processing of products were cited as a lack of company resources and knowledge, capabilities to recycle, and financial viability. Complexity and recycling infrastructure were also mentioned, which is related to the responses regarding where products should be collected and processed and who should be responsible.
The research was undertaken by the EOG as part of its contribution to the DEMETO Project, which aims to be the first feasible and sustainable, economically, environmentally and socially, industrial application of chemical treatment for reuse of PET/polyester waste streams, through the application of microwave technology. It has been said to hold great potential for the industry due to its continuous, rapid depolymerisation process, and the ability to process mixed waste such as fibre blends and trims.
EOG's initial findings will be followed up with a second part that will take a more qualitative deep dive into the issues identified in part one.
Click here to access the report in full.
Create sourcing plans that work
Find new apparel sourcing destinations, assess trade flows and manage tariffs. All in one place.
Oops! This article is copy protected.
Why can't I copy the text on this page?
The ability to copy articles is specially reserved for people who are part of a group membership.
How do I become a group member?
To find out how you and your team can copy and share articles and save money as part of a group membership call Sean Clinton on
+44 (0)1527 573 736 or complete this form..