Uyghur forced labour in cotton more widespread than believed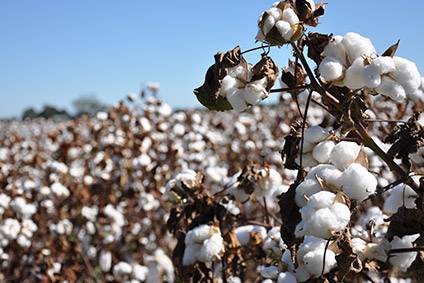 The Uyghur Human Rights Project has issued a call for a region-wide ban on the import of cotton and cotton products from East Turkistan
US Customs and Border Protection (CBP) is being urged to issue a region-wide ban on cotton imports from the entire Uyghur Region after a report revealed upward of half a million people were forced to pick cotton through the government's coercive labour training and transfer scheme.
'The Coercive Labor in Xinjiang: Labor Transfer and the Mobilization of Ethnic Minorities to Pick Cotton' report from the Center for Global Policy says that evidence from government documents has shown the three majority Uyghur regions in Xinjiang sent at least 570,000 people to pick cotton as part of a state-run coercive labour transfer scheme in 2018. But researchers for the report estimate the total number involved in coercive cotton picking in Xinjiang exceeds that figure by several hundred thousand.
In 2019 about 70% of Xinjiang's cotton fields had to be picked by hand, suggests the report. Transfer scheme participants are heavily surveilled by police, with point-to-point transfers, "military-style management" and ideological training suggests the report.
State policies have greatly increased the numbers of local ethnic minority pickers, reducing reliance on outside Han Chinese migrant labourers. The intensive two- to three-month period of cotton picking represents a strategic opportunity to boost rural incomes, and therefore plays a key role in achieving the state's poverty alleviation targets.
Xinjiang produces 85% of China's and 20% of the world's cotton.
"Xinjiang's motivation for coercive labour is not just economic. A key goal is to keep minorities occupied and surveilled," the report states. "Factory workers who work and live on secure compounds with dormitories live in environments that are more easily controlled by the state than pastoralists or farmers. Placing minorities into full-time wage labour has become a cornerstone of the state's coercive social re-engineering project. This scheme of coercive labour is not directly linked to the extrajudicial internment camps. However, persons released from vocational internment camps can end up working alongside those who have gone through the labour transfer scheme."
The report suggests previously evidence for forced labor in Xinjiang pertained only to low-skilled manufacturing, including the production of textiles and apparel. But now there is evidence for coercion specifically related to cotton picking. These findings have much wider implications, affecting all supply chains that involve Xinjiang cotton as a raw material.
On 2 December, the United States placed a Withhold Release Order (WRO) on cotton produced by the Xinjiang Production and Construction Corps (XPCC). However, this entity only produces 33% of Xinjiang's cotton and only 0.4% of its highest-quality long-staple cotton. The report provides evidence for coercive labour related to all cotton produced in Xinjiang.
"It is very likely that a major share of cotton production in Xinjiang is tainted with forced labour," the report states. "In the absence of the ability to conduct meaningful and independent audits of actual working conditions, it must be assumed that any cotton from Xinjiang may involve coercive labour, with the likelihood of coercion being very high. This has drastic implications for supply chains not only within China, but also for countries such as India, Vietnam, Bangladesh, or Pakistan, to which Chinese cotton yarn and fabric is exported and made into clothing. These implications reach beyond Asia and into global supply chains and related government policies."
The report calls for a ban on any product that contains cotton from any part of Xinjiang, not just cotton produced in XPCC regions.
"This could be based on a "rebuttable presumption," similar to the Uyghur Forced Labor Prevention Act, shifting the burden of proof to those who seek to use such products in their supply chains. Any product made in whole or part with cotton from China also needs to be closely scrutinised, given that Xinjiang produces about 85% of all Chinese cotton. Other governments should establish similar measures.
"Companies should be required to thoroughly investigate the role of Chinese cotton in their supply chains, even if any related production takes place outside China, but this by itself is insufficient. Governments must also be proactive in related monitoring procedures."
Following the publication of the report, the Uyghur Human Rights Project (UHRP) has issued a call for a region-wide ban on the import of cotton and cotton products from East Turkistan – also known as the Xinjiang Uyghur Autonomous Region (XUAR).
"UHRP supports the report's recommendation that CBP should issue a WRO on all cotton products from the entire Uyghur Region, considering the substantial risk that cotton products are produced using forced labour.
"Likewise, global companies must conduct due diligence on their supply chains to ensure that any product made in whole or part with cotton from China is closely scrutinised."
Create sourcing plans that work
Find new apparel sourcing destinations, assess trade flows and manage tariffs. All in one place.
Oops! This article is copy protected.
Why can't I copy the text on this page?
The ability to copy articles is specially reserved for people who are part of a group membership.
How do I become a group member?
To find out how you and your team can copy and share articles and save money as part of a group membership call Sean Clinton on
+44 (0)1527 573 736 or complete this form..