Angola: Latest apparel and textile news & analysis
Latest Insights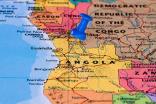 Japan helps Angola restore textile and apparel sector 16 Jun 2016
Japanese international trading house Marubeni Corp has teamed up with US based clothing and textile management consultants Werner International in rehabilitating a textiles factory in Angola to produce denim and knitwear products. The move is part of a long-term plan by the Angolan government to restore its clothing and textile sector, which was severely damaged by the country's civil war, which lasted from 1975 to 2002. 
Latest News
Japan to support Angola cotton cultivation project 6 Dec 2017
The Japanese Government is supporting a new project that will study the feasibility of re-introducing cotton cultivation in Malanje province in Angola.
---
ANGOLA: Textile industry gets US$1bn Japanese revival 26 Jun 2013
Angola's clothing and textile industry, largely destroyed by the country's 27 year civil war, is now being revived, with US$1bn worth of investment provided by the Japanese Bank for International Cooperation (JBIC).