Argentina: Latest apparel and textile news & analysis
Latest Insights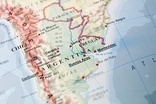 Argentina industry needs $600m to modernise manufacturing 12 Oct 2015
Argentina's textile and apparel industry is facing a flat 2015 amid falling consumption, exports and profits – but the new boss of industry body Camara Industrial Argentina De La Indumentaria (CIAI) remains confident this month's presidential elections will help change its course.
---

Argentina's apparel industry upbeat on growth 22 Jul 2011
Argentina's apparel industry is expected to grow 6% to over $7bn this year as domestic consumption remains buoyant and the government boosts efforts to protect the key sector.
Latest News
Walmart to divest Argentina operation 11 Nov 2020
Retail giant Walmart Inc has agreed to sell its business in Argentina to Latin American group Grupo de Narvaez.
---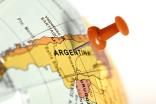 Argentine apparel makers see few Mercosur gains 16 Sep 2019
Argentina's textile and apparel industry expects revenues to fall sharply in 2019 as a growing financial and economic crisis fuels a decline in clothing production and consumption. 
---
G20 declaration supports reform of WTO 4 Dec 2018
A joint declaration has been signed by all G20 nations that supports the "necessary reform" of the World Trade Organization (WTO) and recognises the current multilateral trading system is "falling short" of its objectives.
---
WTO signs MoU to develop global trade helpdesk 26 Nov 2018
The World Trade Organization (WTO), the United Nations Conference on Trade and Development (UNCTAD) and the International Trade Centre (ITC) have signed an MoU to advance the development of an online Global Trade Helpdesk.
---
G20 ministers recognise "urgent need" to improve WTO 24 Sep 2018
G20 trade ministers have acknowledged the "urgent need" to discuss current events in international trade and the ways in which to improve the World Trade Organization (WTO).
---
Argentina drafts new footwear labelling requirements 28 Aug 2018
Argentina has unveiled draft new labelling requirements for footwear sold in the country that updates and restructures existing legislation.
---
Trade facilitation should remain a priority for the WTO 13 Dec 2017
Local ownership of reform plans, multi-stakeholder cooperation, and capacity building are all required to successfully implement the World Trade Organization's (WTO) landmark Trade Facilitation Agreement (TFA), according to public and private sector leaders.
---
Argentina adopts Responsible Wool Standard 11 Oct 2017
Argentina's wool sector is to adopt Textile Exchange's Responsible Wool Standard as a basis for the outreach and training of the country's sheep farmers.
---
Argentina issues regulations for textiles and footwear 8 Feb 2017
Argentina has issued new regulations for the import of textile and footwear products that requires exporters to state the composition of fibres or materials contained in the product.
---
Unions call for Argentine textile sector improvements 25 Aug 2015
Five textile industry unions have joined forces to call for better legislation and collective bargaining to improve "precarious" work conditions in Argentina's textile sector.