Australia: Latest apparel and textile news & analysis
Latest Insights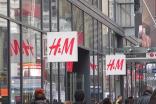 Australian retailers called out for poor purchasing practices 14 Dec 2020
Research into the purchasing practices of fashion brands and retailers in Australia has found a disconnect between their own ratings and those of their supplier factories – suggesting an ongoing failure to understand the impact their decisions have on garment manufacturers and workers.
---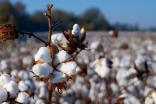 Transparency success depends on like-minded supply partners 16 Jul 2020
The success of transparency and traceability within the clothing industry relies on each part of the supply chain sharing a common goal, a group of experts have asserted, urging brands and manufacturers to seek out like-minded partners.
---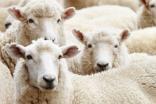 Trade tensions weigh on Australian wool prices 26 Jul 2019
Uncertainties surrounding the trade war between the US and China are weighing on Australian wool prices though a reduction in demand from key Chinese buyers.
---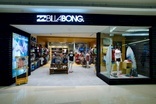 Supply chain improvements to save Billabong $30m 2 Sep 2015
Australian surfwear company Billabong says it is "making good progress" in its turnaround efforts after posting its first full year profit since 2011 – and has now set its sights on yet more savings from supply chain improvements.
---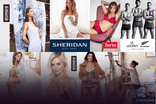 IN THE MONEY: Pacific Brands review may drive further divestments 14 Oct 2014
Clothing and footwear business Pacific Brands has said it will consider selling more of its brands as it continues to find ways to drive a better company performance.
Latest News
PE Nation picks PLM to boost product development 22 Dec 2020
Australian athleisure brand PE Nation has invested in a new Product Lifecycle Management (PLM) solution to help improve efficiencies by streamlining design, development and production.
---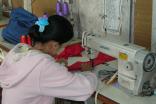 Australia to amplify efforts to tackle modern slavery in textiles 16 Dec 2020
The Australian government has pledged to ramp up its efforts to prevent, disrupt, investigate and prosecute modern slavery crimes after acknowledging risks in its own supply chains – including textiles.
---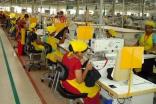 Covid crisis report highlights supplier challenges 3 Nov 2020
More than half of Bangladesh garment suppliers surveyed in a recent report had the majority of their orders cancelled during the coronavirus pandemic, while 35% of fashion companies showed no evidence of making regular payments to their suppliers.
---
Tank Stream Design picks PLM to further digital transformation 2 Nov 2020
Australian resort wear, outdoor wear and lifestyle apparel company Tank Stream Design has adopted new software to further its digital transformation and provide an end-to-end solution.
---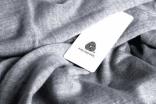 Woolmark cuts licence fee for certification programme 14 Oct 2020
The Woolmark Company is halving the annual licence fee for its Woolmark Certification Program, in a move aimed at helping supply chain partners gain access to the quality scheme.
---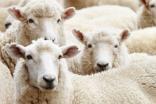 SupplyCompass and Woolmark partner on wool sourcing 28 Sep 2020
Product development and production management platform SupplyCompass has teamed up with The Woolmark Company to set up trusted wool supply chains and launch a wool guide to help brands launch new categories of wool products.
---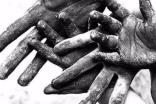 Australia launches online register for modern slavery 1 Sep 2020
Australia's government has launched an online register for modern slavery statements, which it hopes will significantly increase information available about modern slavery in global supply chains.
---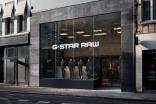 G-Star Raw fails to find a buyer for Australian business 21 Aug 2020
Denim fashion brand G-Star Raw has confirmed administrators have been unable to find a buyer for its Australian store estate, meaning all of its stores in the country have now been closed.
---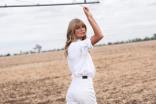 Outland Denim opening Cambodia factories to other brands 12 Aug 2020
Australian denim brand Outland Denim is to open its Cambodian manufacturing facilities to other brands and establish an in-house standard for sustainability.
---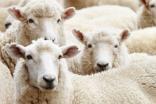 Fashion brands found to be lagging on animal welfare 26 Jun 2020
A study of 77 leading Australian and global brands has found that many lack an awareness of animal welfare issues found in common textile supply chains and don't have policies in place to help safeguard animals.